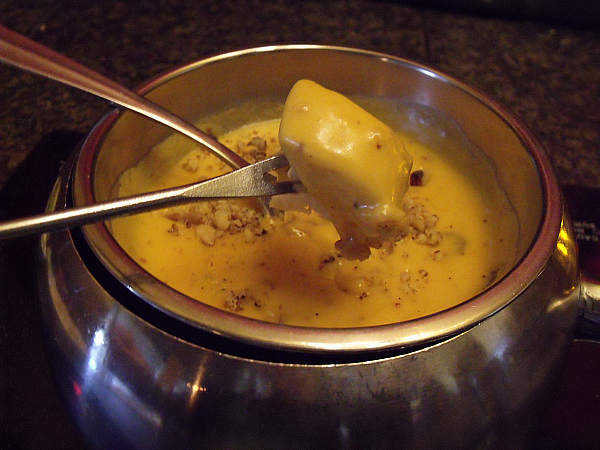 Last weekend I had the pleasure of attending a fondue class at The Melting Pot in Irvine.
They certainly know their fondue and did a fantastic job making it all seem easy. The class was advertised as a 'Couples Class,' but I was assured ahead of time that there would be a variety of people there. There were a few couples, some groups of friends and my son and I. Everyone seemed to have a great time.
After getting some basic information on the history of fondue and cheese making, we headed into the dining area to get some hands on experience making and eating our own fondue.
The first fondue we made was the Cranberry Walnut Cheddar, which is quite popular this time of year. Our ingredients were measured out and ready to go. It was easy to follow the instructions and our fondue was ready to enjoy in just a few minutes.
We were given apples, bread and vegetables for dipping. The apples were my favorite. I always love the flavors of fruit and cheese together.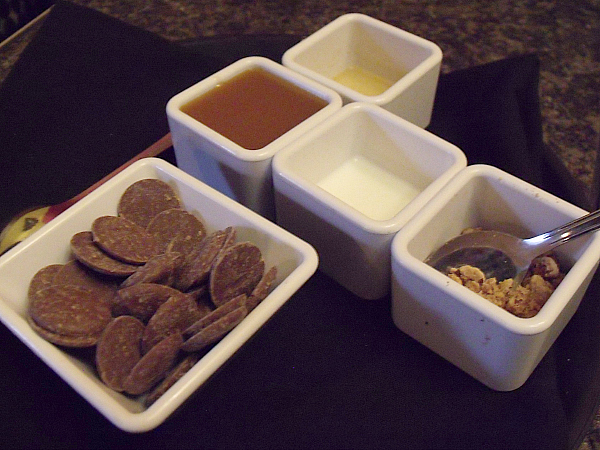 Next, we learned how to make a dessert fondue that they call the Flaming Turtle. The flavor is similar to a turtle candy and includes chocolate, pecans and caramel.
As you may have guessed from the name, this is a fondue that is literally lit on fire. After the other ingredients are melted, rum is poured on top and then lit on fire. It's quite fun and the fondue is delicious.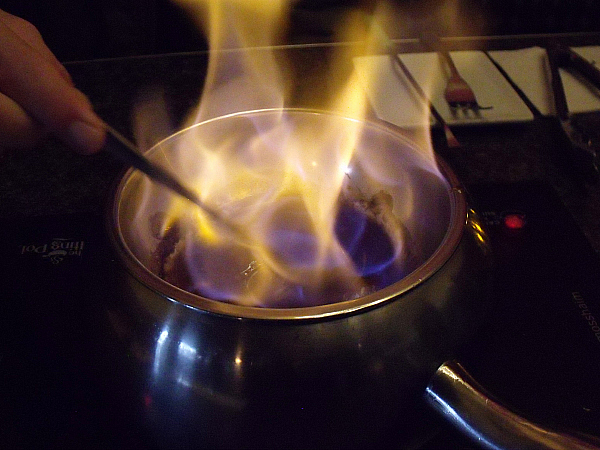 We were given a lovely tray of desserts to dip in the chocolate fondue – strawberries, bananas, covered marshmallows, crispy treats, cheesecake and brownies. My favorites were the strawberries and brownies. I also tried apple in the Flaming Turtle and thought that was good, too.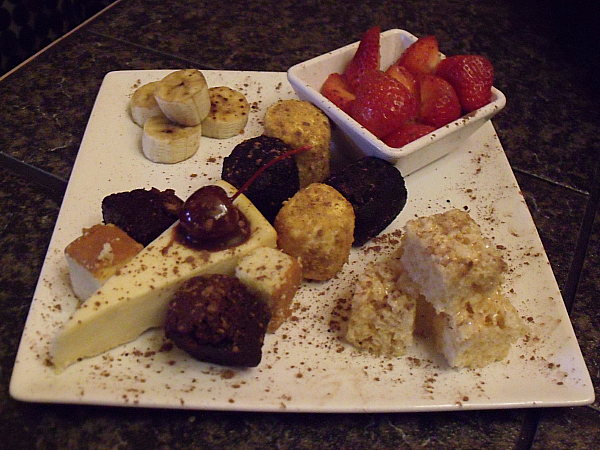 The staff was friendly and helpful. They answered all of my questions about the techniques and equipment. I'm now confident that I could get the same good results at home without the professional help.
The class was fantastic. I'm looking forward to making fondue at home and plan to also go to The Melting Pot for dinner soon!
The Melting Pot
2646 Dupont Dr
Irvine, CA 92612
(949) 955-3242
CONNECT – You can like The Melting Pot on Facebook and follow them on Twitter.