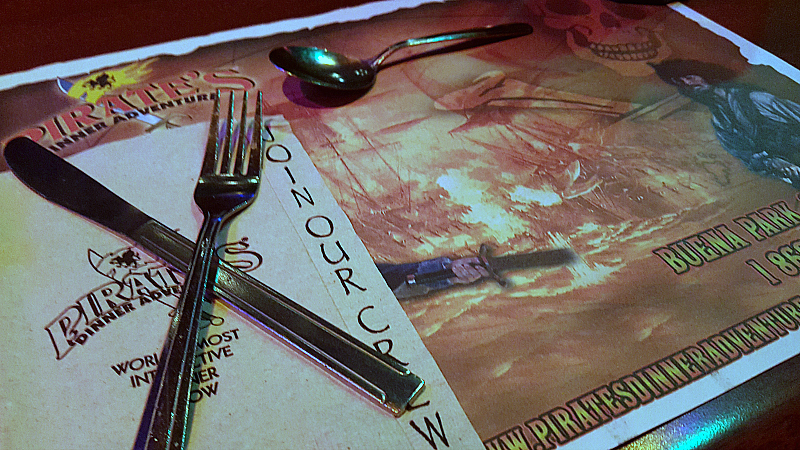 Ahoy, Mateys! Yes, you can have a vegetarian Pirates Dinner Adventure!
I knew they had meat, but was happy to discover that Pirate's Dinner Adventure in Buena Park has tasty options for non- meat eaters.
Generally, prix fixe menus include meat and seafood and are not the best meals for vegetarians.
I've been to dinners where I have ended up passing most or all of my meal to a companion and then stopping for food for me on the way home.
Fortunately, at Pirate's Dinner Adventure they do have a vegetarian meal available.
Vegetarian Pirates Dinner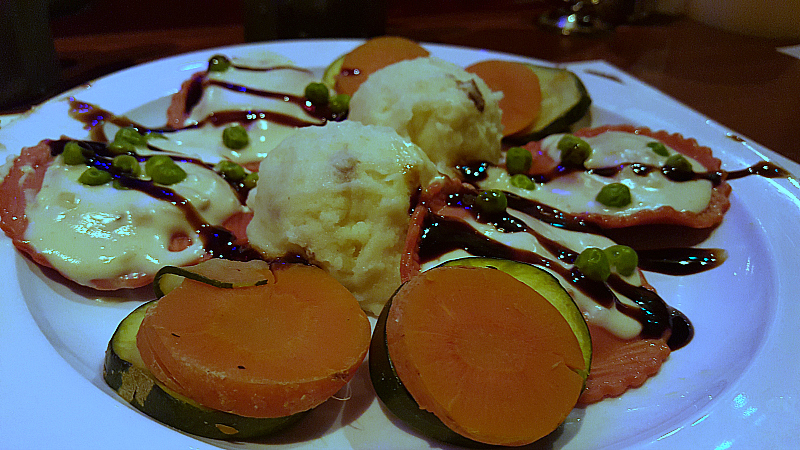 During pre-show in the lobby and bar areas, passed appetizers are served.
Many of these were meat-free. The night I attended the show there were jalapeno poppers, fried mac n' cheese, fresh veggies with dip and deep fried corn bites.
Friendly servers kept the appetizers coming, so we all got our fill.
Once we were seated and the show had begun, the various courses of the meal began to arrive.
I was offered a choice of soup or salad and went with the salad, which was basic iceberg lettuce with other veggies tossed in and ranch dressing.
My main course was a delicious butternut squash ravioli with carrots, zucchini and mashed potatoes.
Dessert was a light and tasty cake. Soft drinks are served with the meal and coffee is offered with dessert.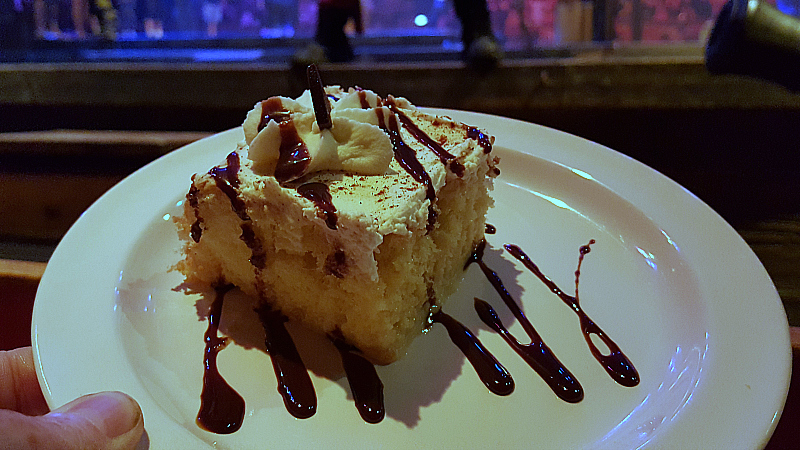 The meal was good and, also, portions were big.
I have been to other dinner theaters where the focus is on the show and not the food.
At Pirate's, plenty of food is served, so that even those with big appetites will get their fill.
I had a great time at Pirate's Dinner Adventure.
The interactive show was a whole lot of fun and my vegetarian dinner was satisfying and delicious.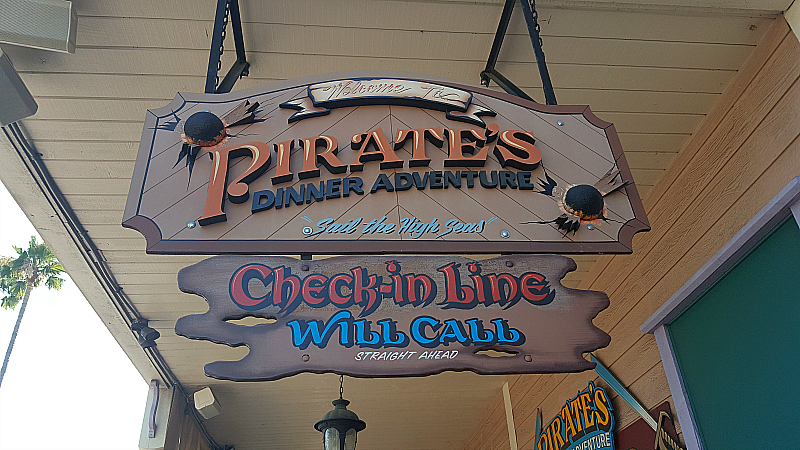 Pirate's Dinner Adventure
7600 Beach Blvd.
Buena Park, CA 90620
Check out my other restaurant reviews, so you can plan your next foodie adventure. Then, take advantage of great deals on Buena Park hotels.