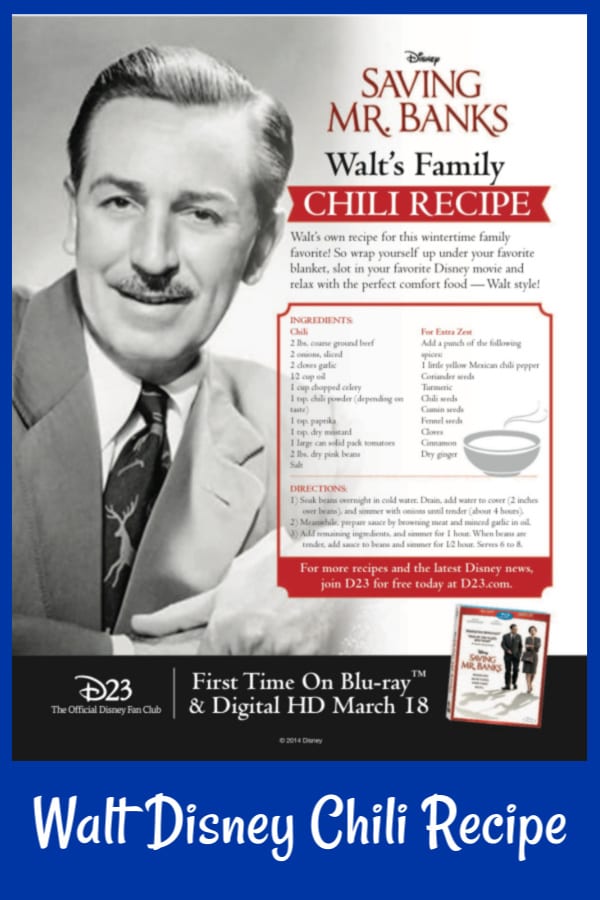 Authentic Disney Chili Recipe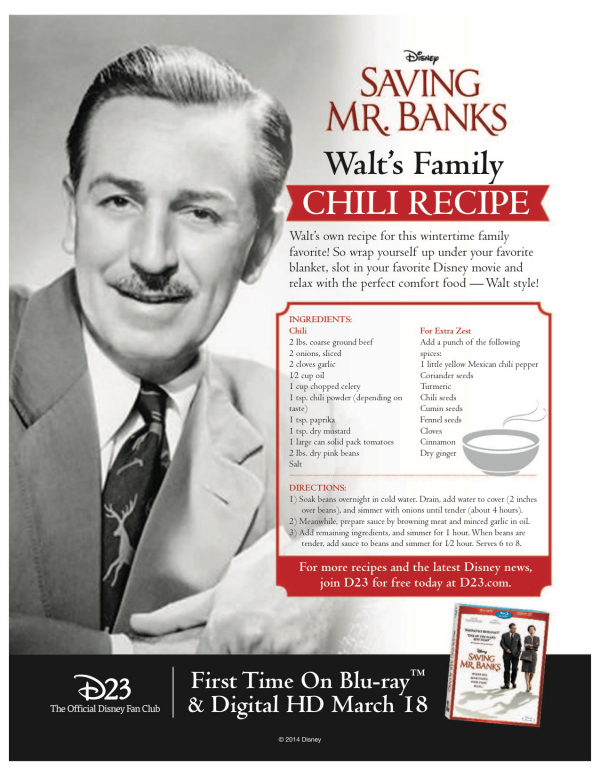 The Disney chili recipe is made with mostly expected ingredients, but I was surprised by the addition of celery.
Walt was also generous is his selection a wide variety of spices, which give it a distinct burst of flavor.
I don't eat meat, so am going to leave out the beef. Then, I'll just add extra beans instead.
The recipe was provided in honor of the Saving Mr. Banks movie release.
The movie is about Walt's quest to convince the author of Mary Poppins to sell him the rights to the story, since he promised his daughters that he would.
It would be super fun, if you made a pot of chili to eat while watching the movie!
Click HERE to download the free pdf, so you can make this authentic Walt Disney chili recipe.
This is his own comfort food recipe, therefore you know it has style.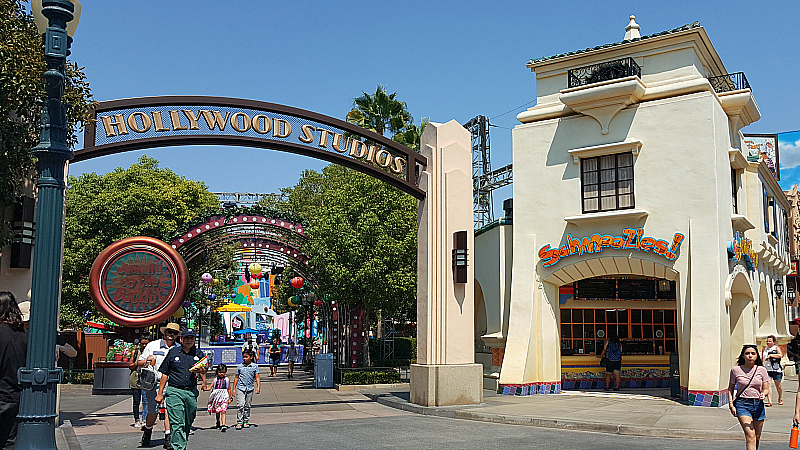 Check out my other Disney articles, so you can get more pixie dusted inspiration.
I have other Disney recipes, which you may like.
Since I live near Disneyland, I live to visit often.
Of course, there is lots of good food to eat at Disneyland, Disney California Adventure and Downtown Disney.