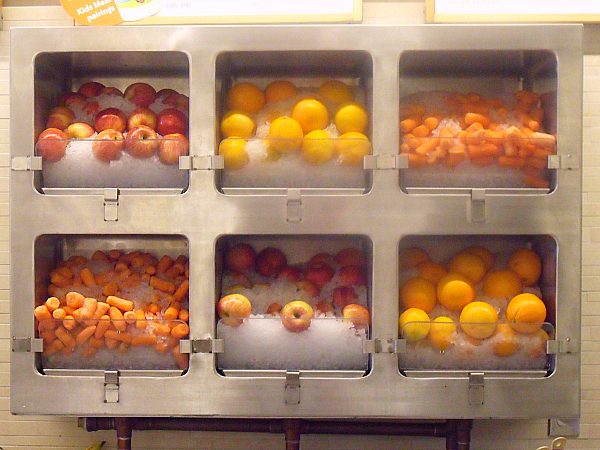 Have you been to Jamba Juice lately?
I hadn't been for awhile and was pleasantly surprised with the new menu offerings. I used to think of Jamba Juice as more of a better choice for a dessert or snack. Now, I know that I can get whole food nutrition and enjoy their smoothies as a quick and easy meal.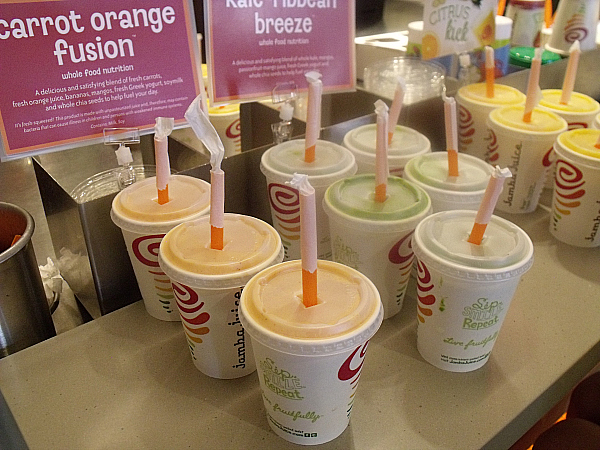 Whole Food Nutrition Smoothies are made with whole fruits, veggies and other good ingredients. There are three different varieties available:
Carrot Orange Fusion
Kale-ribbean Breeze
PB Chocolate Love
My favorite is the Kale-ribbean Breeze. I like greens, but don't like things that taste "too green" and this one passed my taste test with flying colors. In addition to the kale, it contains passionfruit mango juice, mangos, nonfat Greek yogurt and chia seeds.
These smoothies taste like a treat, but satisfy like whole food nutrition does.
Jamba Juice CEO James White and Jake Steinfeld (aka Body by Jake) were on hand to talk about juice, smoothies and Jamba Juice's commitment to being a leader in the industry. The Whole Food Nutrition Smoothies are available nationwide. New juice bars are already in many locations and will be added to more soon.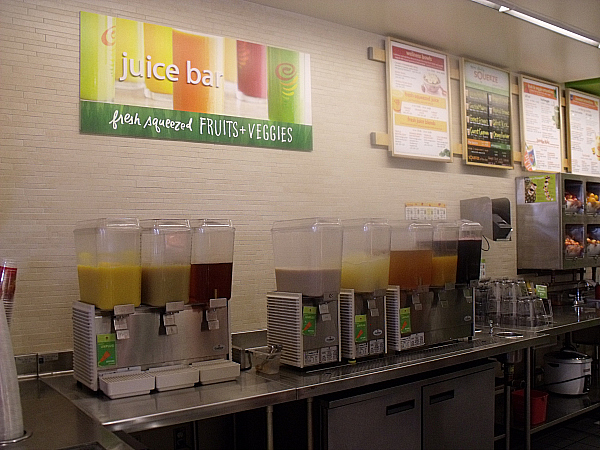 The new juice blends are a delicious way to get my fruits and veggies. They keep the fresh produce on hand and juices are made fresh to order.
As much as I love fresh fruits and vegetables, I know how easy it can be to get busy and end up with a diet that is out of balance and lacking in fruits and veggies. Jamba Juice makes it tasty and easy to get the nutrition I want!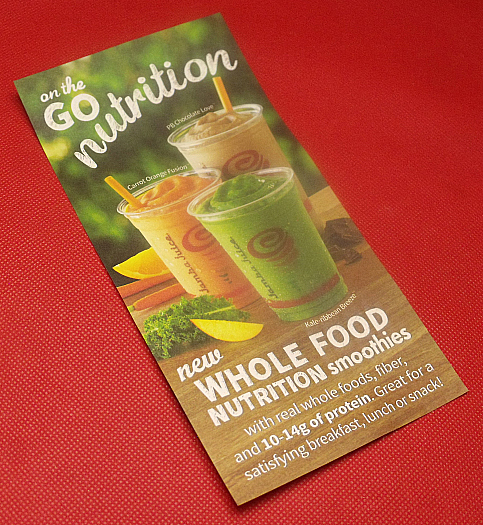 This media event was held at the following location:
Jamba Juice
The Center at Rancho Niguel
28241 Crown Valley Pkwy
Laguna Niguel, CA 92677
949-425-2912
For more info, you can like Jamba Juice on Facebook and follow them on Twitter.