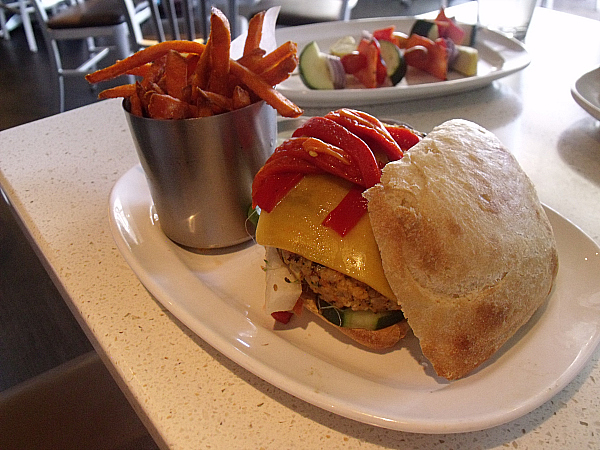 The Counter
Park Place
2981 Michelson Drive
Irvine CA 92612
949-596-7227
Open Daily 11 AM to 10 PM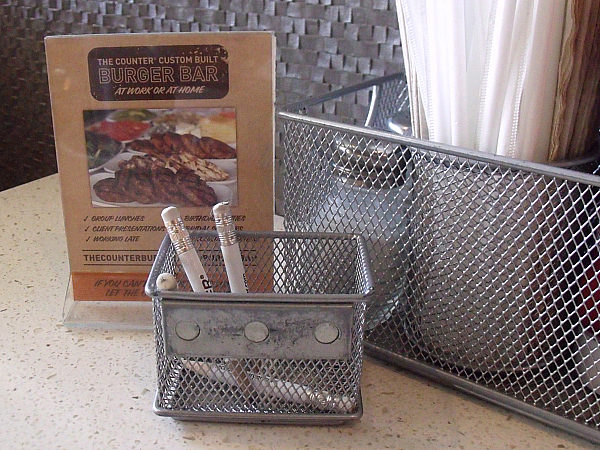 My first visit to The Counter in Irvine was fabulous. I hadn't heard of the restaurant before, but definitely plan on going back now that I know how good it is.
The Counter specializes in burgers and wants you to have your burger exactly how you want it. They have a variety of signature burgers available or you can choose to Build Your Own Burger. Naturally, I opted to come up with my own creation.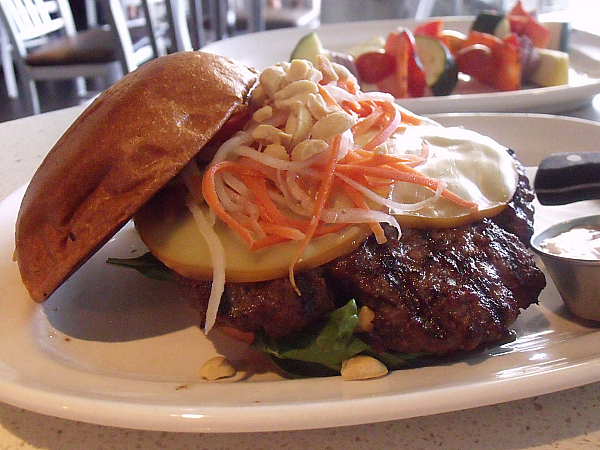 They have an easy to use order sheet, so that you can check off your choice of options. Many are included at the base price and there are also some premium topping available. There are three burger sizes – 1/3, 1/2 and 1 pound. You get to choose your burger, cheese, toppings, sauce and bun.
My son chose a 1 pound Bison Burger. Yes, it was HUGE. I just assumed that he would be bringing half of it home, but no. He finished the entire burger. He chose smoked gouda cheese, spicy Thai peanut sauce, pickled carrots and daikon, spinach and peanuts along with grilled vegetable skewers for his side dish.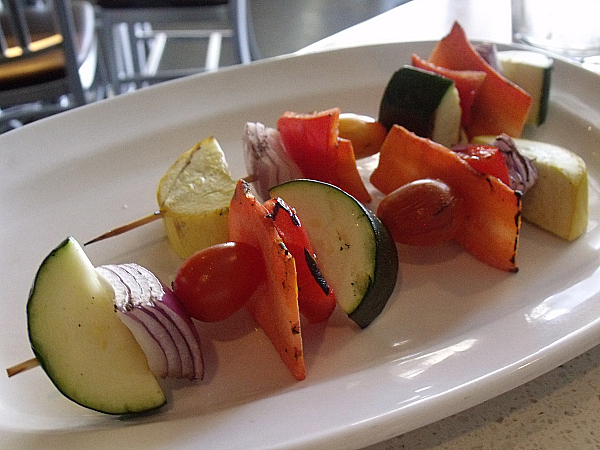 I opted for a 1/3 pound veggie burger that was delicious. Vegan options are clearly marked on the menu. This is a vegan ciabatta bread and they even have vegan cheddar available. The toppings were unlimited, so I chose a fun assortment that made it almost like having a salad – alfalfa sprouts, baby spinach, roasted corn & black bean salsa, roasted red peppers, carrot strings, jicama and tomatoes. When I ordered, I thought maybe I overdid it, but it ended up being just the right combination of flavors and textures. It was, however, way too much for me for one meal, so I brought half of it home.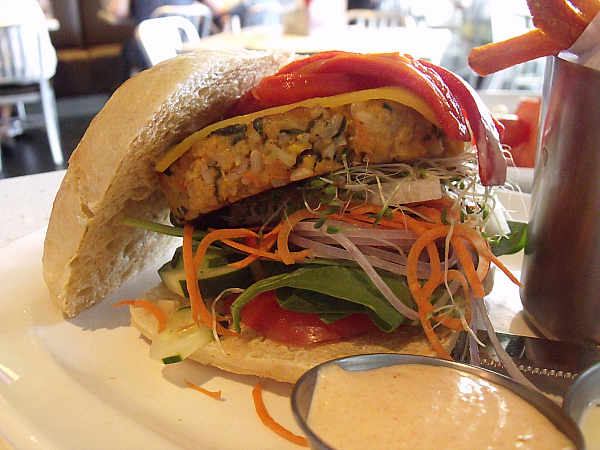 You can also build your own shake or float. As amazing as these sounded, there was no way we could have done that after eating our meals.
I'm looking forward to going back to The Counter.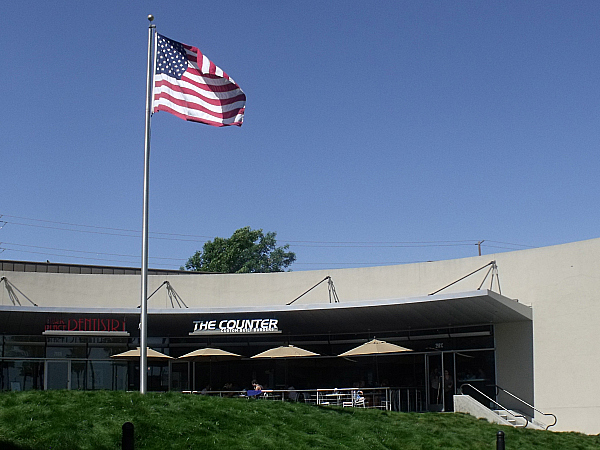 You can like The Counter on Facebook and follow them on Twitter. #thenewgoods