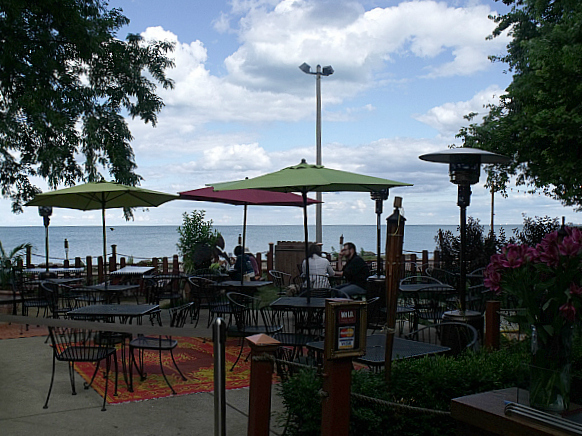 Isn't this beautiful? This is the lovely view I had while lingering over an enjoyable meal on a recent trip to Chicago.
Waterfront Cafe
6219 North Sheridan Road
Chicago, IL 60660
773-761-3294
The cafe is located inside Berger Park in an historic building that sits alongside Lake Michigan. The views from the outside patio are gorgeous. The food and service were exceptional, prices are reasonable, and they didn't mind that we took a few hours to enjoy our meal and conversation.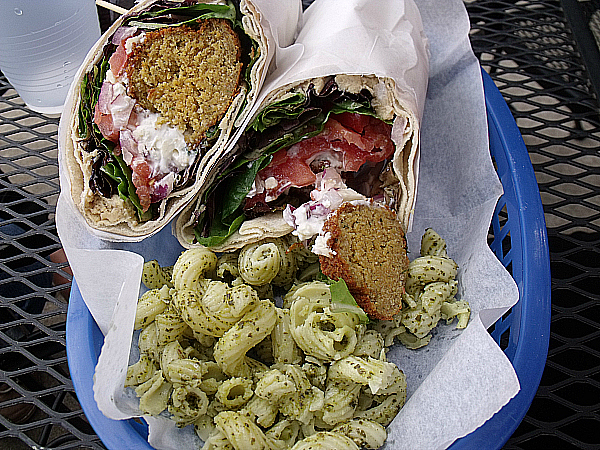 The falafel wrap was delicious. Half of it was enough to fill me up. The falafel themselves are big and there is a good combination of other fillings – organic mixed greens, hummus, feta cheese, onions, tomatoes and tzatziki sauce.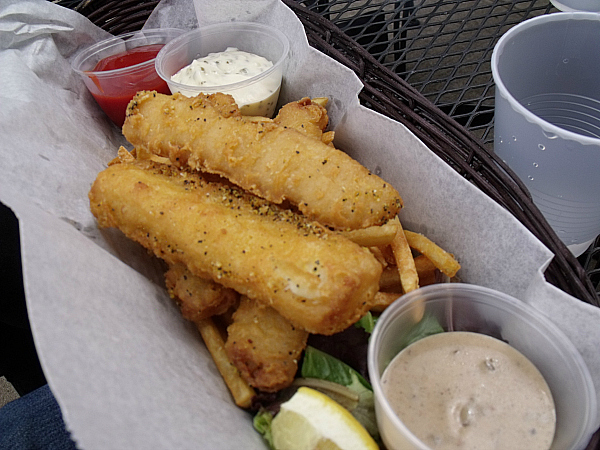 Fish and chips are a Waterfront specialty. The beer battered cod is served with French fries, organic greens and an assortment of sauces.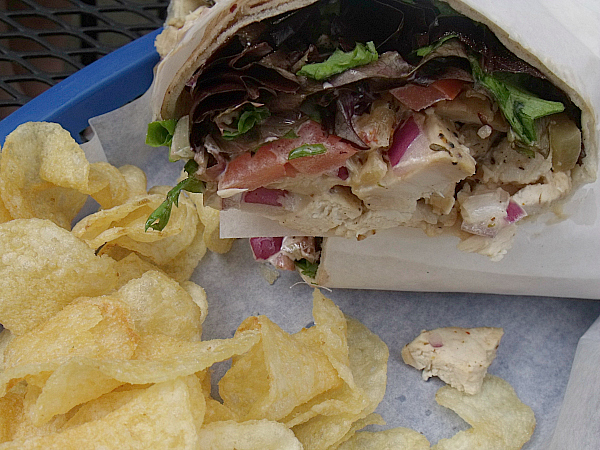 There are 3 other wraps in addition to the falafel – Pesto Cajun Chicken, Smokin' Jamaican, and Turkey Apple Bacon Ranch. Each one comes with a choice of Lemon Basil Pasta Salad or chips.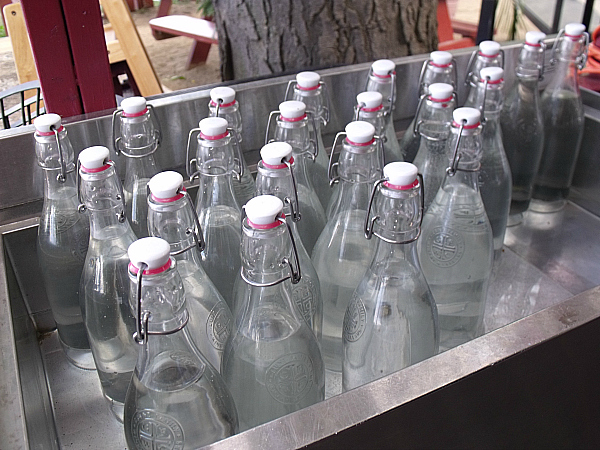 I thoroughly enjoyed the Waterfront Cafe and would love to go again the next time I'm in Chicago!