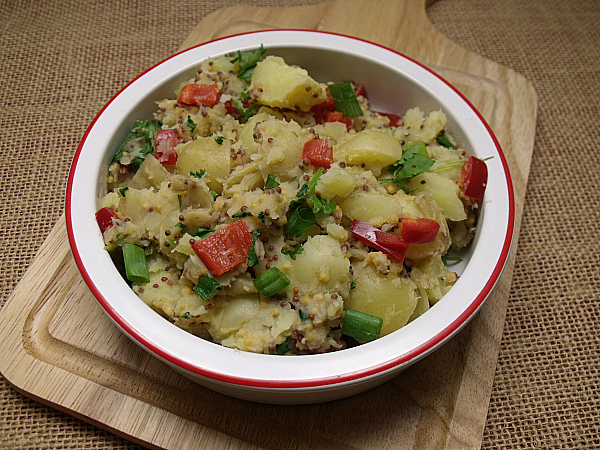 Mustard Potato Salad
Ingredients:
1 1/2 Pounds Potatoes
1 Sweet Red Pepper, chopped
2 Green Onions, chopped
1/4 Cup Cilantro
3T Coarse Ground Mustard
Instructions:
Cube potatoes and boil until tender. Drain potatoes and then chill for an hour or more.
Mix in red pepper, onion, cilantro and mustard.
Serve.
Note:
I used Baby Dutch Yellow Potatoes and a Kapia Sweet Pepper from Melissa's.