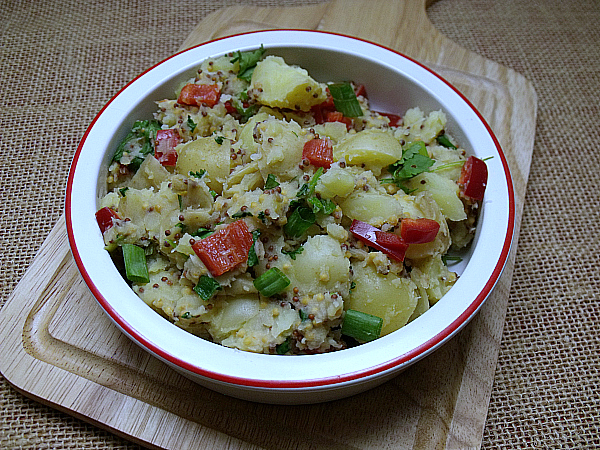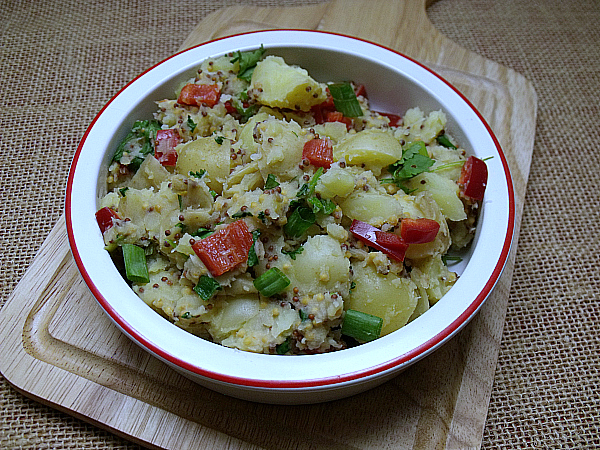 When you're planning a picnic, this vegan mustard potato salad is an excellent choice.
"No mayo" is a common request among my friends and family, but they still want their comfort food potato salad.
Even if you don't have a problem with mayonnaise, this recipe is delicious. I love the kick of flavor and the little bit of texture you get, when you use coarse ground mustard.
There are a lot of different brands to choose from, so I've tried many. Each one is unique, but I've enjoyed every one. You can stick with a basic Grey Poupon or try out something from Germany or France.
Enjoy!
Vegan Mustard Potato Salad Recipe
Ingredients:
1 1/2 Pounds Potatoes
1 Sweet Red Pepper, chopped
2 Green Onions, chopped
1/4 Cup Cilantro
3T Coarse Ground Mustard
Instructions:
Cube potatoes and boil until tender. Drain potatoes and then chill for an hour or more.
Mix in red pepper, onion, cilantro and mustard.
Serve.
Note:
I used Baby Dutch Yellow Potatoes and a Kapia Sweet Pepper from Melissa's.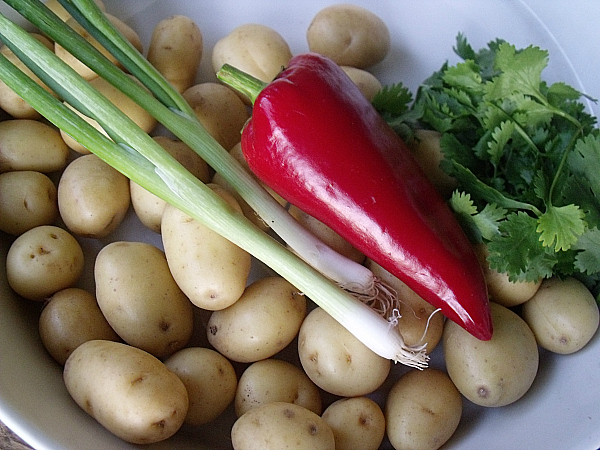 More from Mama Likes To Cook
Check out my salad recipes, so you can get more delicious inspiration.
Following are some of my favorite salad recipes:
Then take a look at the rest of my vegetarian recipes, so you can have even more delicious fun in the kitchen!