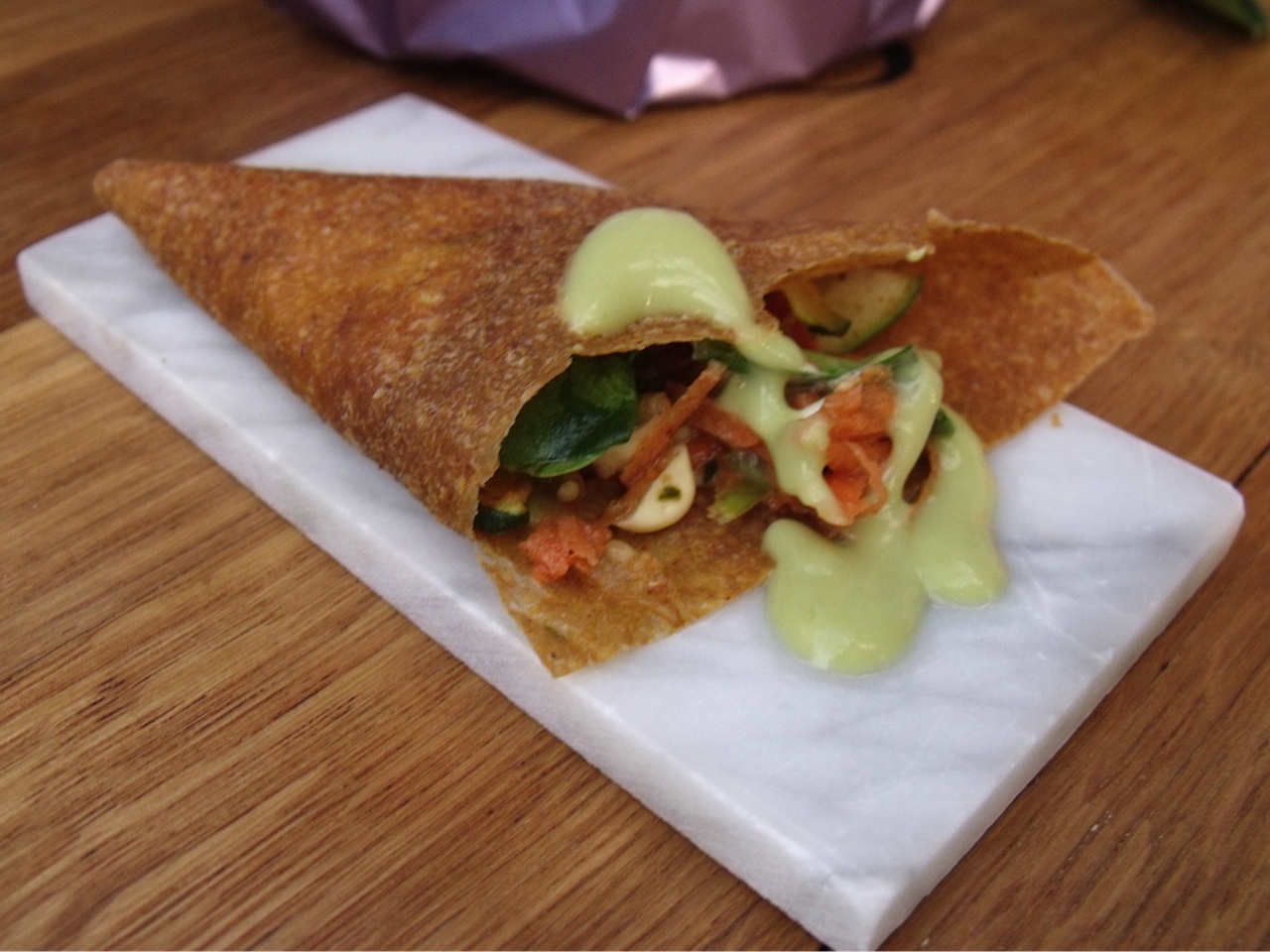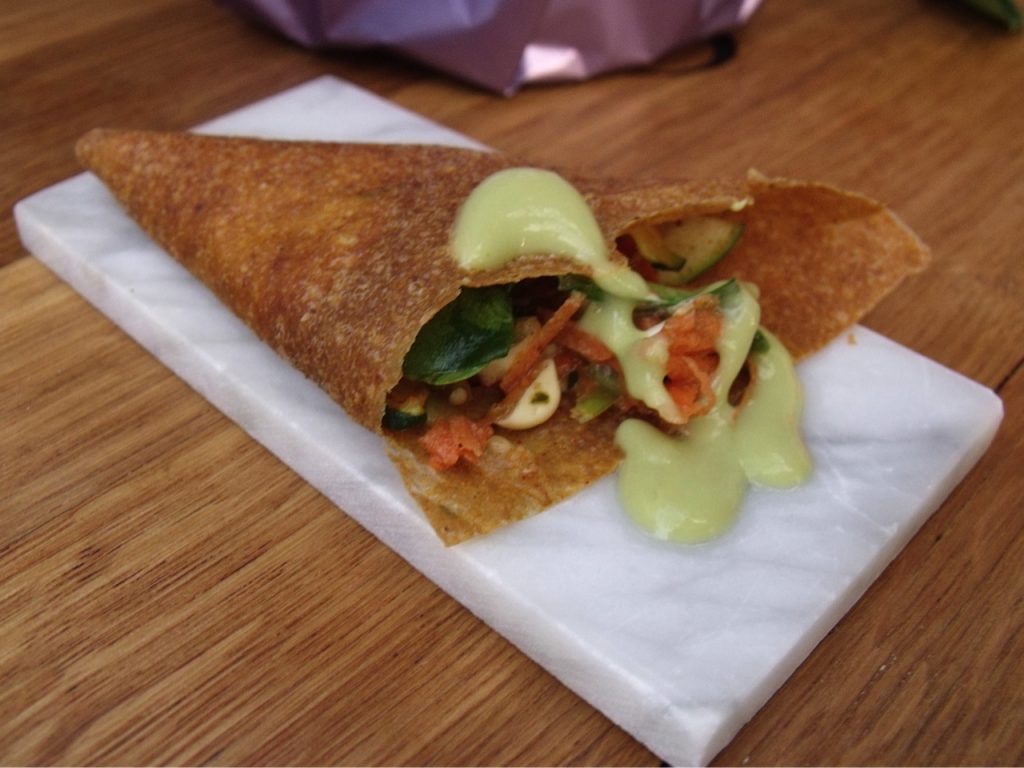 118 Degrees Community Cafe
Eat Well. Live Well. Be Well.
32371 Golden Lantern
Laguna Niguel, CA 92677
949-496-1100
Monday through Saturday 11am – 8pm
Sundays closed
This week I attended an OC Mom Blog event at 118 Degrees. We got to sample their tasty foods and chat with Chef Jenny Ross.
Jenny is not your typical chef. There's no need for an oven, deep fryer, stove or microwave at 118 Degrees. The foods are made from fresh, raw plant-based ingredients that are nutrient-dense and full of flavor.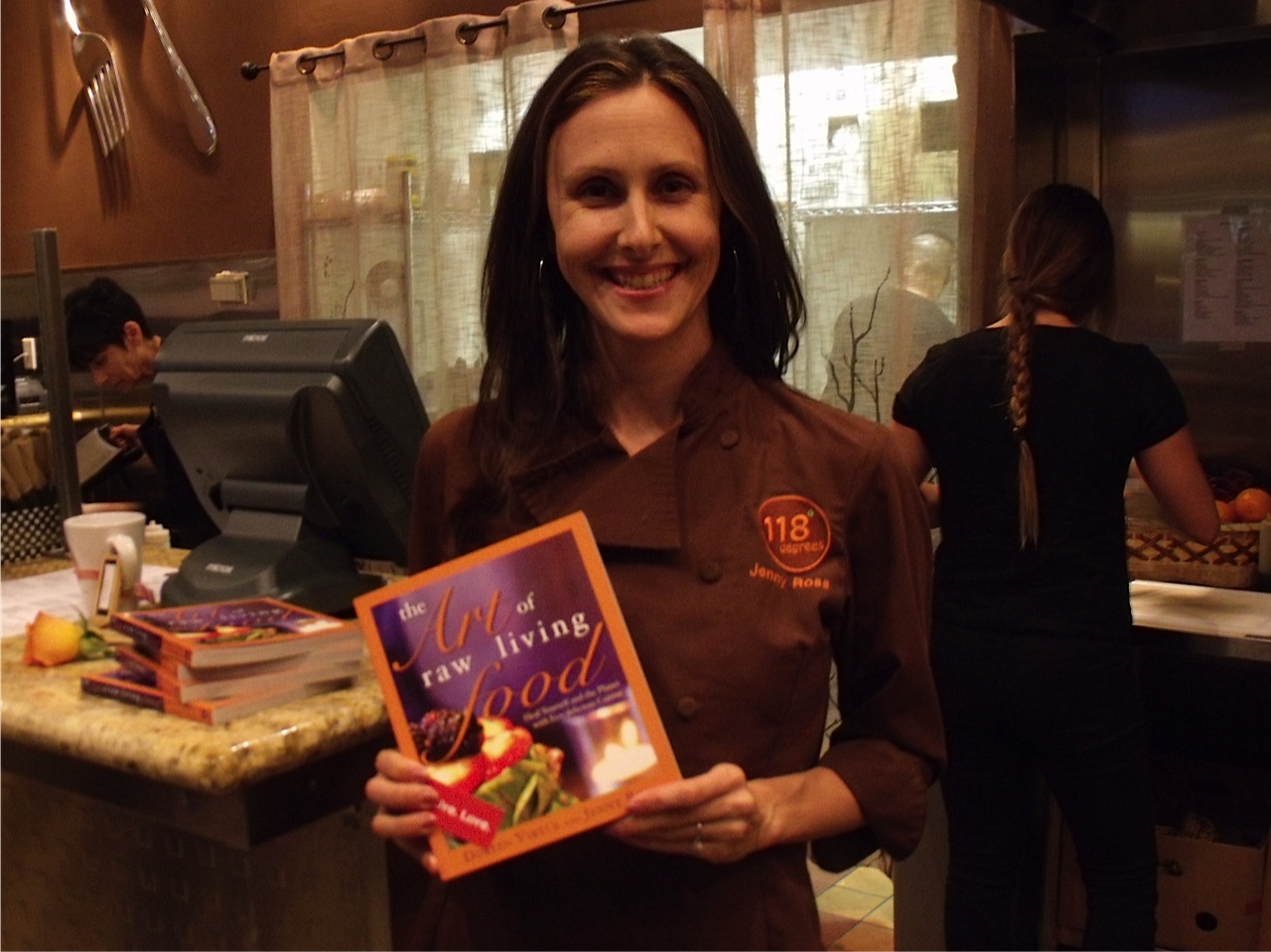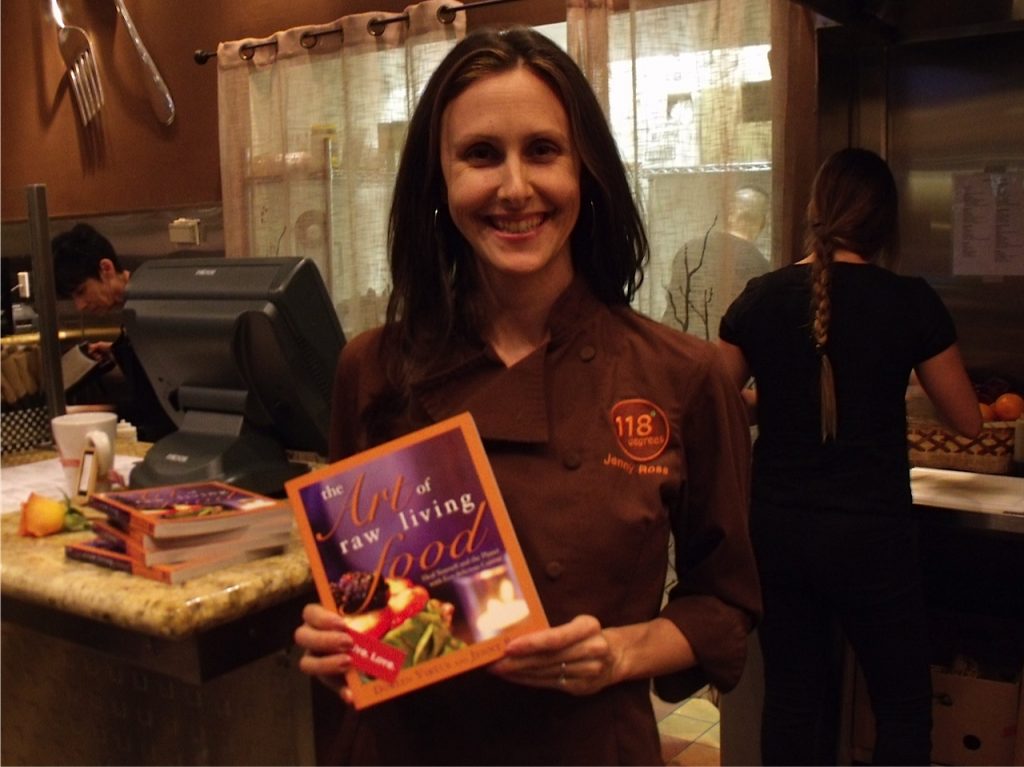 On the menu you'll find expected items like smoothies and salads. There are also many unexpected items that you wouldn't think could be made without cooking – tacos, pizza, pasta and more. The "cheese" is made from herbs and sprouted nuts and seeds. The "pasta" is made from zucchini. The wraps are made with coconut.
As a vegetarian, I was thrilled that I could eat everything on the menu. All of the items are soy free and most are gluten-free. The few that do have gluten are clearly labeled and a GF alternative is available.
Everything I tried was absolutely delicious. One of the surprises of the evening was the 118 Degrees brownie. Yes, they have mastered the art of browning making without an oven. It was rich and satisfying.
I've known people who have gone with a completely raw food diet and have experienced fantastic results. The concepts behind eating raw food make sense to me scientifically, but I'm not ready to give up on all cooking. I am, however, very willing to incorporate more of these highly nutritious raw foods into my regular diet.
The food filled me up, but didn't leave me with a "heavy" feeling. It's nutritious food that feels good.
I enjoyed 118 Degrees Community Cafe and plan to go back again.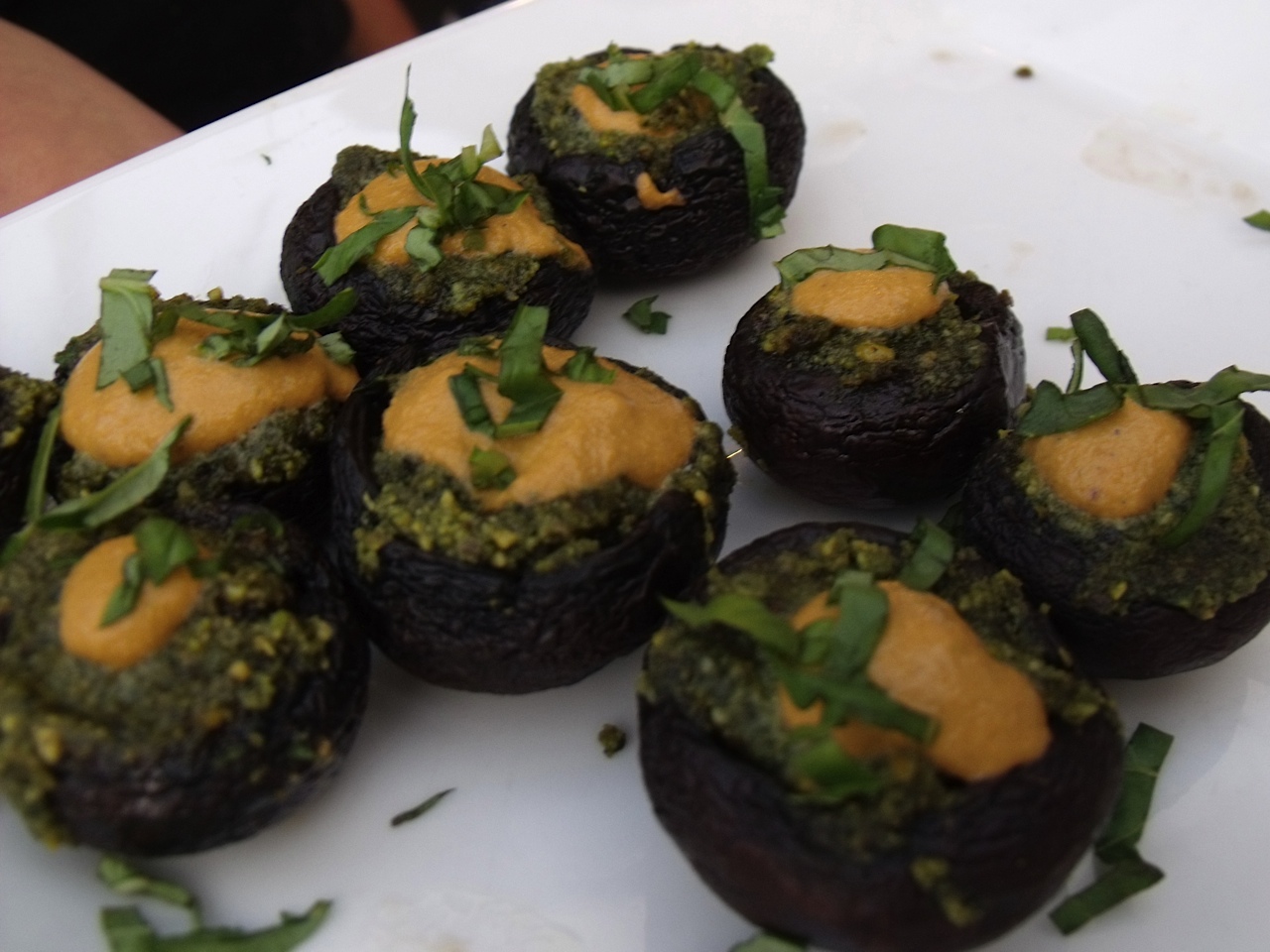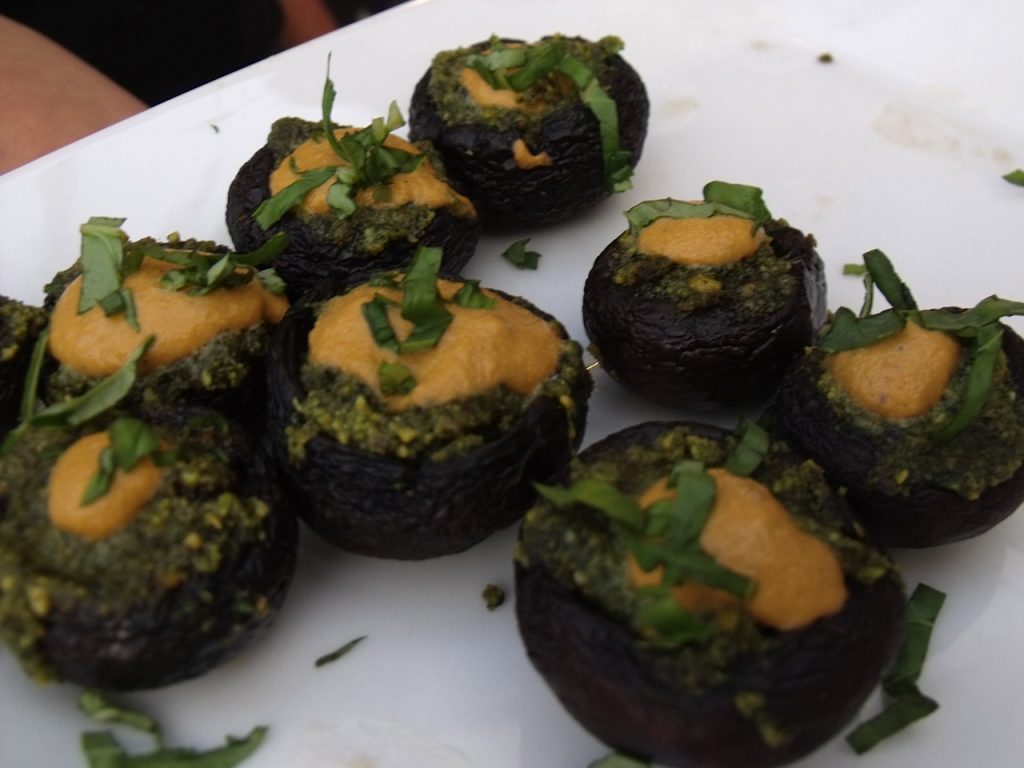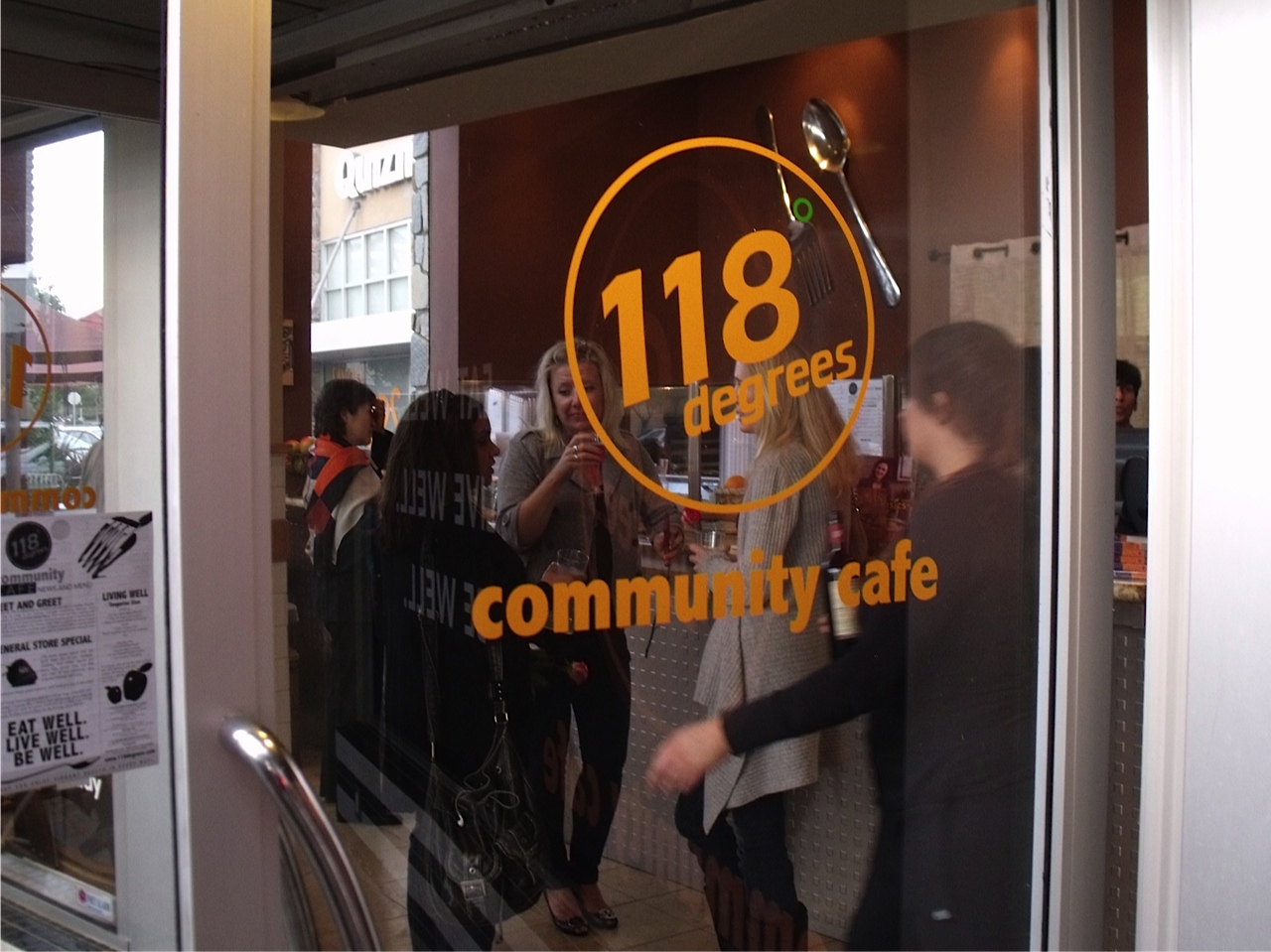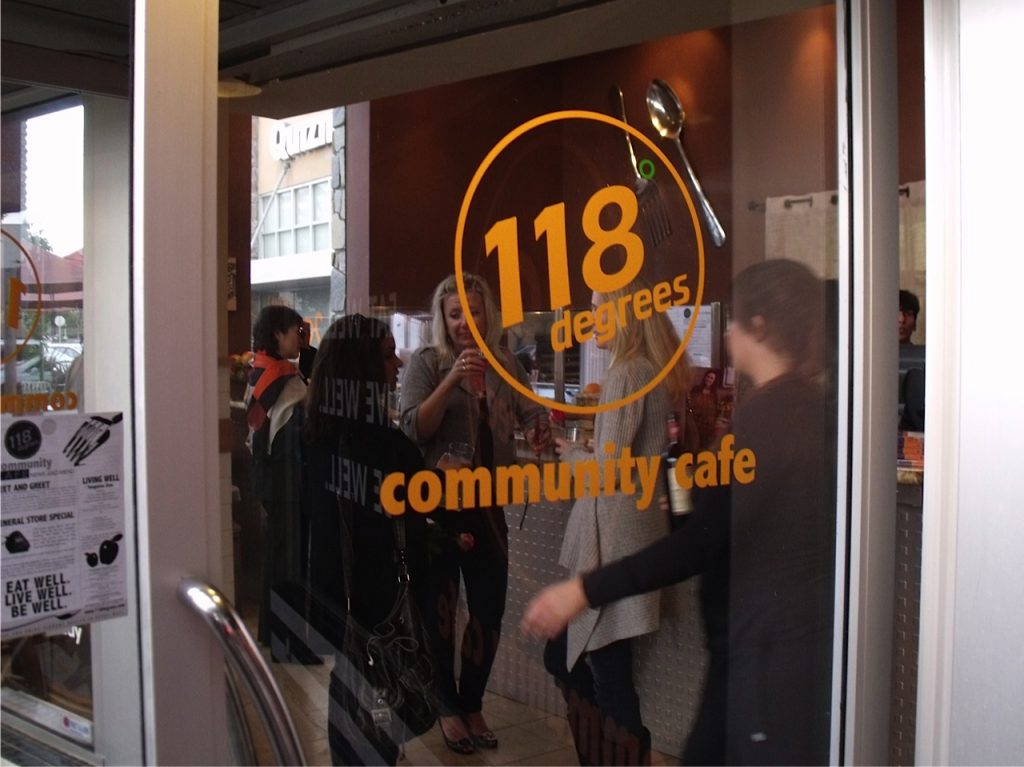 CONNECT – You can like 118 Degrees on Facebook and follow them on Twitter.