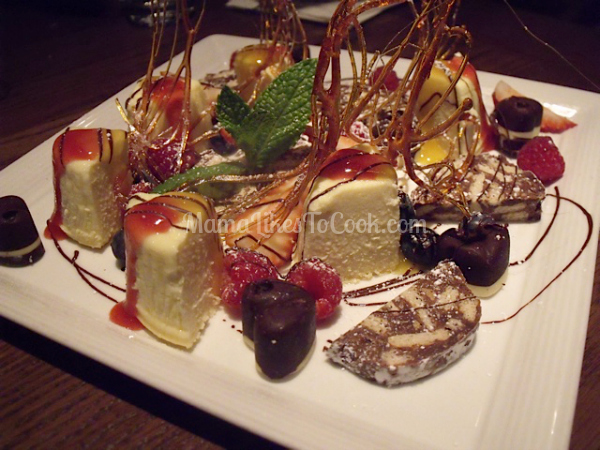 That dessert is enough to make you want to go to Antonello immediately, right?
Antonello Ristorante & Enoteca Wine Bar is located at 3800 South Plaza Drive in Santa Ana, California. It's near South Coast Plaza, but feels a world away.
The restaurant is a wonderful place to enjoy fine Italian food for lunch or dinner. They have also recently remodeled the lounge, creating a comfortable place to relax with friends or have a romantic date. The lighting is low. There is comfortable seating and live music is featured in the evening.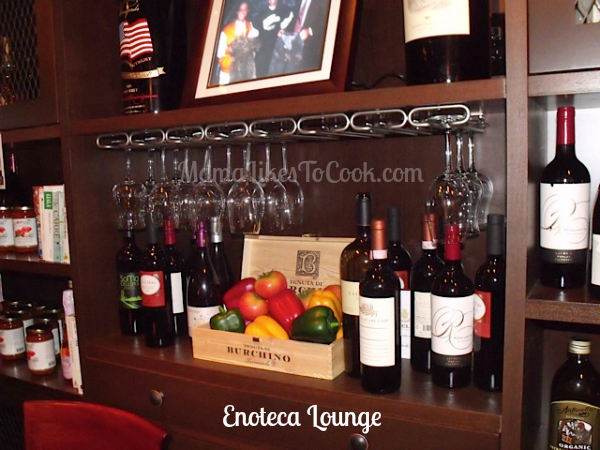 They serve an assortment of tapas and specialty drinks. You can have a light snack or make a meal of it.
My favorite small plate was the Mozzarella in Carrozza. Fried mozzarella may not sound like something you would find at a fine dining establishment, but this was superb. It doesn't look or taste like the previously frozen, greasy sticks that are typically served in bars. The coating is tasty and the large chunks of cheese are fresh and gooey. I liked the other things I tried, but this really stood out to me as a favorite.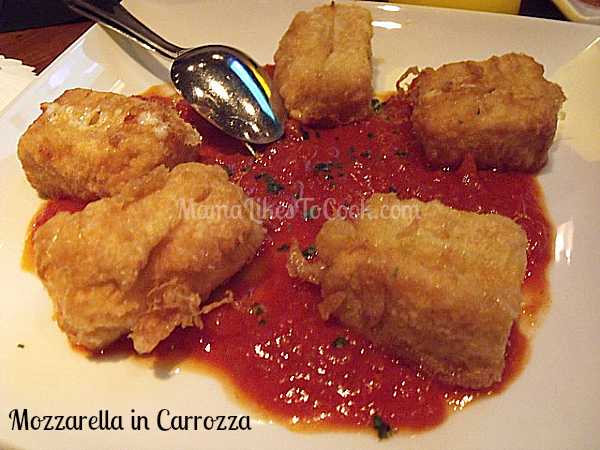 I'm not a meat eater, but the friends I was with enjoyed the Antipasto Misto. It includes prosciutto, porchetta, bresaola, salmi, parmigiano, marinated olives and roasted red peppers. I enjoyed the olives and cheese while others ate the rest.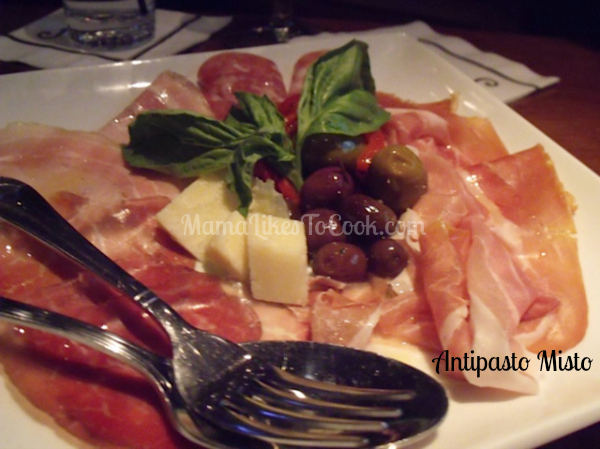 The service was fantastic. The servers were knowledgable and able to answer questions about the restaurant and menu. I usually drink a lot of water and they were quick to refill without me needing to ask.
Look who happened to show up at Antonello the night I was there. Yes, this is Alexis Bellino of the Real Housewives of Orange County. She was very sweet!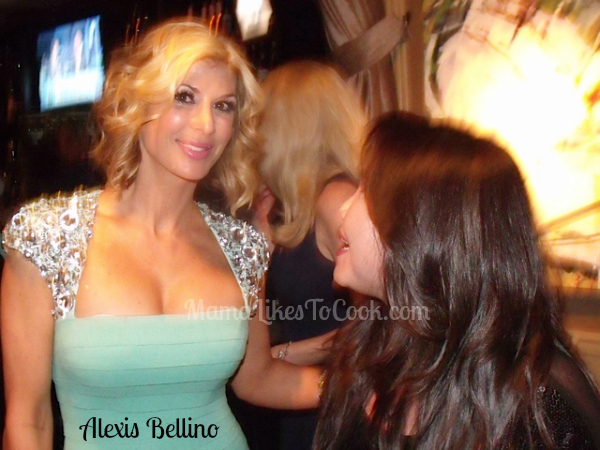 CONNECT – You can like Antonello on Facebook and follow them on Twitter.