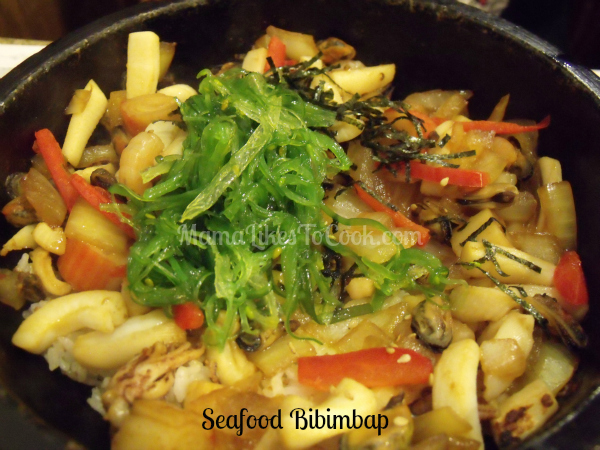 Kaju Tofu is a fabulous little Korean restaurant tucked into a strip mall in Garden Grove. They serve traditional Korean foods and are vegetarian friendly.
The Seafood Bibimbap was beautiful and full of wonderful flavors. It contains an assortment of squid, mussels, cuttlefish, shrimp and oysters and is served with rice in a hot stone pot.
Their specialty is the soft-tofu soup that is also served in a hot stone pot. This is the kimchi soup. There are also meat, seafood and vegetable varieties to choose from. It arrives to the table bubbling hot and comes with an egg ready to be cracked and added to the soup.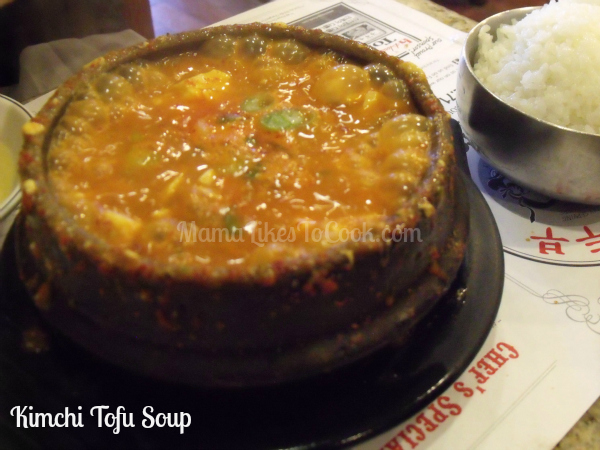 Many of the menu selections are available for vegetarians. They are marked as 'vegetarian friendly' and can be made with a vegetarian base. With the soups, you can choose how hot you'd like it – white, mild, medium, spicy, very spicy or very very spicy.
The Mushroom Bibimbap is made with flavorful marinated enoki, shitake and king-oyster mushrooms and is topped with a fried egg, fresh enoki mushrooms and seaweed. It was delicious!
The portions are large. Half of the Mushroom Bibimbap was more than enough for me. My sons were able to finish most of their food and mine. If your appetite is more like mine, you may want to share a meal or just plan on bringing home some tasty leftovers.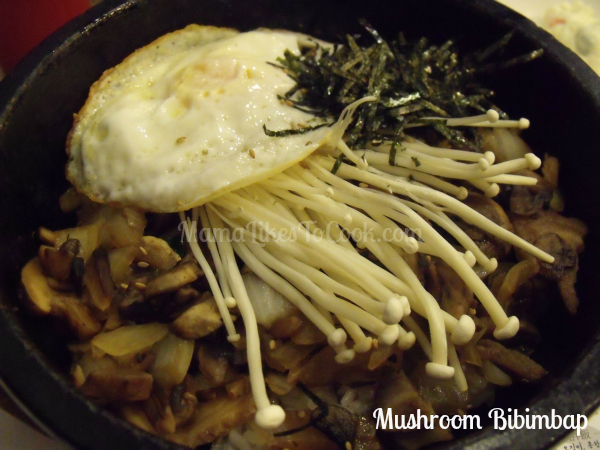 They are open until 2am for the night owls and I'm told it can get very busy. I was there in between the lunch and dinner crowds and was able to get seated and served right way.
Kaju Tofu
8895 Garden Grove Blvd
Garden Grove, CA 92844
(714) 636-2849