Fresh salsa is a great way to add that extra little something special to a meal. It can be served with chips, tacos, burritos or even used in wrap sandwiches or served with eggs, meat or rice.
The cucumber mango salsa is light and refreshing – perfect for a warm weather treat.
I am a wimp when it comes to spicy foods. This salsa has absolutely no heat in it whatsoever. You can add your favorite chile to it or enjoy it as is.
Cucumber Mango Salsa
Ingredients:
1 Cucumber, chopped & peeled
1 Large mango or 2 small, chopped
2 Tomatoes, chopped
2 Green onions, chopped
Juice from 1 lime
Instructions:
Combine ingredients
Chill 15 minutes or more prior to serving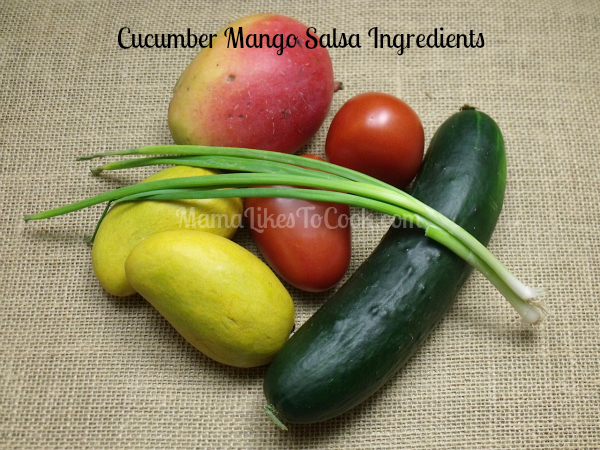 More from Mama Likes To Cook
Check out my dessert recipes, when you want some sweet inspiration.
Following are some of my other salsa recipes:
Then take a look at the rest of my vegetarian recipes, so you can have even more delicious fun in the kitchen!