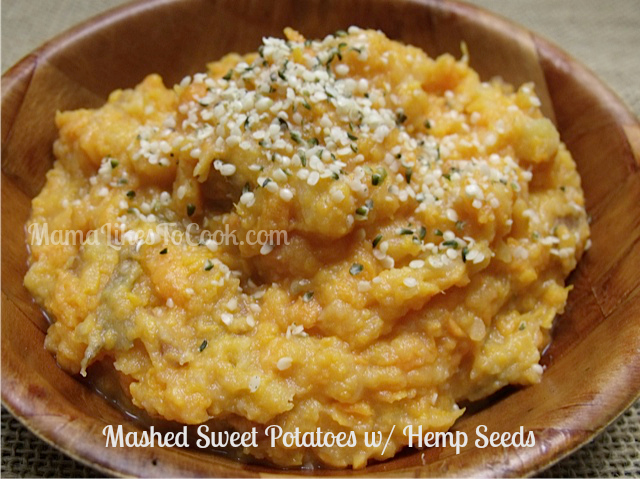 Ahhh… comfort food!
How do you like your mashed potatoes?
Smooth? Lumpy?
With skin? Without?
Russet? Red? White? Yellow? Sweet?
When I was growing up, potatoes were prepared the same way every Sunday – cooked in a pressure cooker and mashed until smooth with no lumps whatsoever.
Now, I am happy with mashed potatoes every which way. My current favorite way to prepare them is lumpy, with peel and sweet potatoes mixed in for their flavor and nutrition.
Mashed Sweet Potatoes with Hemp Seeds
Ingredients:
Russet Potatoes
Sweet Potatoes
Hemp Seeds – shelled, raw or toasted
Butter
Milk
Garlic – minced
Salt to Taste
Prepare as you would regular mashed potatoes using roughly equal parts of both types of potatoes.
Add butter, milk, garlic and salt. Mash to desired consistency.
Top with hemp seeds