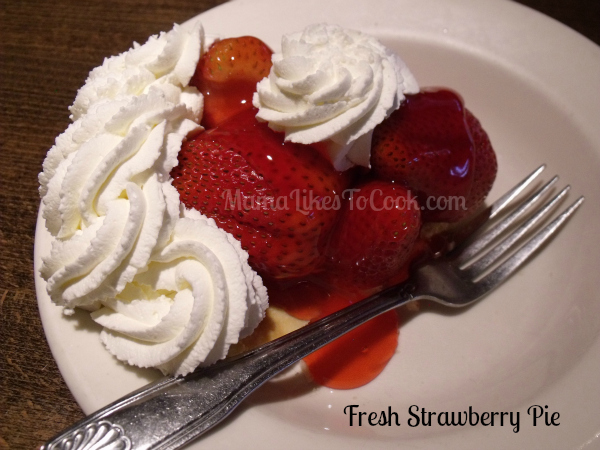 In my mind, Marie Callender's and pie are synonymous.
Marie Callender's brings back childhood memories for me. I can remember what a treat it was to go to my local restaurant for a meal. My favorite thing to order was soup and a big, huge piece of cornbread with melted butter on it.
Of course, I had to save room for pie – fabulous pie with a perfect crust. Many of their pies are available year round, but this time of year they also have fresh seasonal strawberry pie.
Currently, they are celebrating Pie & Pasta Amore with 4 special meal combinations. Prices start at $9.99 plus tax for the meal and pie.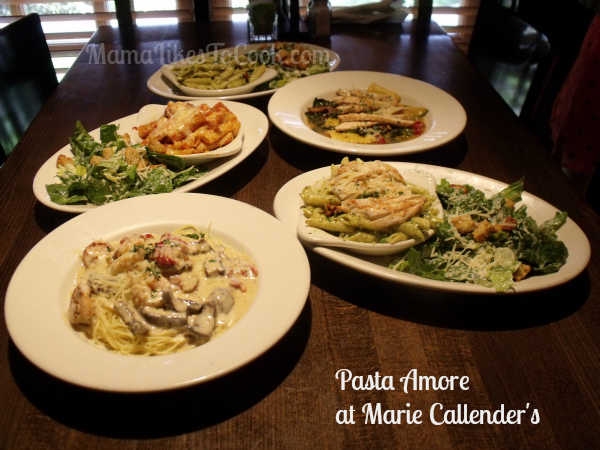 Normally, my first choice for any dessert is chocolate. I was trying to decide between the chocolate cream and chocolate satin pies, when something new caught my eye.
The Luscious Lemon Cake Pie.
Yes, they know how to combine cake and pie into one delicious dessert.
On the bottom is a flakey pie crust. Then there is a gooey lemon filling, lemon layer cake with cream cheese frosting and whipped cream on top.
It was a unique and tasty mix of tart and sweet. This is a limited edition pie, so you'll want to try it before it's too late.
Marie Callender's has restaurant and bakery locations in California, Oregon, Nevada, Idaho, Utah and Texas. In my part of California, there are many to choose from. These pastas and pies were enjoyed at:
Marie Callender's
3505 Merrill Street
Riverside, CA 92506
(951)682-2504