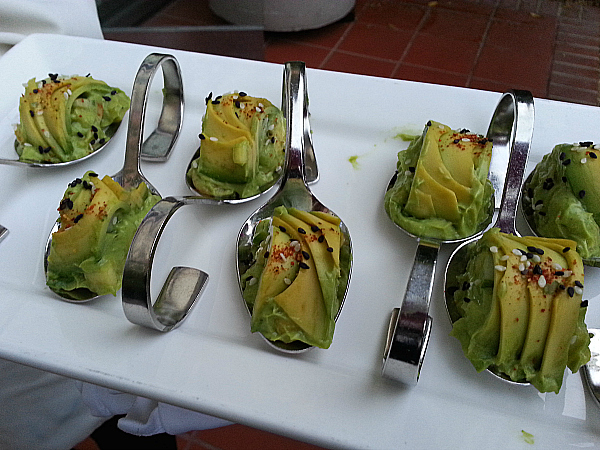 A meal where every appetizer, salad, entree and dessert contains California Avocados?
Yes, please!
The Four Seasons in Westlake Village has talented chefs and kitchen staff who were able to create a one of a kind dining experience for our group who were there with the California Avocado Commission. Naturally, avocados were enjoyed in a variety of creative ways.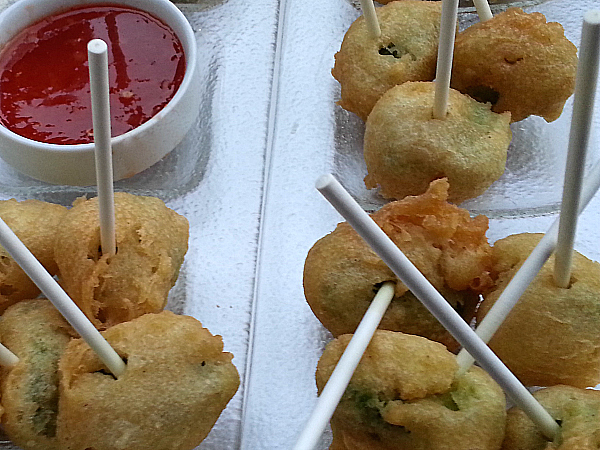 The appetizers were beautiful and got our tastebuds warmed up for the meal. I especially enjoyed the tempura avocados. Chunks of the fruit were dipped into tempura batter and then deep fried. The creamy avocado center was delicious.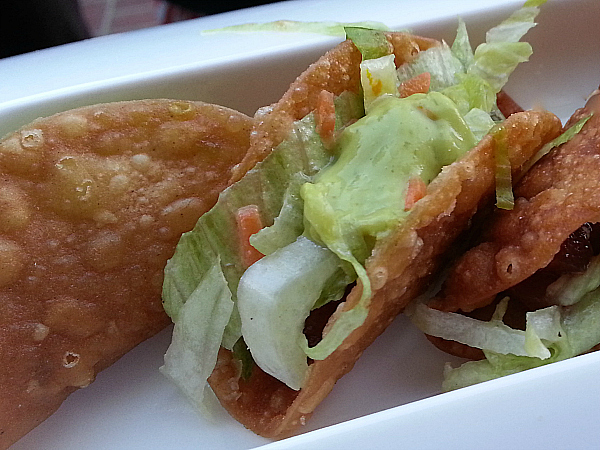 blah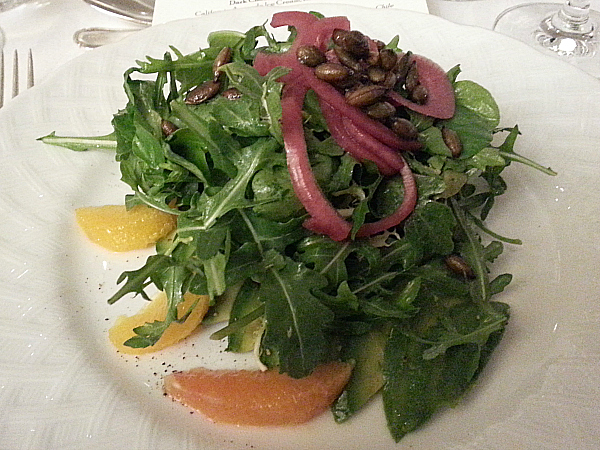 The bitter green salad was served over thin avocado slices and served with fresh citrus.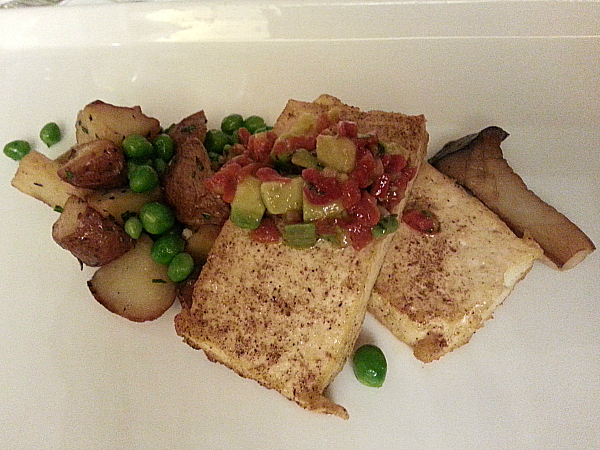 This is the vegan entree option – grilled and marinated tofu. It's served with english pea and new potato hash, trumpet mushroom and is topped with an avocado roasted red pepper salsa. The meat eaters in the group had the same dish with chicken instead of tofu.
Dessert… it was amazing. I have been wanting to try avocado ice cream and this was the way to do it. The avocado ice cream was paired with dark chocolate whiskey cake and a blood orange sauce.
Everything was delicious!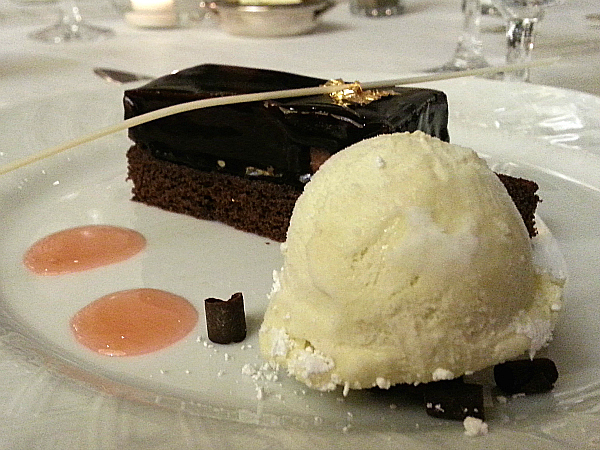 Four Seasons Hotel
Westlake Village
Two Dole Drive
Westlake Village, California 91362
Click HERE to learn more about the California Avocado Commission.