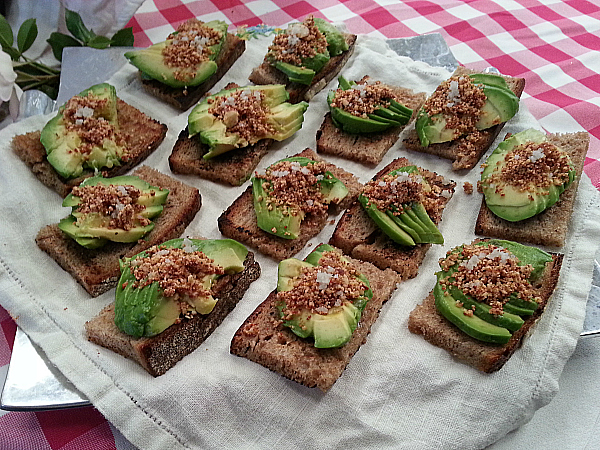 Are you familiar with Chef Pink? She's been featured on The Food Network's Cutthroat Kitchen and now owns Bacon & Brine with her wife. Her philosophy has always been one of sustainability. She believes in using fresh, locally sourced ingredients for food that is delicious and responsible.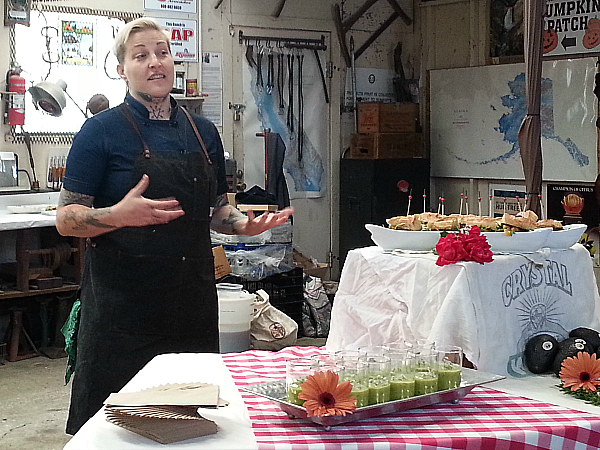 Chef Pink was challenged with coming up with a meal featuring California avocados at Rancho Rodoro in Santa Paula. The family grove has been growing avocados for over 40 years. The meal was set up for us in their memorabilia filled barn and was even better than I expected it to be.
Avocados really are versatile. Here in the US, we often think of them as vegetables and use them that way, but they are fruit. They work well in both savory and sweet dishes.
Our meal consisted of appetizers, salad, entrees and dessert that utilized nutrient rich avocados along with other locally sourced ingredients. The honey was from bees housed just a short distance from the grove, so those bees were quite possibly active pollinating the trees just outside of the barn.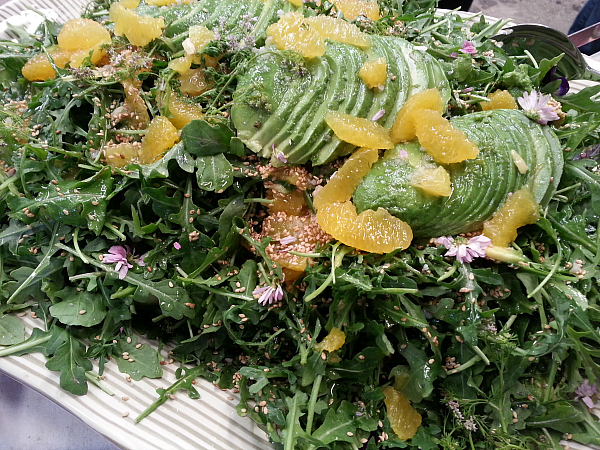 The avocado and citrus salad was a wonderful combination of flavors. You can see the variety of greens and even some flowers that made it look and taste delicious.
The grilled artichoke with avocados was also good. I like both of these things, but hadn't ever combined them before and it worked well.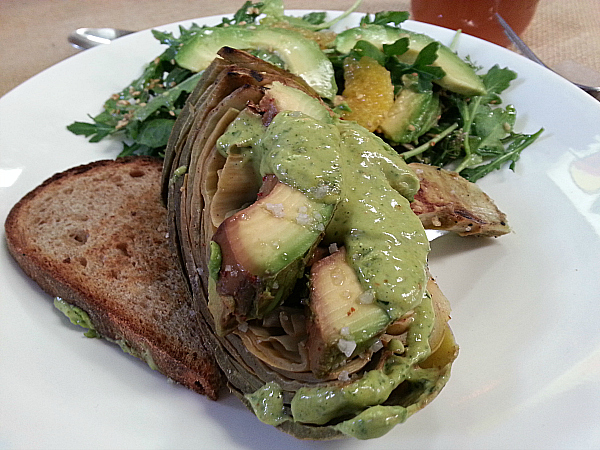 The meal was big, but I was glad I saved room for dessert. Chef Pink created a Key Lime and Avocado Tart with a toasted almond crust. I never would have guessed that there were avocados in it, but they added nutrition and a nice creaminess to the texture. This unique dessert was a perfect finish to an excellent meal.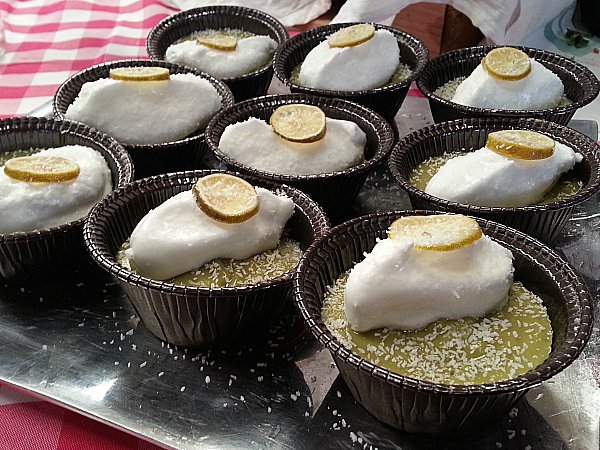 Chef Pink
Bacon and Brine
453 Atterdag
Solvang CA 93463
Click HERE to learn more about the California Avocado Commission.