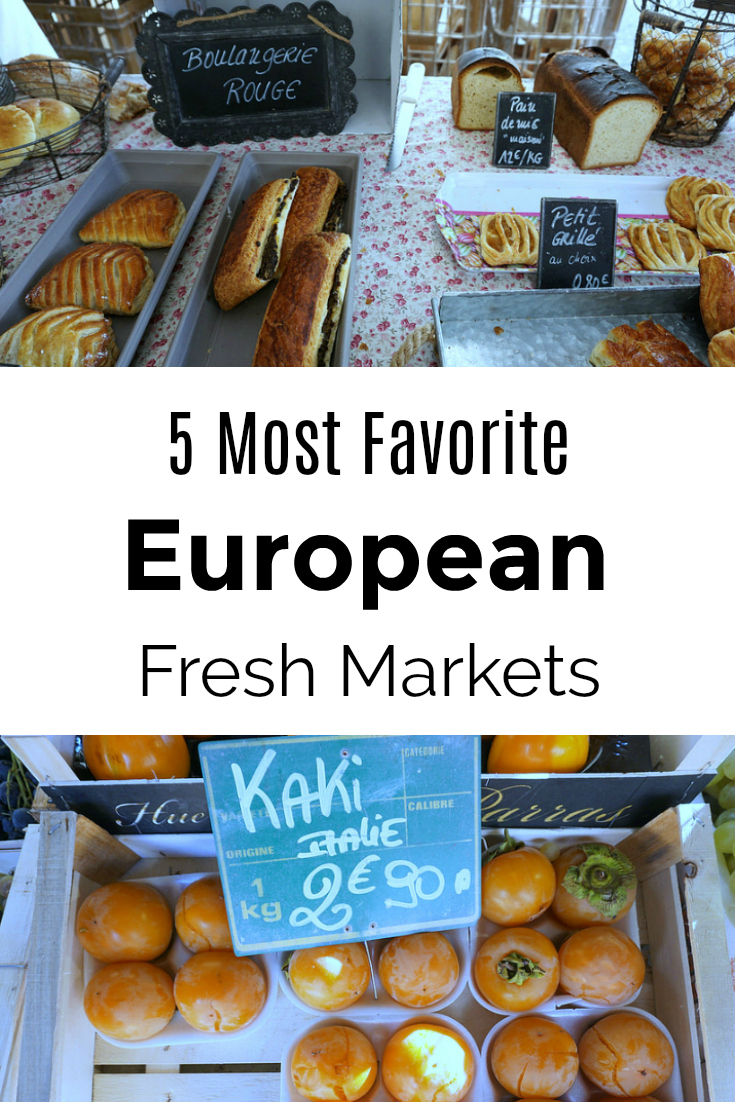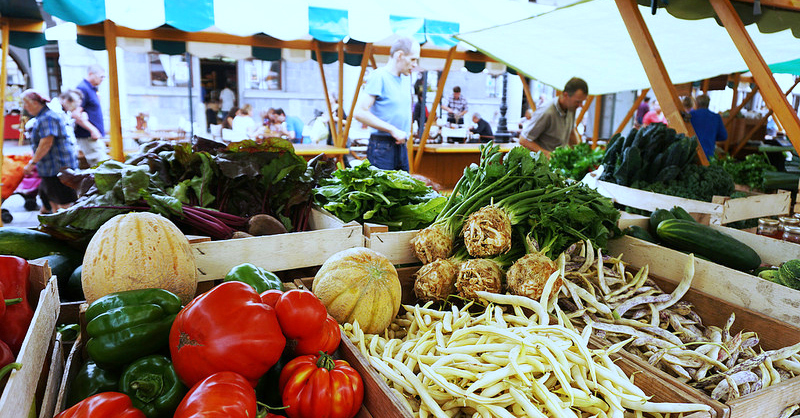 Favorite European Fresh Markets
I love visiting fresh markets around the world, so have put together a list of the best European markets.
In just a couple months, I'll be celebrating my seven-year anniversary of traveling the world full-time. Seven years since I packed my hiking backpack, tucked my pint-sized pooch into her dog carrier, and boarded a plane for Scotland, then a ferry for Belgium, then a train for Germany.
In those seven years, spent mostly in Europe, I've rented top-floor apartments overlooking the Italian hill country. I've read Hemingway in cafes in his old neighborhood in Paris. I've motorcycled down the coast of Croatia. And I've reveled in digging deeper and deeper into Europe's vast, diverse food scene.
One of my favorite things to do in any town is visit their fresh market. I can while away hours taking photos of perfectly ripe tomatoes and bushels of walnuts, picking out produce for a picnic or a meal at my rental, trying new and different things. And when people ask me what to do in Bern, Switzerland, or Ljubljana, Slovenia, or the tiny town of Konjic in Bosnia and Herzegovina, you can bet a fresh market visit is always on the list.
When you take a trip to Europe, you'll want to visit five of my favorite markets.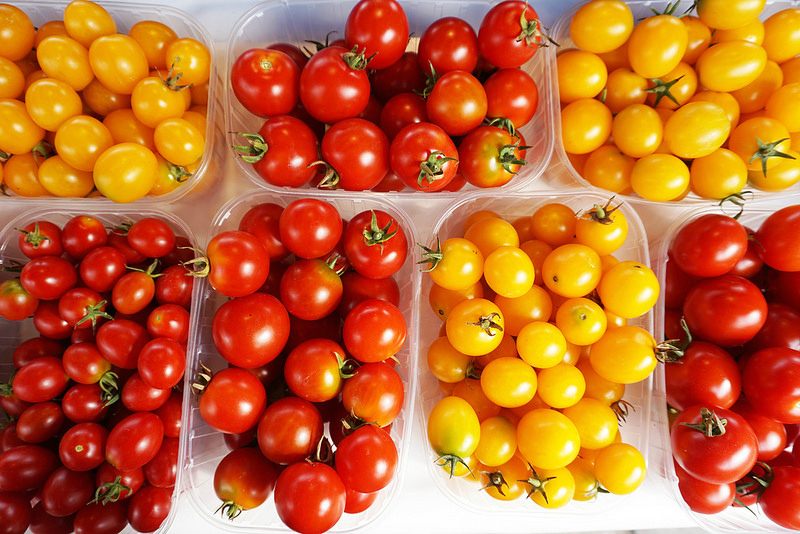 Ljubljana, Slovenia
The Central Market in Ljubljana sprawls across two squares and a tucked-away underground space in between. In one square, you'll find the Wednesday organic market with its quail eggs and jams and rainbow of produce. In the other, an even larger portion of the market boasts row after row of produce and spreads, breads and soaps. And underground, in between, you'll find a meat market, a fish market, and plenty of cheese.
If you don't find it right away, ask around about the milk vending machine where you can purchase a bottle and fill and re-fill it for a few coins throughout your stay.
Practical details: The main market is open every day except Sunday. The organic market runs Wednesdays only. And the two adjacent squares are right in the center of town—extremely easy to find. If you have trouble, ask a local to point the way.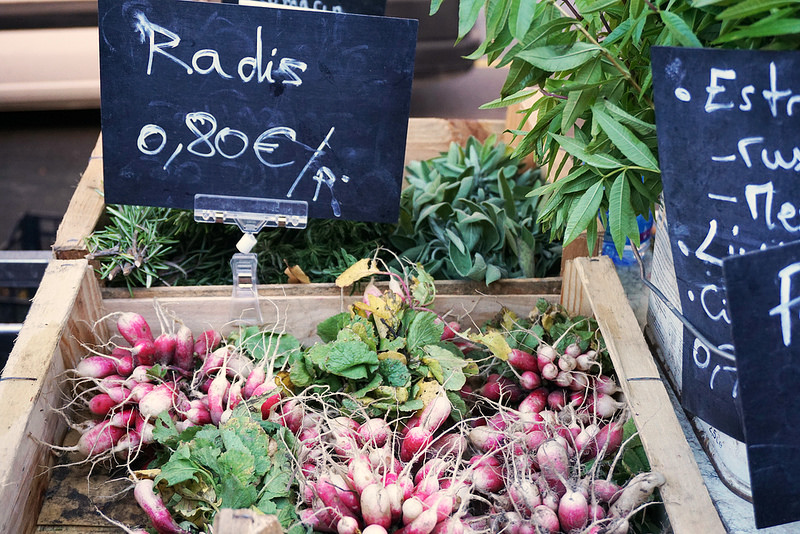 Make your way to Grenoble on a Saturday morning, locate the farmers market, and get lost in its bounty. Juicy rotisserie chickens, paper-wrapped local cheeses, bite-sized baked goods, tomatoes the size of a fist, bottles of classic French wines. I spent a month in Grenoble and went to this market at least twice a week to stock up on all that and more.
With plenty of ready-to-eat goods, this market is a great one for picnic prep as well as meal prep. A bottle of wine, wheel of cheese, loaf of bread, and rotisserie chicken and you're ready to head down to the park or the riverside for a leisurely lunch with a view.
Practical details: Go any day except Monday and you'll find at least a handful of stands. The biggest day in Saturday when the market sprawls so endlessly it's hard to see everything. To find the market, go to the intersection of Rue Joseph Ray and Rue Nicolas Chorier—you'll see it unfolding in either direction under the rail bridge.
Mostar, Bosnia and Herzegovina
Mostar's fairy-tale old town may be an up-and-coming tourist destination, but it's rare that a tourist ever steps foot outside the center and into the lofty warehouse that houses the city's enormous, colorful, noisy fresh market. That's probably because it's hard to find—since Mostar's streets are not signposted and the market isn't advertised to foreigners.
But here's the thing: it's well worth the search. Worth even getting lost for. Once you're there, expect a high-ceiling warehouse room lined with tables overflowing with produce. There's citrus from nearby Croatia, perfectly formed basil plants (that cost about 10 cents), boxes of bright-colored flowers, and seasonal produce so sexy it's hard to keep your hands off it all.
This is where the locals shop, so expect extremely low prices and no English. Don't worry. Everyone's more than happy to pantomime and show you prices on their calculators.
Practical details: The market is in the warehouse beside the Super Konzum here. Mostar's streets are completely unmarked (no street names anywhere), so go prepared with maps and landmarks and perhaps even GPS (or a local to guide you on the way). I couldn't find hours or days listed, but it was open every time I stopped by (always in the mornings).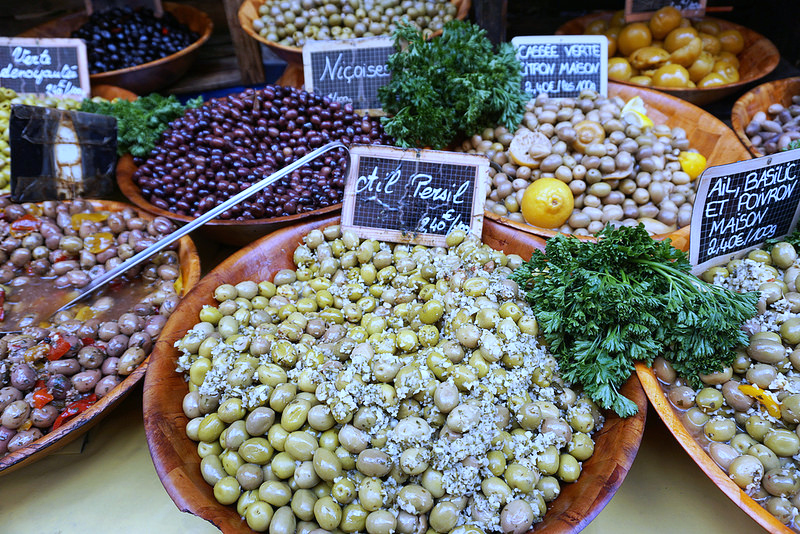 Is it the Annecy market—winding across the main pedestrian walkway and down multiple side alleys—that charmed me or the town itself? It's hard to say, but either way a trip to Annecy is well worth it. Go on a market day and once you've stuffed your bag with olives and macarons, baked goods and produce, head down to the lakeshore and commandeer a scenic bench for the perfect picnic.
Practical details: The market is right in the center of old town (and hard to miss), but ask a local if you get lost. Market days are Tuesdays, Fridays, and Sundays. We were there on a Friday and it was gorgeous. I've heard Sundays and are equally bustling, though Tuesdays might be a little smaller.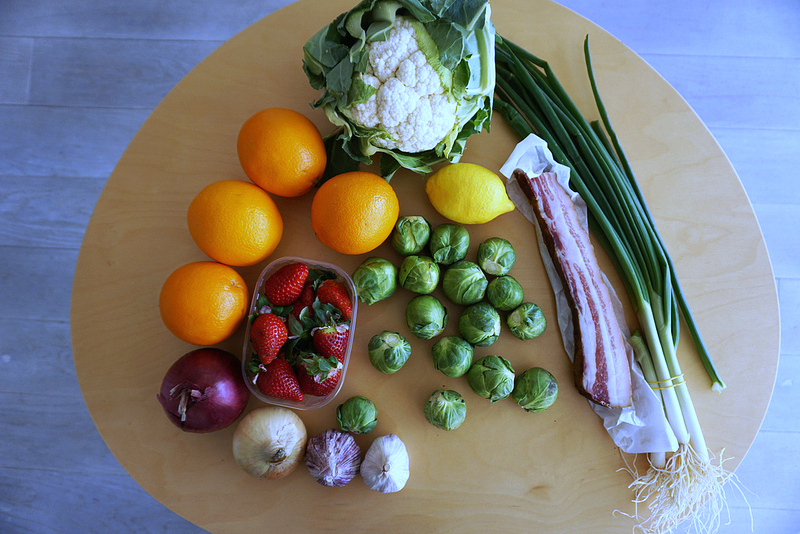 I've never seen so many dried figs in my life as I've seen at the Split fresh market. Not to mention tables overflowing with salad greens—some I've seen before and some I never have—fruits, veggies, whole chickens, eggs, and cured meats.
Surrounding the fresh market stands, you'll find a collection of tiny bakeries and butcher shops and storefronts with signs boasting no-GMO whole chickens with lines winding out the door and around through the little courtyard.
In the center, you'll find all things local, seasonal produce. Nuts. Jams. Figs. Jars of honey glowing gold in the sun. And smiling vendors forcing small slices of figs into your hand.
Practical details: The Split market is in a large square right next to Diocletian's palace. Look for rows of clothing stands then slip behind them and into the colorful, riotous market itself. The biggest day is Saturday, though you're likely to find at least a few stands open during the week.
The Best European Markets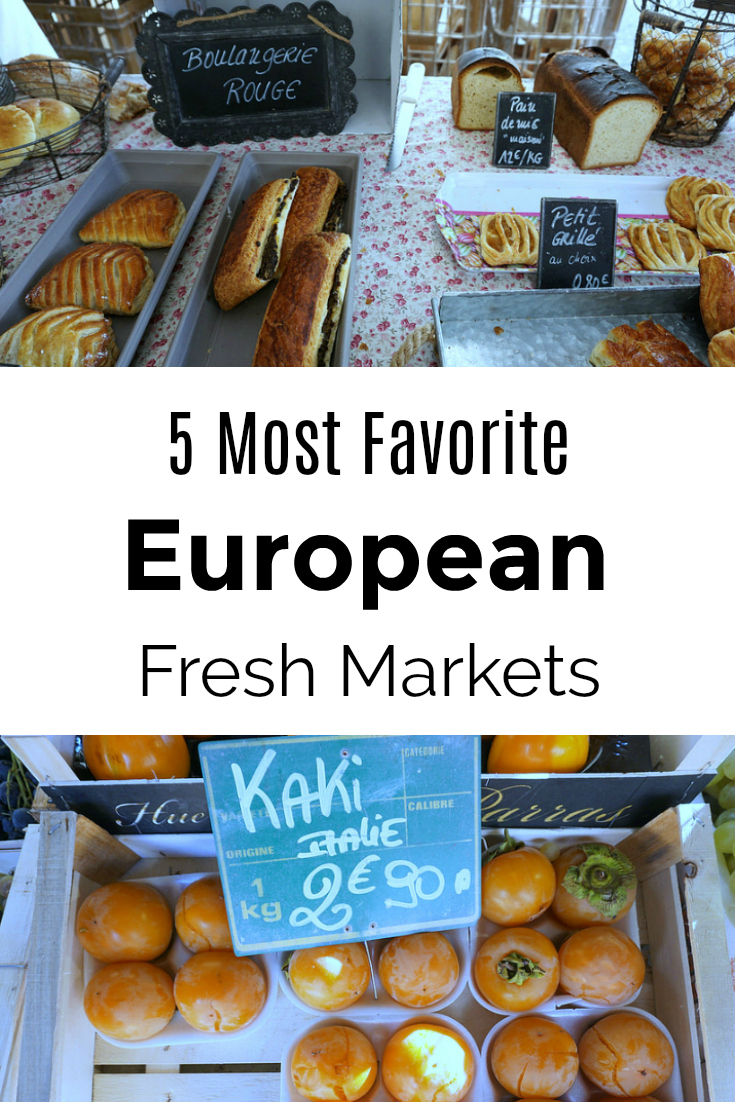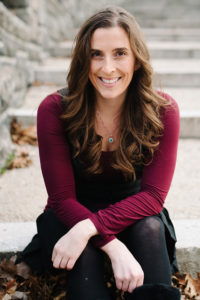 Gigi Griffis is a world-traveling entrepreneur and writer with a special love for all things European food. She's a pain in the butt to travel with because she'll make you go to every farmers market twice, but she's also pretty good at finding the best food a place has to offer. You can find her at viciousfoodie.com.