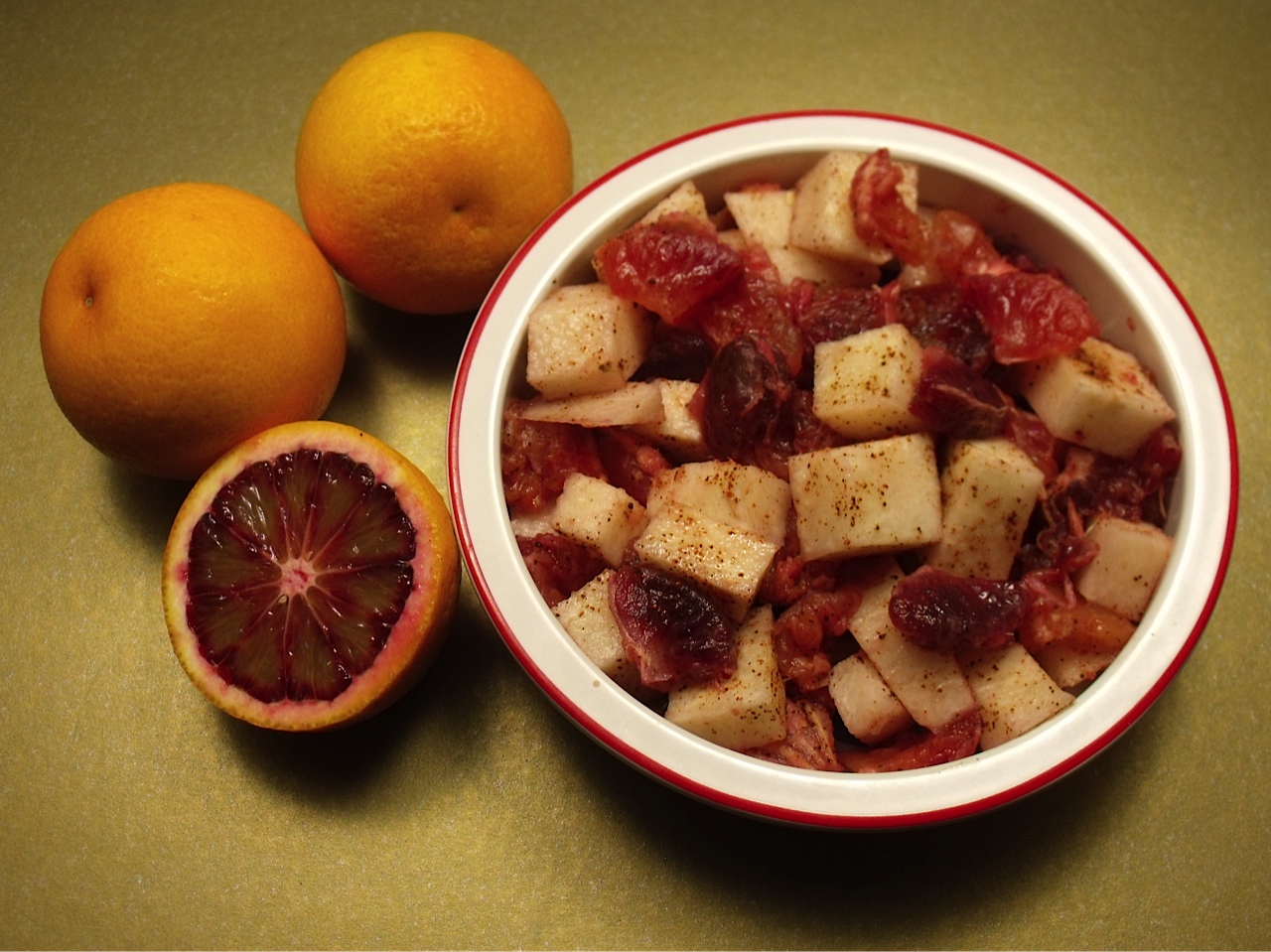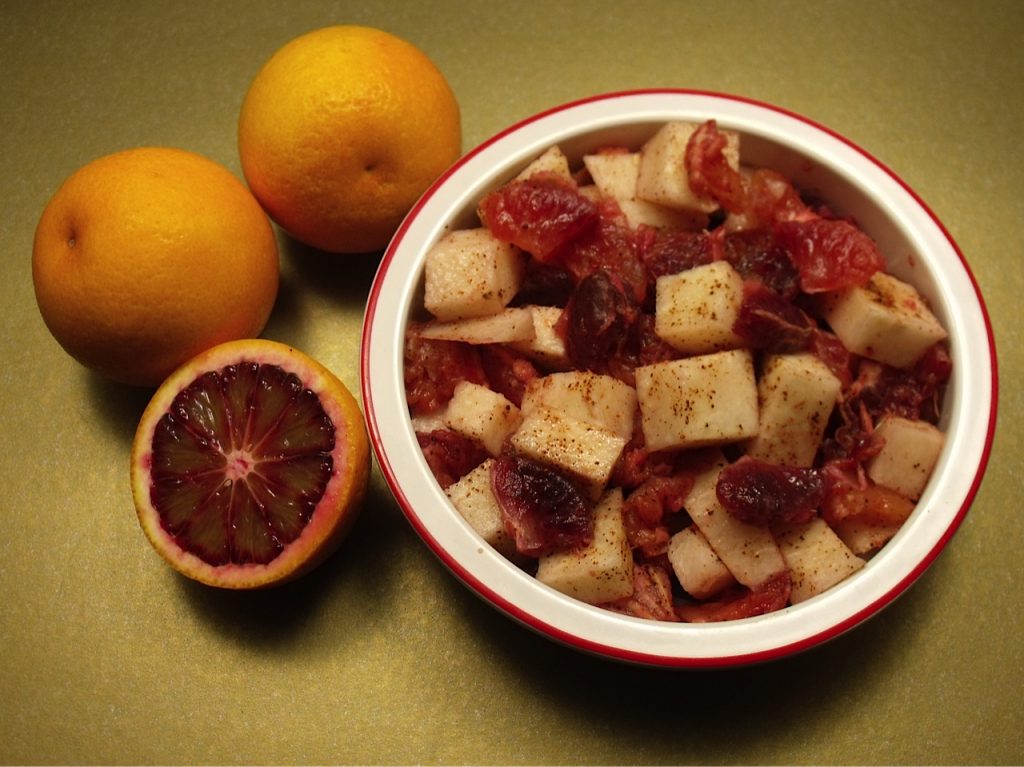 Blood oranges are beautiful and delicious. You never know exactly what you'll get when you cut one open. Some are mostly orange with a little bit of red and others are red all the way through.
The red isn't just for looks. It actually contains more antioxidants than a regular orange which is definitely a good thing. The flavor is similar to other oranges, but not exact. Blood oranges are very sweet and taste a little like a cross between an orange and a berry.
Blood Orange and Jicama Salad
Ingredients:
3 Blood Oranges
1 Jicama (medium sized)
1/2 t chile powder
Instructions:
Peel blood oranges and jicama and cut into chunks.
Mix together in a bowl with the chile powder.
Chill for at least 15 minutes before serving.