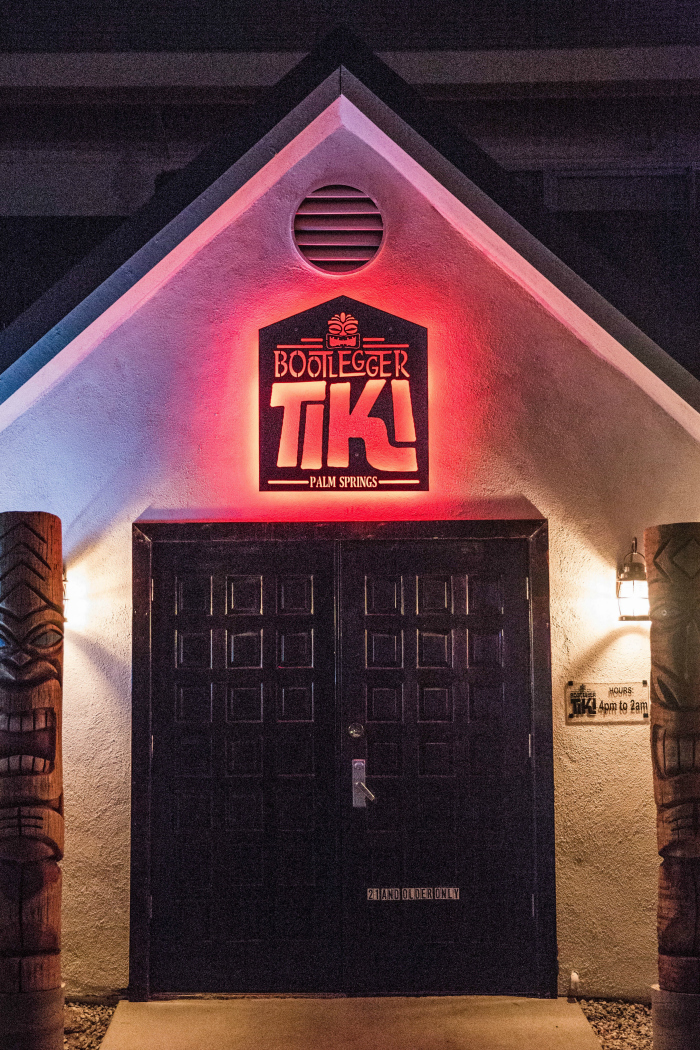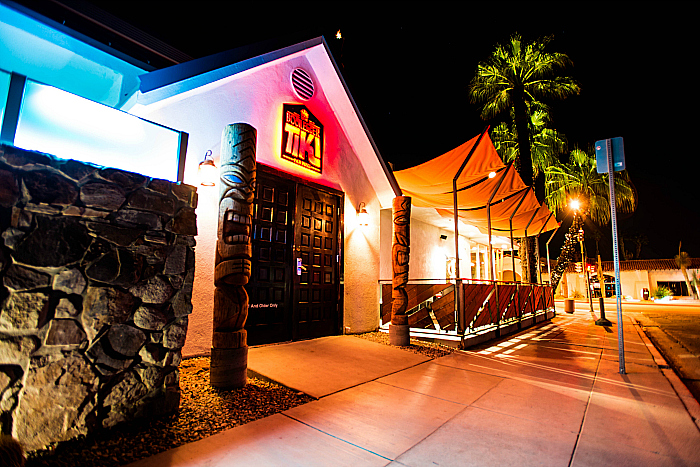 Bootlegger Tiki Bar
It is time to get excited, because Bootlegger Tiki has arrived in Palm Springs!
Like other new ventures in the city of Palm Springs, Bootlegger Tiki is both embracing the past and celebrating today.
The Uptown Design District speakeasy has taken over the same location where the original Don The Beachcomber Tiki Bar opened in the 1950's.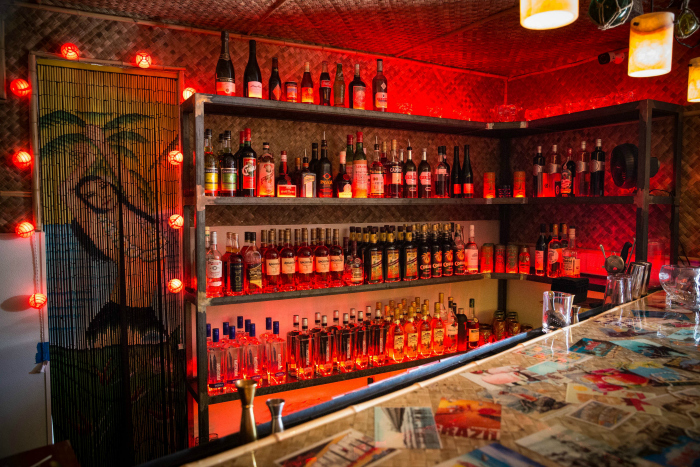 Back in the day, it was a popular hangout where guests might run into Frank Sinatra.
They have kept the same tiki theme in creating this fun space.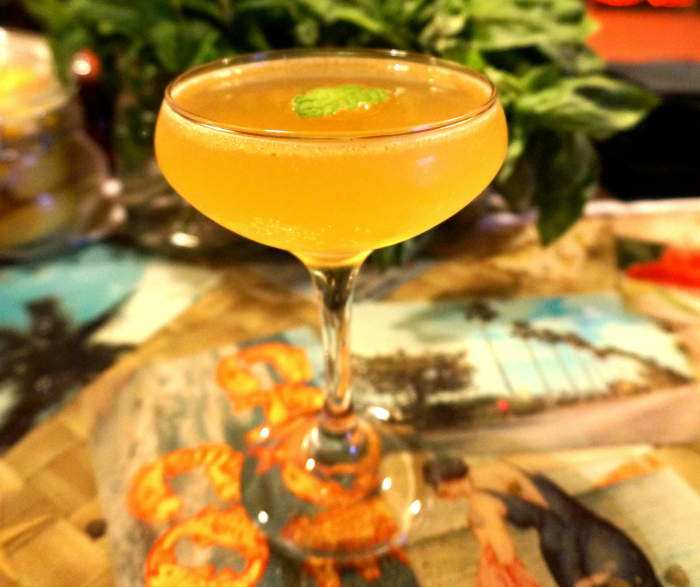 Handcrafted cocktails are served from 4pm to 2am.
The creative drinks are made to look and taste good.
I had a coconut drink called a "Pod Thai" that was delicious.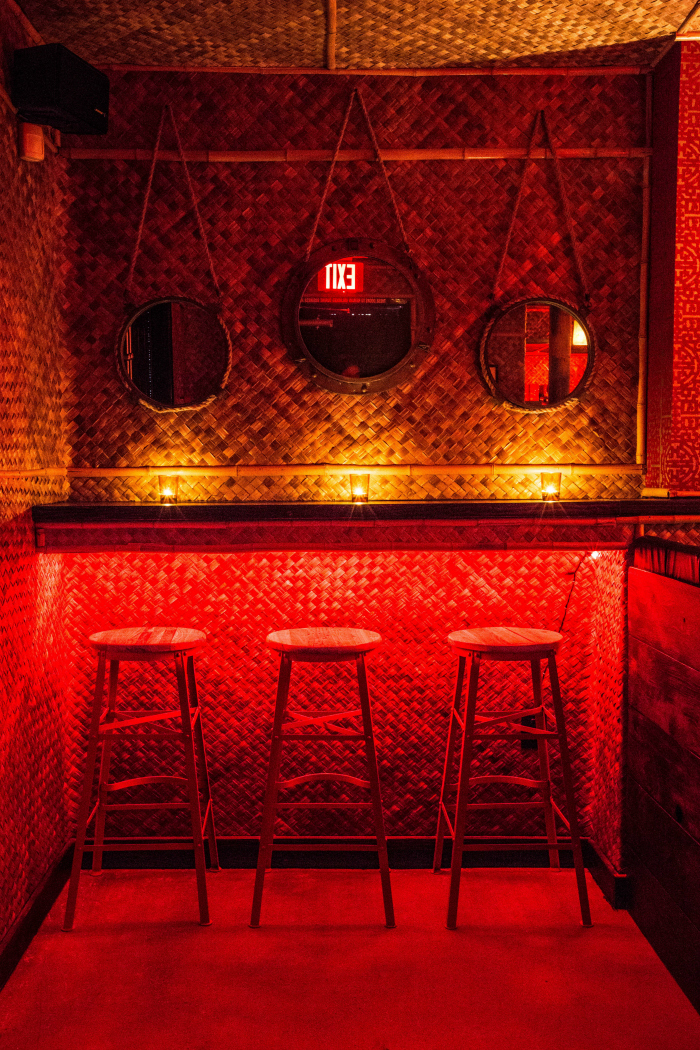 Inside it's dark with tiki style art and decor along with retro tiki bar music.
There is a patio outside that is shared with Ernest Coffee (same owners).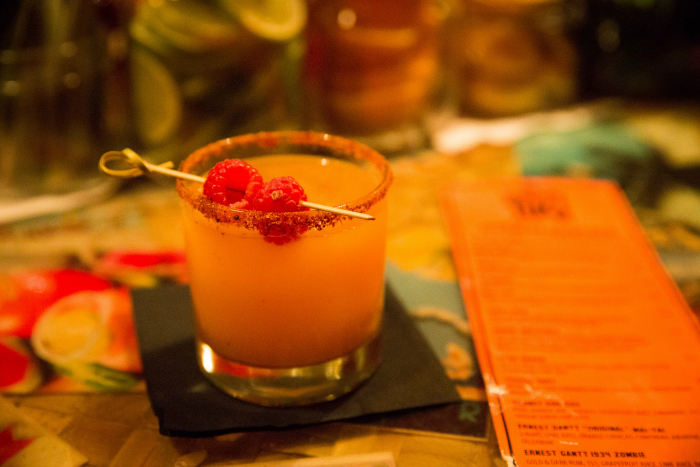 I actually sat at the same table for Bootlegger Tiki drinks late one night and Ernest Coffee when I returned the following morning – two totally different experiences, but both good.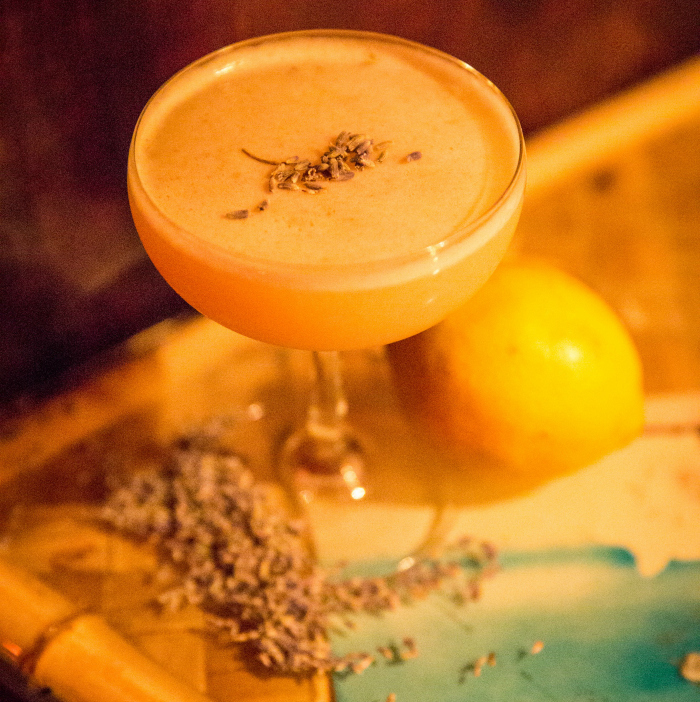 This has a comfortable 'neighborhood bar' feeling that can be enjoyed by locals and travelers.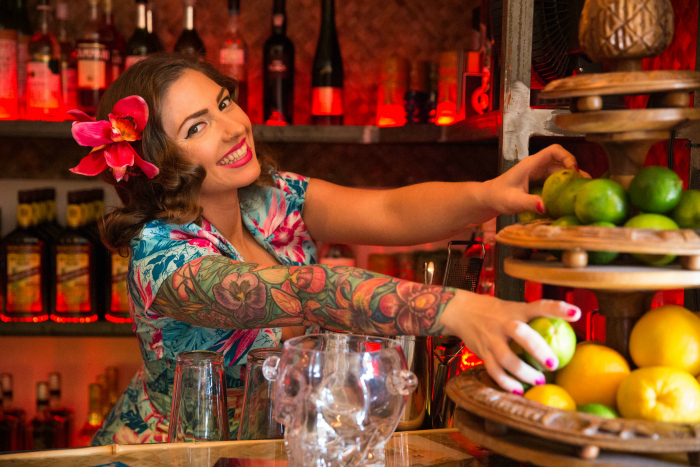 Bootlegger Tiki
1101 N Palm Canyon Drive
Palm Springs, California 92262