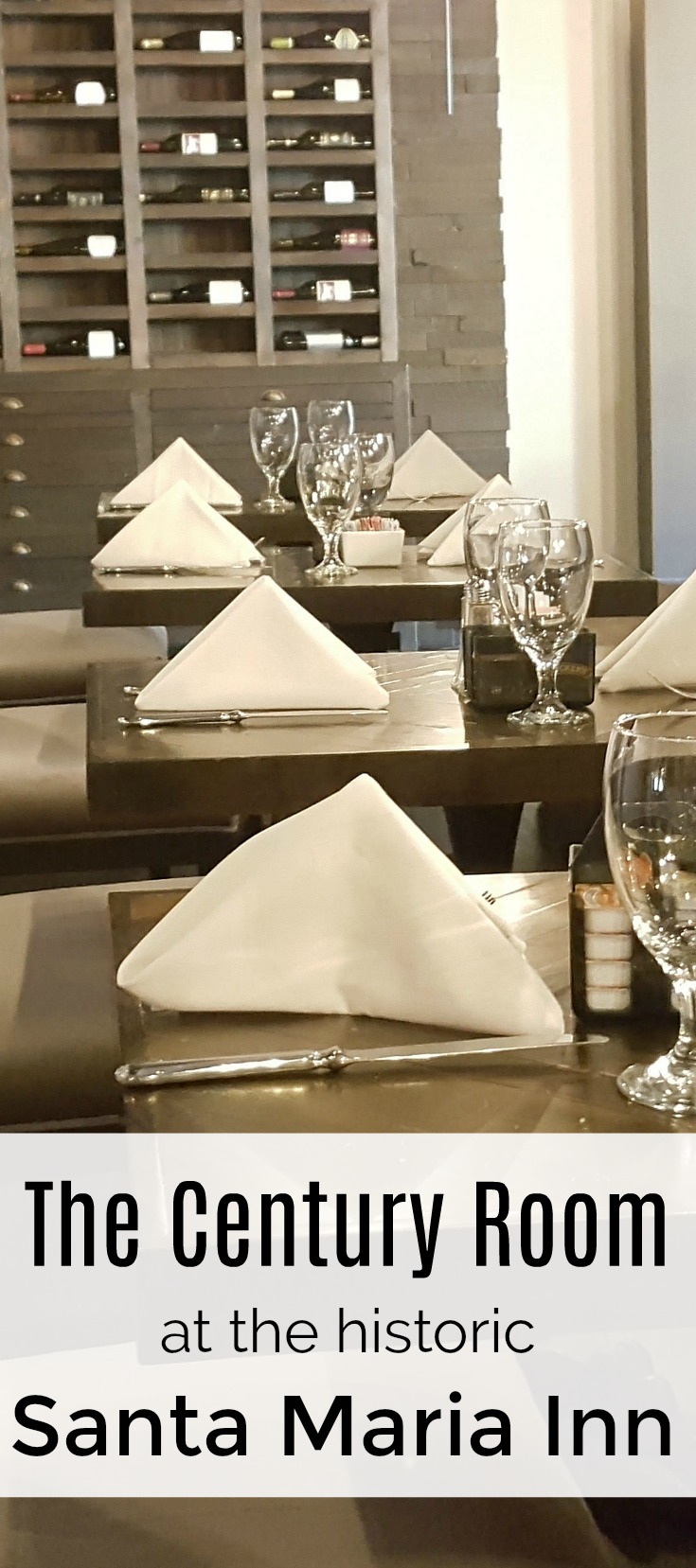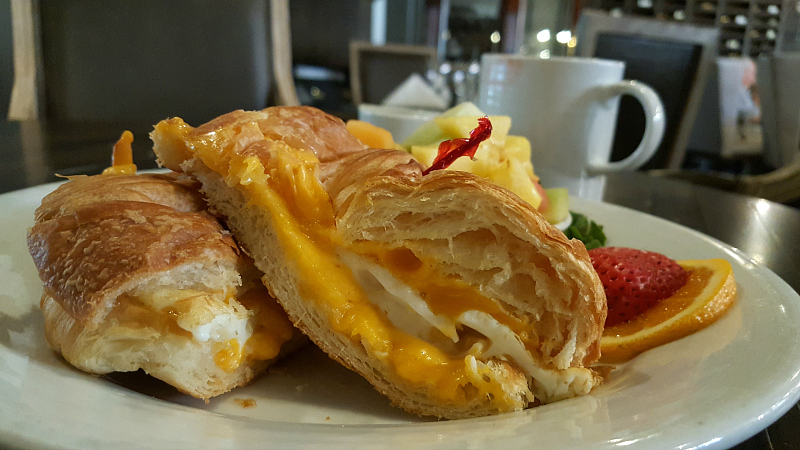 The historic Inn first opened it's doors in 1917, and the Santa Maria Inn Restaurant, The Century Room, has been a big part of it.
While the inn has gone through many changes over the years, there are parts of it that still have that old style glamour and elegance.
The Century Room is a restaurant on the main floor of the older section on the building. The decor is a mix of the old and the new. The ambiance is comfortable and classic.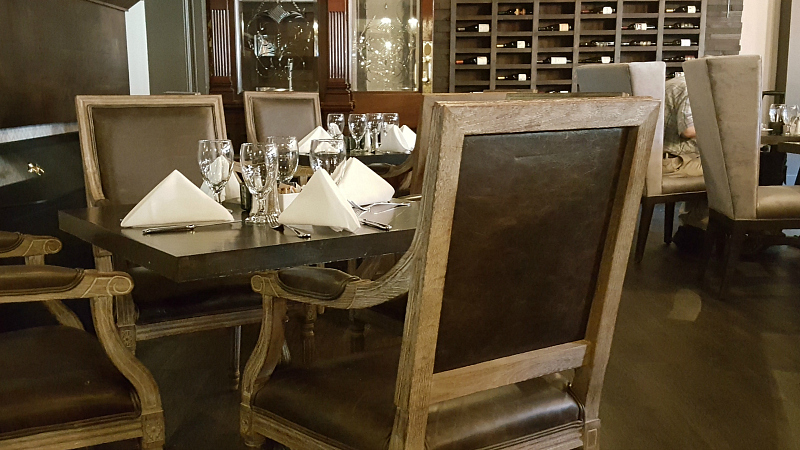 The restaurant is open for breakfast, lunch and dinner with a 3 hour break in the afternoon between lunch and dinner service.
I had breakfast there two days in a row while staying at the Inn. Reservations were not needed, since plenty of tables and booths were available.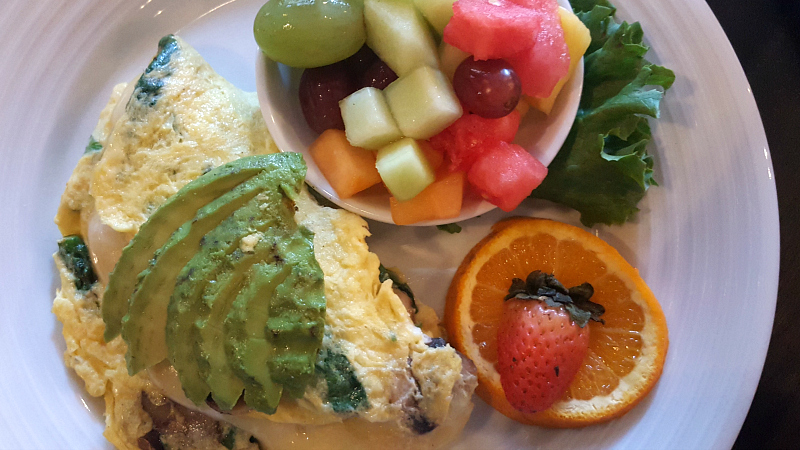 They offer an American or Continental buffet, that would be a good choice if you are a big eater or are in a hurry. I opted to linger over my coffee and breakfast and ordered off the menu both days.
The first day, I had a croissant sandwich filled with egg and cheddar cheese. The next day, I chose my toppings (spinach, mushrooms, asparagus and avocado) for a 'make your own omelet.'
Both days I had a bowl of fruit on the side and a cup of coffee. The croissant sandwich was my favorite meal and the coffee was excellent.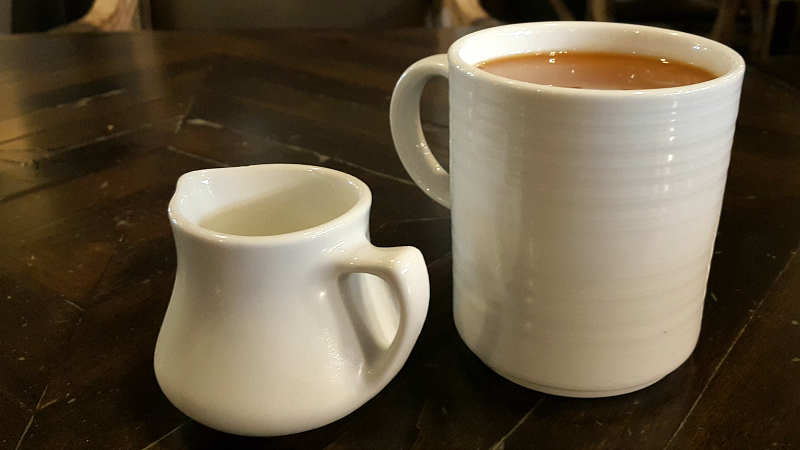 The Century Room is a convenient place for hotel guests to go for a sit down meal. I enjoyed my breakfasts. It was just a short walk from my hotel room and the view of the garden patio was lovely.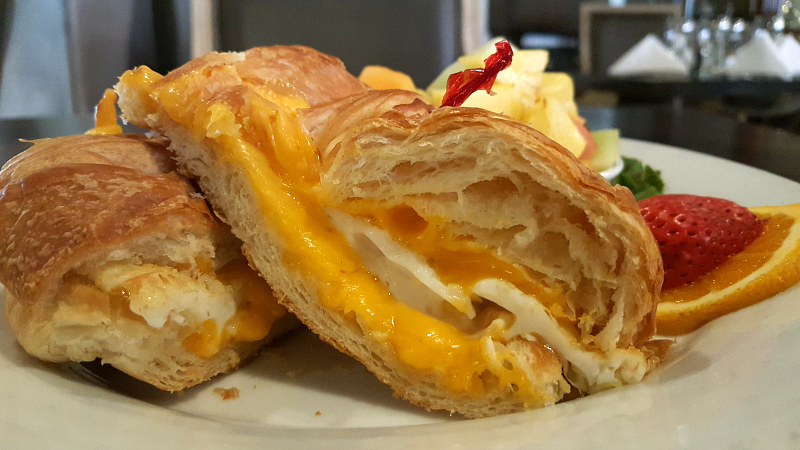 The Century Room
Santa Maria Inn
801 S Broadway
Santa Maria, CA 93454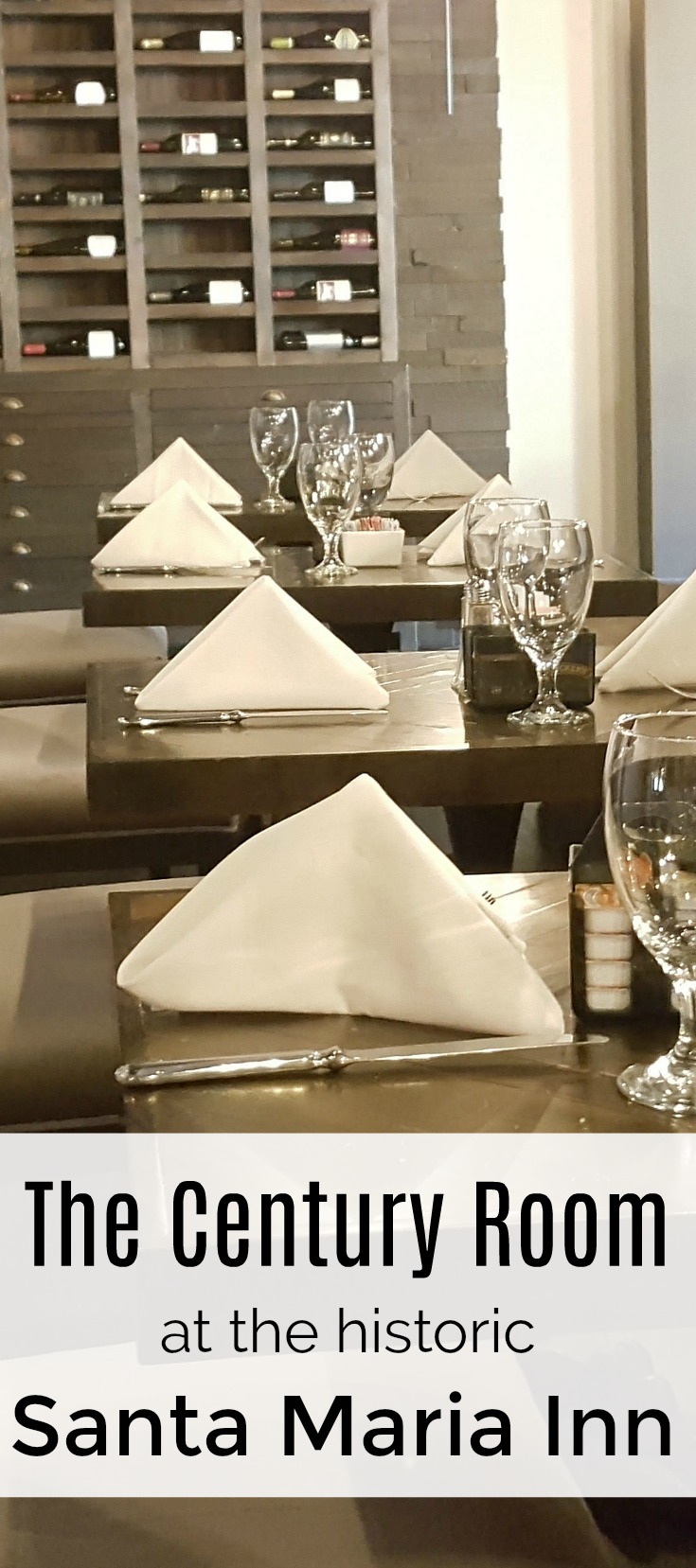 Check out my wine tasting articles, so you can plan your next adventure in Orcutt and beyond. Then, take advantage of these Santa Maria hotel deals.