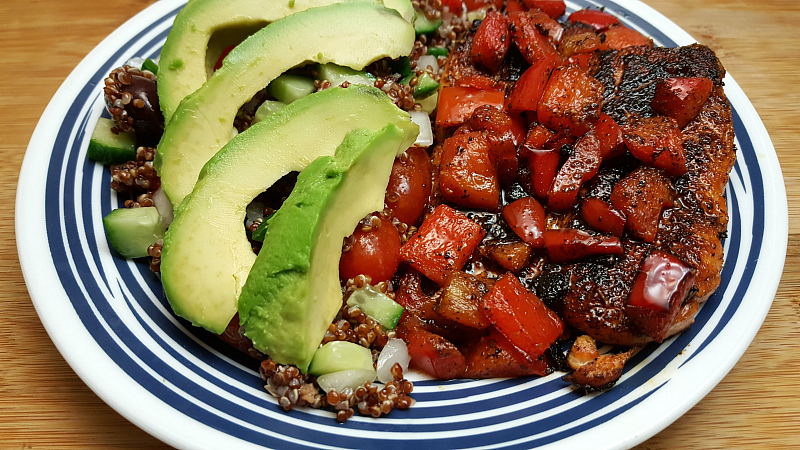 Don't you love a good home cooked meal? Now, it's even easier than ever to create a delicious meal, even if you are short of time.
Prep+Pared Meals are available at select Ralph's and Kroger grocery stores. I picked mine up at Ralph's in Manhattan Beach. Each of the six meal kits are chef designed and super easy to prepare. The ingredients have all be prepped and measured, so that you can go from kit to fork in 20 minutes or less. For less than the cost of a meal out, even a novice in the kitchen can create a gourmet meal for two.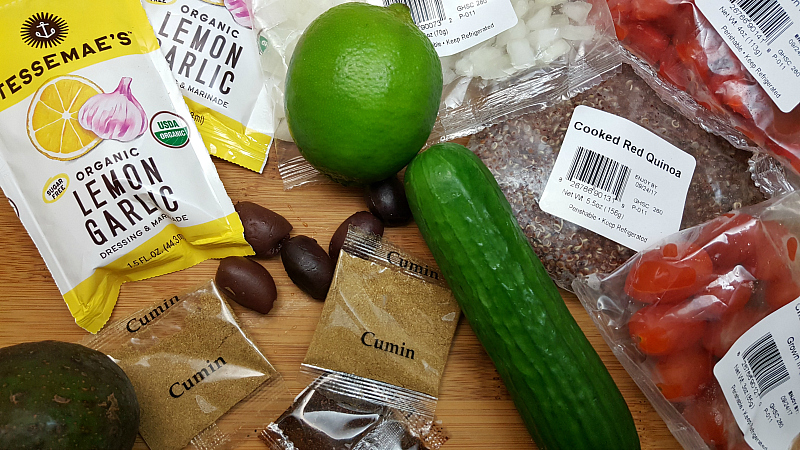 I chose the Peruvian Inspired Salmon with Quinoa + Avocado salad. I knew my family would like it and I also wanted to learn a new style of cooking. It was fun to open up the box and realize that it was going to be just as easy as the packaging said. My box included:
Lemon Garlic Dressing
Chili Powder
Cumin
Diced Red Bell Peppers
Salmon
Lime
Cucumber
Cooked Quinoa
Cherry Tomatoes
Diced Onions
Kalamata Olives
Avocado
The only additional items I needed from my pantry were vegetable oil, salt and pepper.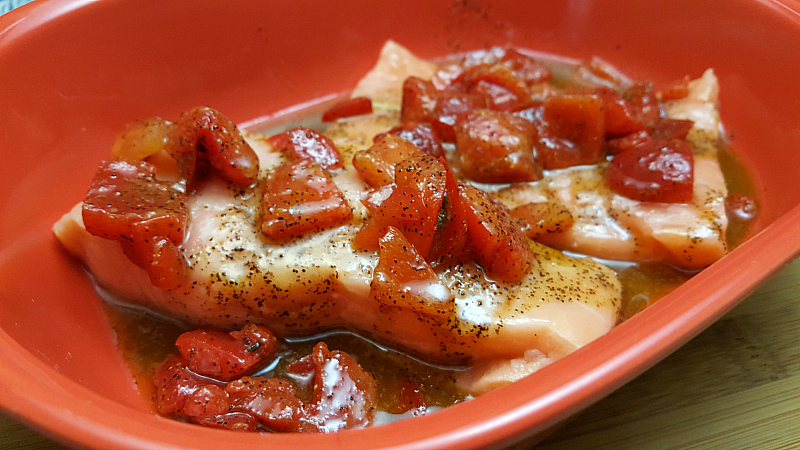 The easy to follow instructions only had three steps to follow to create the meal. The first step was to marinate the salmon for 10 minutes and then cook it for 3-5 minutes on each side. With everything prepped and measured, it was easy.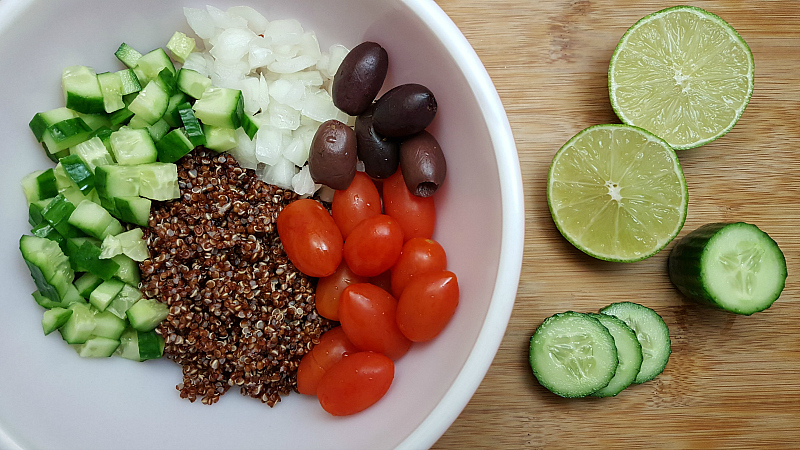 While the fish was marinating, I began the second step of assembling the salad. I cut the cucumber, lime and avocado myself. The other ingredients were ready to toss in the bowl. It was a good time saver to have the quinoa already cooked and chilled.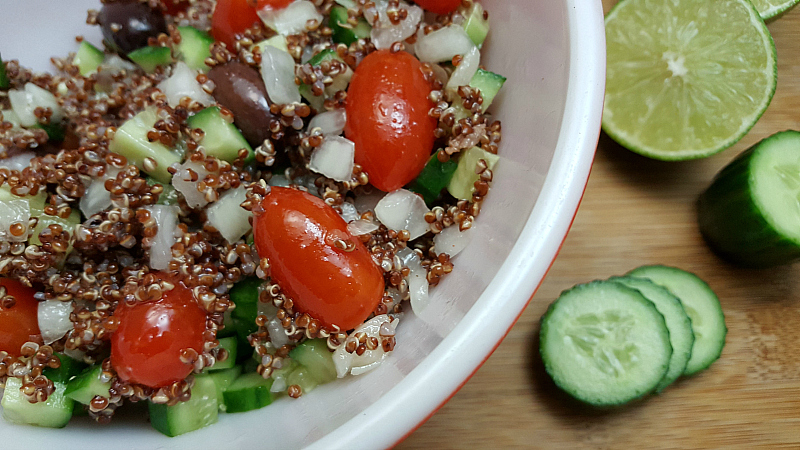 The final step was to assemble the meal. Once I got the salad and salmon plated, I realized that the portions were bigger than I expected. I thought I might need to add an extra side for my hungry sons, but the servings were generous enough to satisfy two young adults. They loved it!
I had fun cooking the Peruvian Salmon dinner. The instructions were simple to follow even though I hadn't made anything like this before. It also made grocery shopping quick and painless. Instead of wandering the aisles hoping I wouldn't forget something, I went straight to the Prep+Pared display case, picked up a box and then headed to the express lane to check out.
In addition to the Peruvian Salmon, they have:
Thai Turkey Wraps
Tofu Tikka Masala
Athena's Lemon Chicken
Lemongrass Pork
Creamy Chicken + Bacon Alfredo with Fettuccine
My family says they'd be happy to have this same meal again another time and I'd be happy to cook it for them!