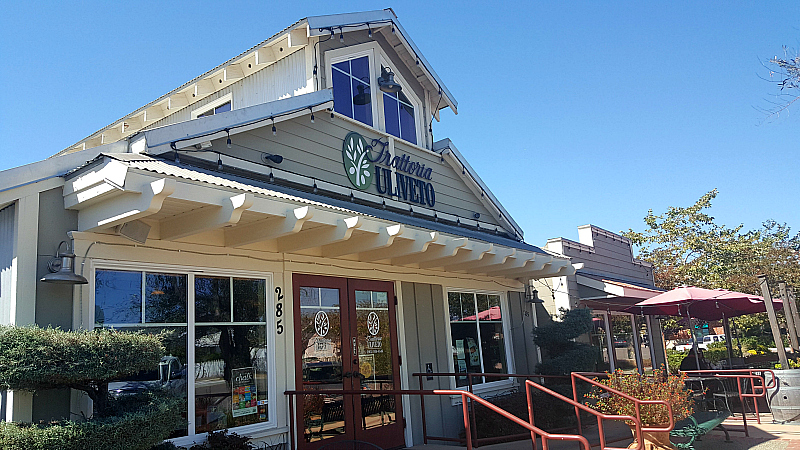 Old Orcutt is a charming unincorporated community south of Santa Maria. It's a convenient stop for travelers as there is easy access from the 101 or California Highway 1. It has a welcoming small town feel and an Italian fine dining restaurant called Trattoria Uliveto.
I stopped in for a late lunch. It would also be a good choice dinner and could be a nice venue for a birthday, anniversary or other celebratory meal. The restaurant has an authentic Italian menu that makes good use of local produce and features many of the wines that the Santa Maria Valley is known for.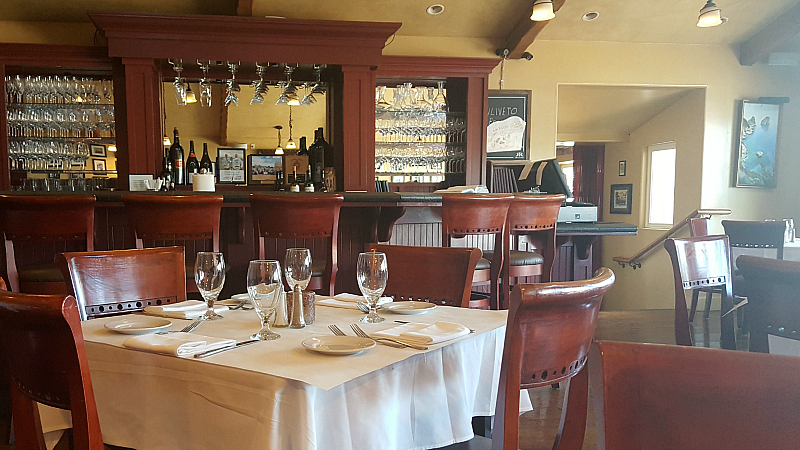 I was happy to see that there were plenty of vegetarian choices for me on the menu. The Ravioli di Spinaci (spinach ravioli) and Ravioli di Zucca (pumpkin ravioli) with a butter sage sauce both sounded good, so I asked the server which one he'd recommend. He offered to serve me a combination, so that I could try them both. They were excellent! The spinach were my favorite, but I'd be happy to have either or both of these again.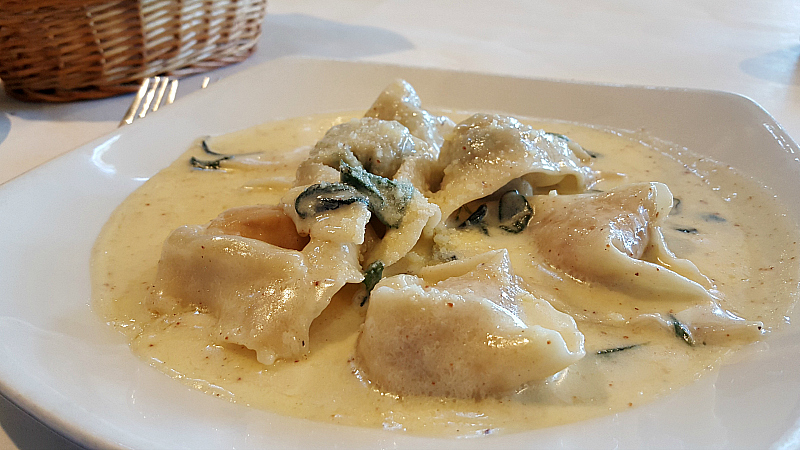 The dessert menu looked great, but after having rustic bread dipped in olive oil and balsamic vinegar along with the ravioli I couldn't. Next time I visit, I'll need to save room for tiramisu or panacotta.
Food and service were good. The restaurant wasn't crowded for a late lunch, but I'd recommend reservations for dinner and other peak times.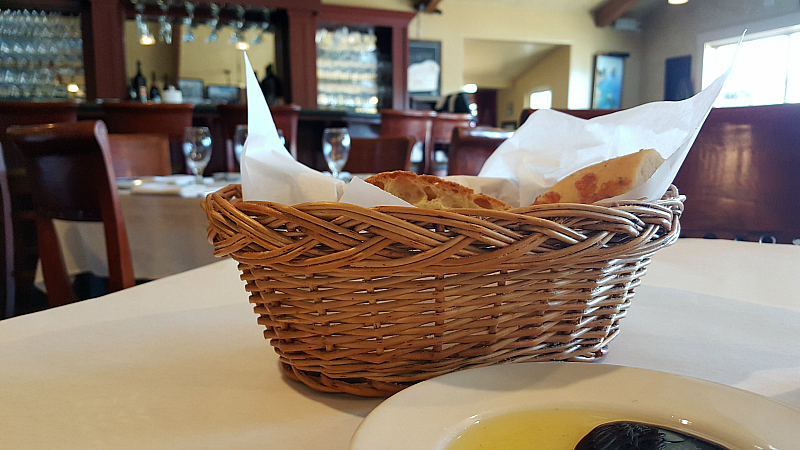 Trattoria Uliveto
285 Broadway Street
Old Orcutt, CA 93455