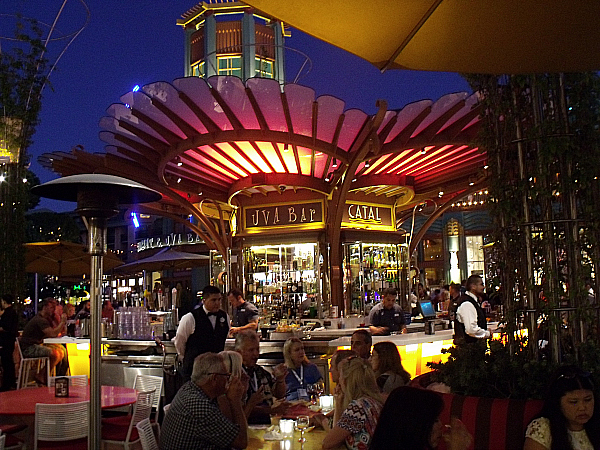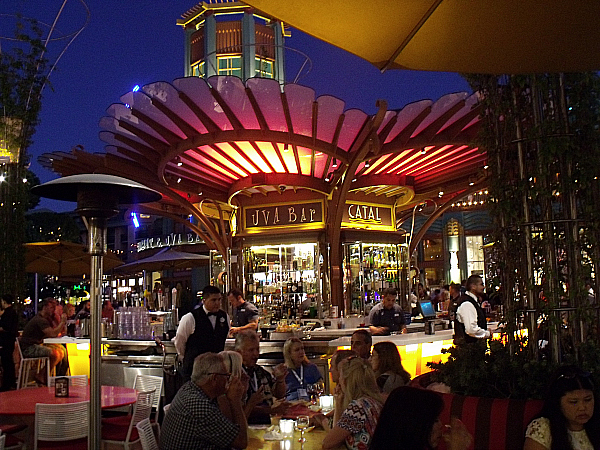 Taste of Downtown Disney
Each Summer the Taste of Downtown Disney allows guests to experience the Downtown Disney District in a fun way while helping to raise funds for CHOC.
For those who are not familiar, CHOC is the Children's Hospital of Orange County. This was my first time to attend, but they've been doing this for 7 years.
Proceeds benefit CHOC Walk in the Park which is coming up on October 12th. The non-profit hospital provides medial care and support for children "no matter what their family's financial capacity."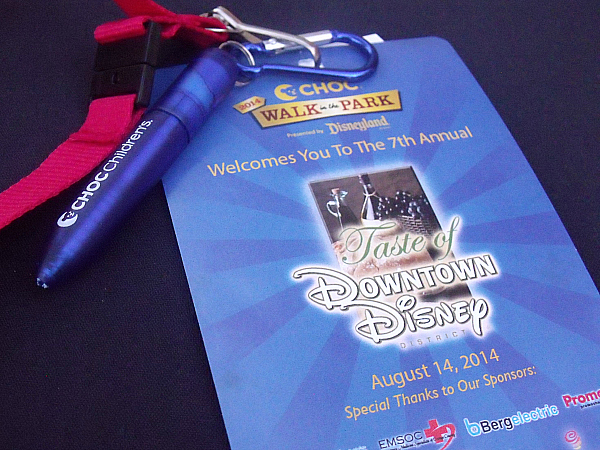 Access Badge
I have been to Downtown Disney more times than I can count. The atmosphere is fun and there are lots of great choices for meals, snacks and desserts. This event still felt like a totally new experience for me.
The event was organized well and despite the crowd was run very smoothly. We were assigned color coded groups for the evening.
Each group had a different schedule as we moved from stop to stop where we ate, drank and were sometimes entertained. I hardly realized just how many people were participating until the very end. Well done!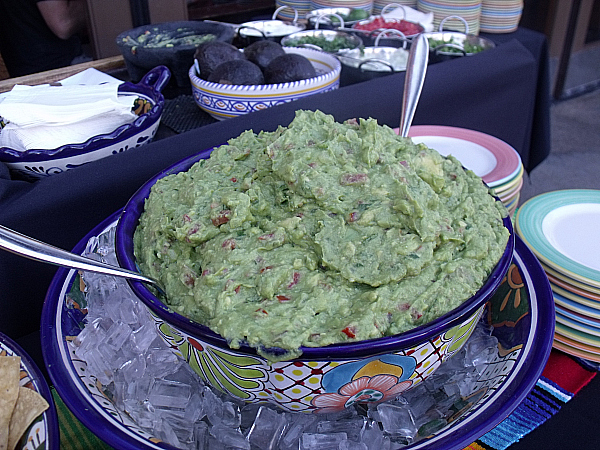 Tasty Guacamole
I had been to several of the restaurants before – Tortilla Joe's, House of Blues and Ralph Brennan's Jazz Kitchen.
I loved the guacamole at Tortilla Joe's and others had pot pies made with alligator at Ralph Brennan's.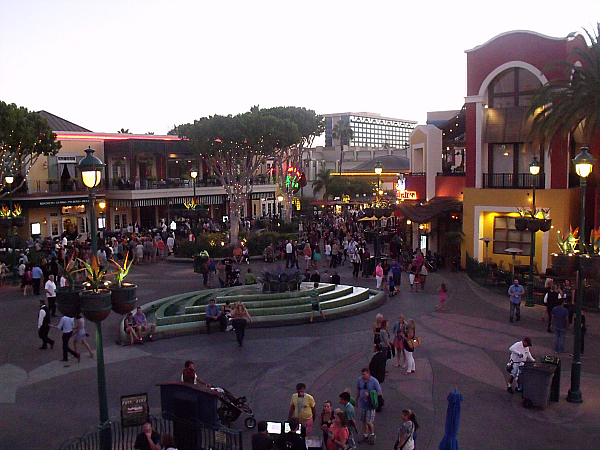 Sandwiches from La Brea Bakery were served at the Wonderland Gallery and we enjoyed at live performance from Art Attack.
The artist appeared to just fling paint onto a canvas while he danced, but it evolved into a beautiful painting that was later auctioned off to support CHOC.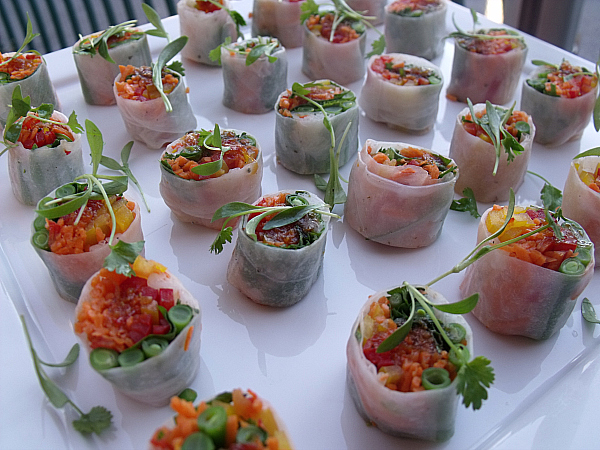 Spring Rolls
My favorite food of the evening was at Catal's Uva Bar. It was my first time there and I loved it.
There were several vegetarian dishes served including spring rolls, hummus and baba ganoush. I will definitely be going back to Catal and plan to try out both the restaurant and outdoor bar.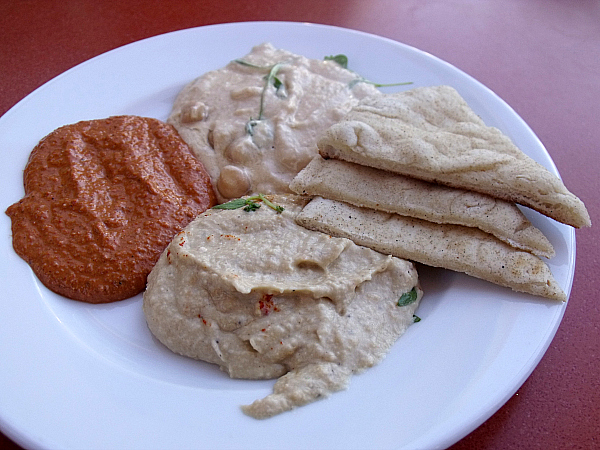 Naples and ESPN Zone were two other new to me stops on the tour.
I was too full to eat more by the time we got to both of those, but ESPN Zone brought out carrot cake that everyone was raving about. Yes, it was deserving of praise.
We all came together at the end to finish the evening off with smoothies from Jamba Juice, pastries from La Brea Bakery and Starbucks coffee and tea. It was there that I ran into many others that I know who were there to support CHOC.
The evening was great and I'd love to go again next year.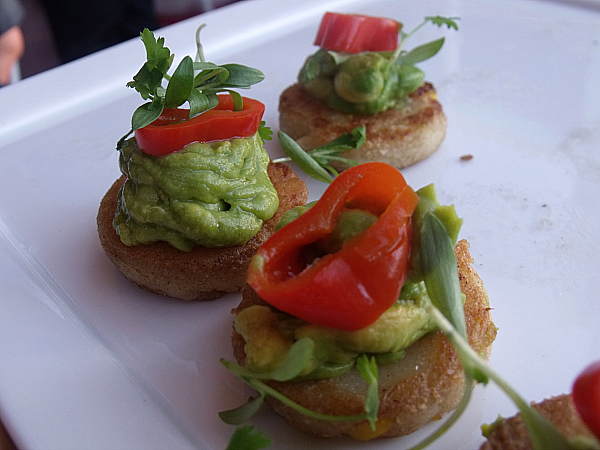 Downtown Disney District Anaheim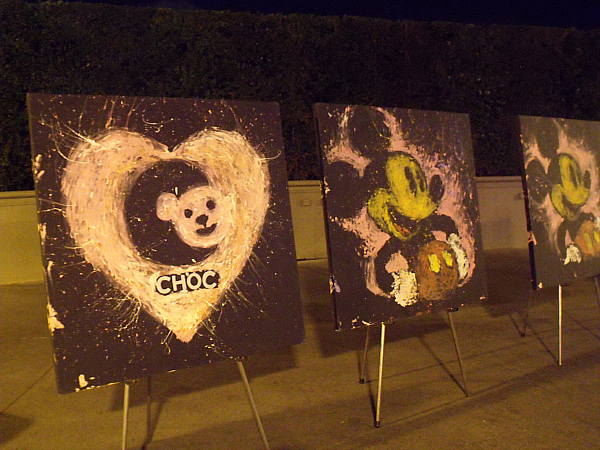 Check out my other Disney articles, so you can get more pixie dusted inspiration. Also, take advantage of these great Disneyland hotel deals.