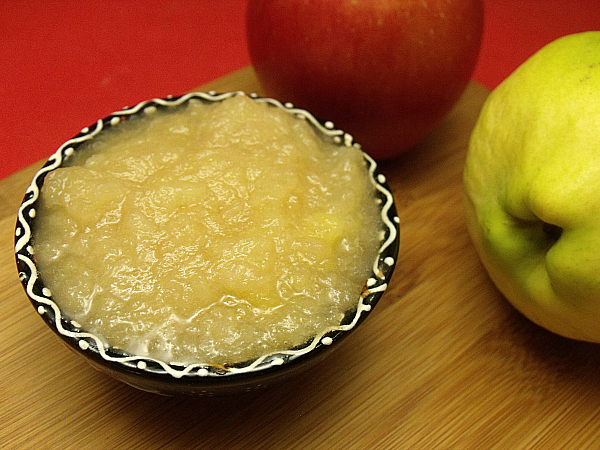 Have you discovered the wonderful flavor of the quince?
The fruit has been cultivated for thousands of years, but often isn't easy to find here in the US.
I'm glad to see that they are making a comeback.
The flavor is similar to an apple, but the texture is very different.
Instead of being crisp and juicy, they are dryer and almost spongy when raw.
You can eat them fresh, but many prefer the more intense flavor they get after being cooked.
It's easy to make this quince and apple combination in a crock pot.
It can be done on the stove, but then you'll need to stir and pay attention, so it doesn't boil over or stick to the pan.
With the slow cooker, I can just put it in and forget about it for awhile.
The recipe can be doubled or tripled, if you are feeding a crowd.
Slow Cooker Quince Applesauce
Ingredients:
3 Quince
3 Apples
1/3 cup Sugar
1 cup Water
Optional:
Cinnamon or Apple Pie Spice
Instructions:
Peel, core and chop the fruit.
Add apple & quince pieces, sugar and water to slow cooker.
Cook on high for approx. 1 1/2 hours until fruit is soft.
Blend with an immersion blender until desired consistency is reached. I prefer mine with some little chunks left in it.
Add spices, if you want.
Can be served warm or cold.
Thank you, Melissa's Produce for the fruit that I used in this recipe.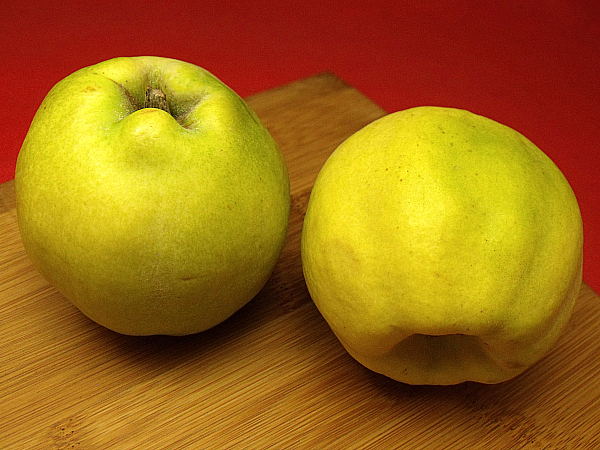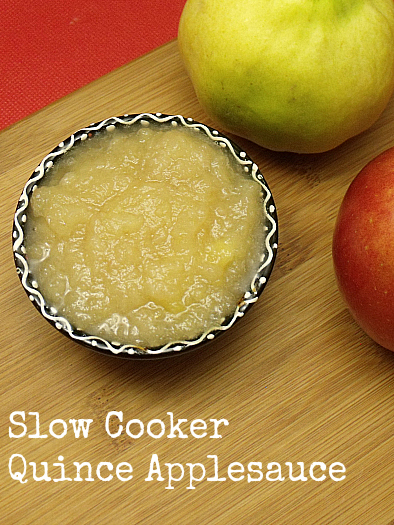 More from Mama Likes To Cook
Check out the rest of my vegetarian recipes, so you can get more great ideas for baking, cooking, blending and juicing.
Apple Recipes
Caramel Apple Recipes
Shopping Tips
For a beautiful assortment of kitchen necessities and food gifts for the whole family, check out the deals at these online stores.
Are you ready to have some delicious fun in the kitchen?