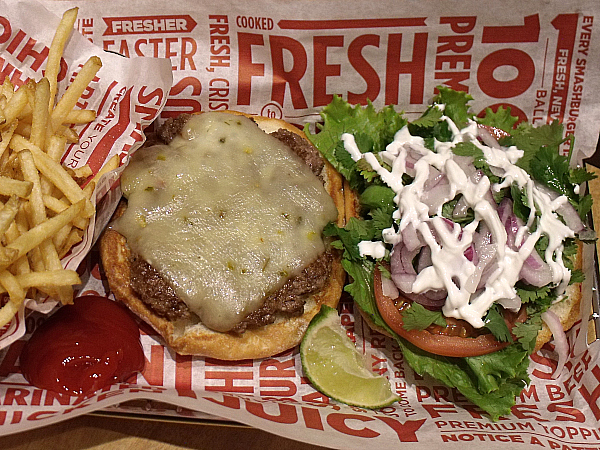 Smashburger has arrived in Irvine!
This is the fourth location to open in Orange County in the last 2 years and I'm excited to see them expanding. Their food and service are excellent and they are a welcome addition to the area.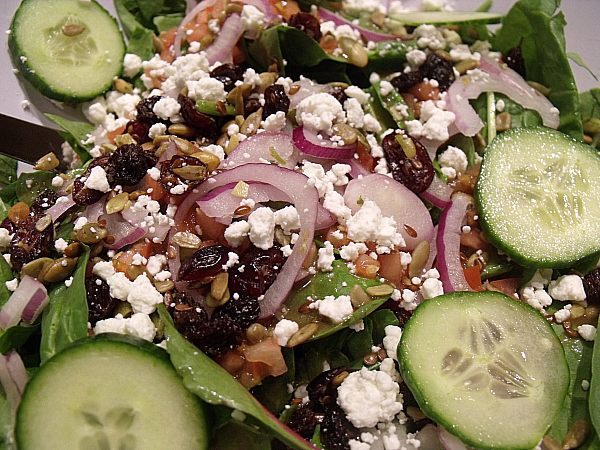 The official opening day of the fast casual restaurant is Thursday, September 18th. I was able to attend a media event earlier this week to try it out before the opening. The staff was obviously well trained and everything went perfectly.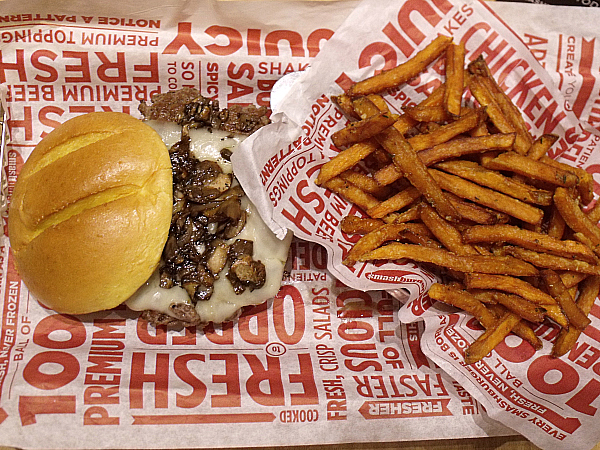 Orders are placed at the counter and then delivered to your table. There's room for up to 60 diners inside and additional tables are outside on the patio. The restaurant has a modern and clean atmosphere.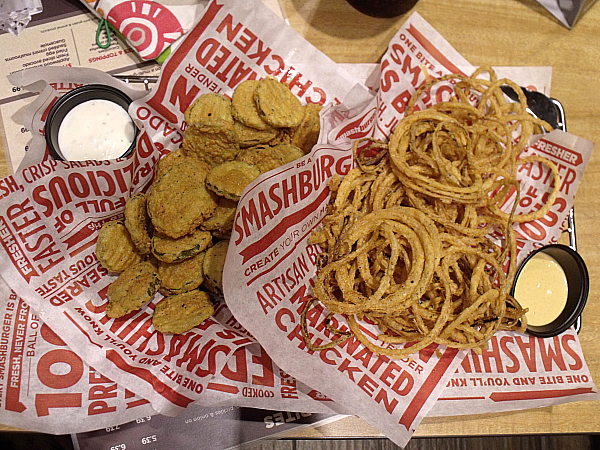 Burgers are smashed on the grill to seer the meat creating a nice layer of caramelization that keeps the juices in. Favorites in my group included the Truffle Mushroom Swiss and a SoCal Burger that you can only get in this area.
They have a vegetarian black bean burger that I've had before. It's delicious, but on this warm day I was in the mood for salad. The Spinach, Cucumber and Goat Cheese salad is yummy. You can add chicken to it if you'd like, but it's filling as is.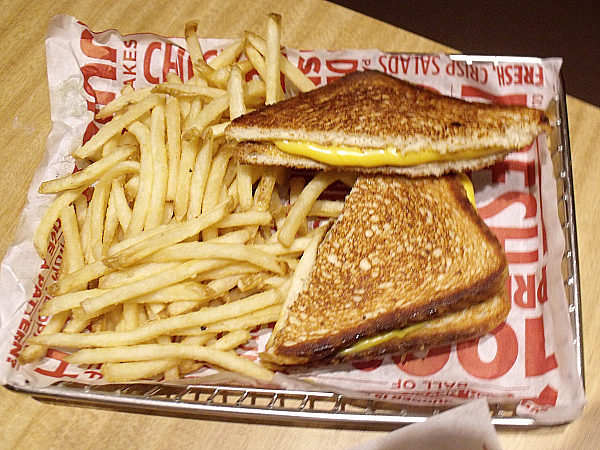 There are a few different kids meals to choose from. They are generously sized and big enough for your bigger kids.
Sides are a must at Smashburger, just because they taste so good. I'd recommend getting some to share, if you don't think you can eat a whole one with your meal. There are Fried Pickles, Haystack Onions, Smashfries, Sweet Potato Fries and Veggie Frites.
Welcome to Irvine, Smashburger! I predict the restaurant will be a success!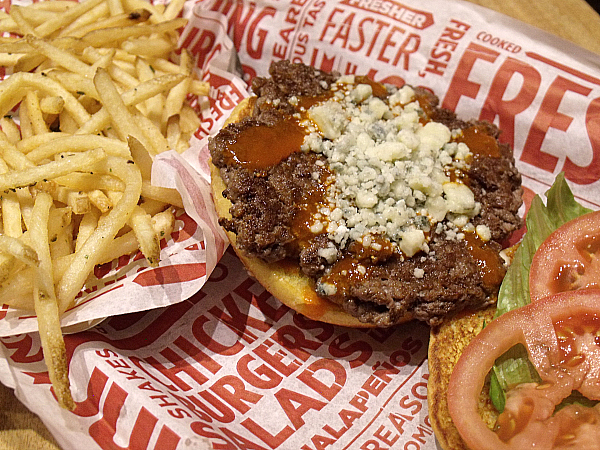 Smashburger
Westpark Plaza
3831 Alton Parkway
Irvine, California