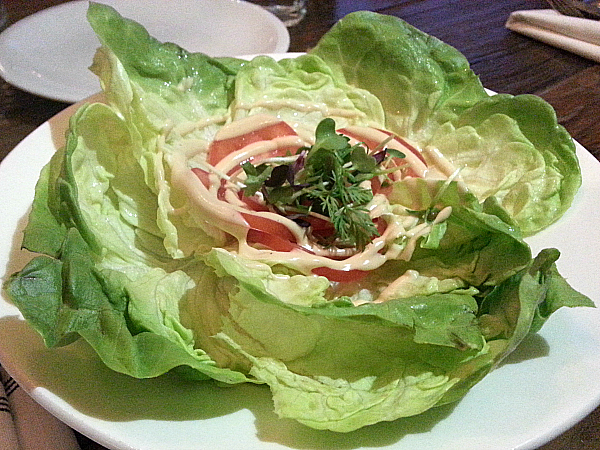 Clementine is a restaurant and more!
They have a full menu that includes a fresh pasta bar and pastries. There is also a bar and a marketplace with linens, kitchen goods and home decor – all with a Mediterranean feel. The night I was there, an old Errol Flynn movie was playing on a large screen.
It's located in Palm Desert, near the intersection of Palm Canyon Drive (Highway 111) and Pines to Palms (Highway 74).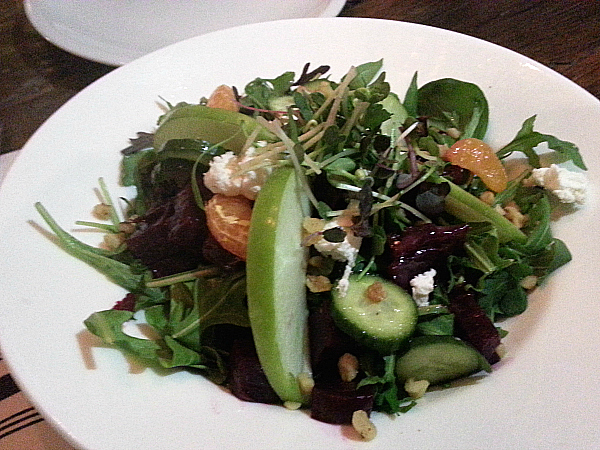 As is often the case, I had a hard time deciding from all of the delicious sounding foods on the menu. I ended up sharing a few items with friends, which ended up being a great choice.
The salads were artfully plated and delicious. The Butter Lettuce Salad was pretty, but my favorite was the Roasted Beet Salad with green apple, goat cheese and walnuts.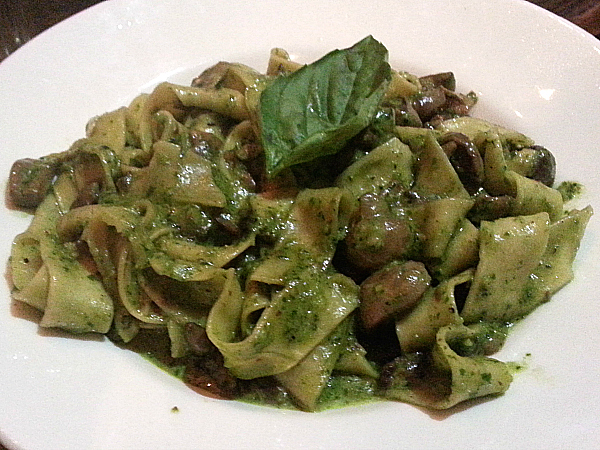 The fresh pasta was wonderful – excellent texture and taste. I opted for a pesto with mushrooms that was full of flavor.
You'll want to make sure you save some room for dessert or plan to purchase some beautiful pastries to take home with you.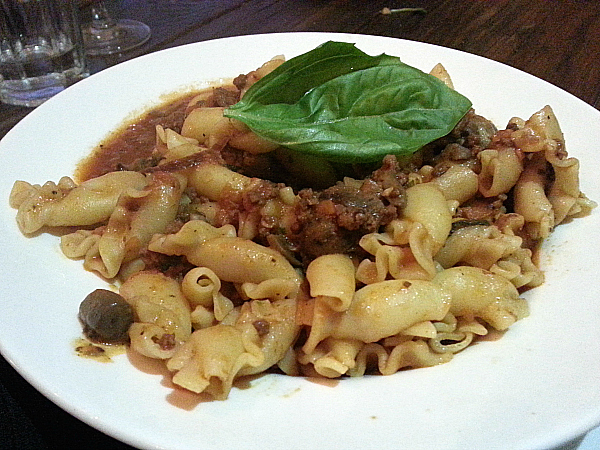 Clementine Gourmet Marketplace and Cafe
Palms to Pines West Shopping Center
72990 El Paseo #3
Palm Desert, California 92260
(760) 834-8814