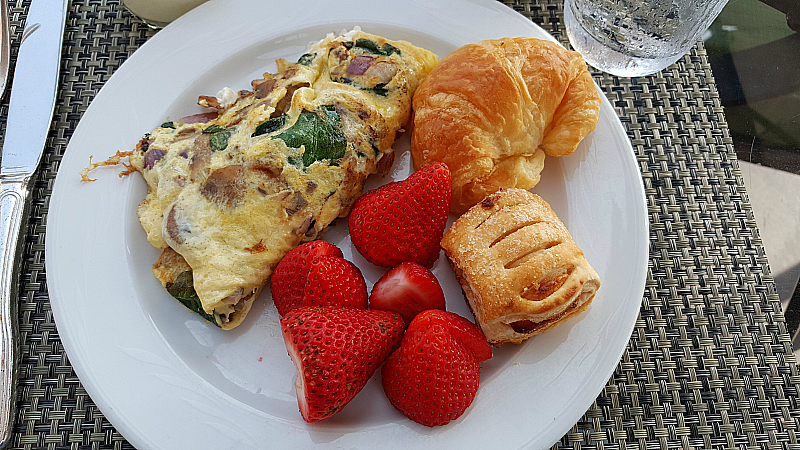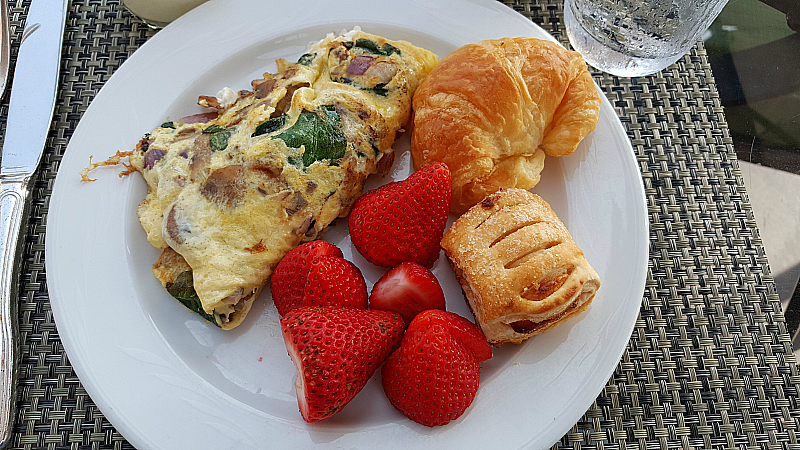 The Coronado Island Marriott Breakfast Buffet
I thoroughly enjoyed the Coronado Island Marriott breakfast buffet, when I stayed at the resort for a getaway vacation.
Whether I'm traveling for business or pleasure, it's nice to be able to enjoy a breakfast buffet without leaving my hotel.
Current is located on the main level of the Marriott Coronado Island Resort & Spa.
There are indoor and outdoor tables.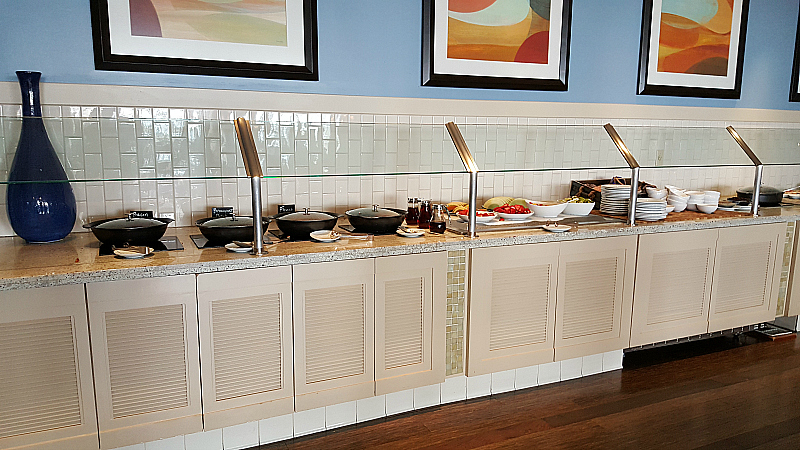 Of course, I couldn't pass up the fresh air and gorgeous scenery, so I chose to sit outside.
I had a view of the pool and the San Diego Bay.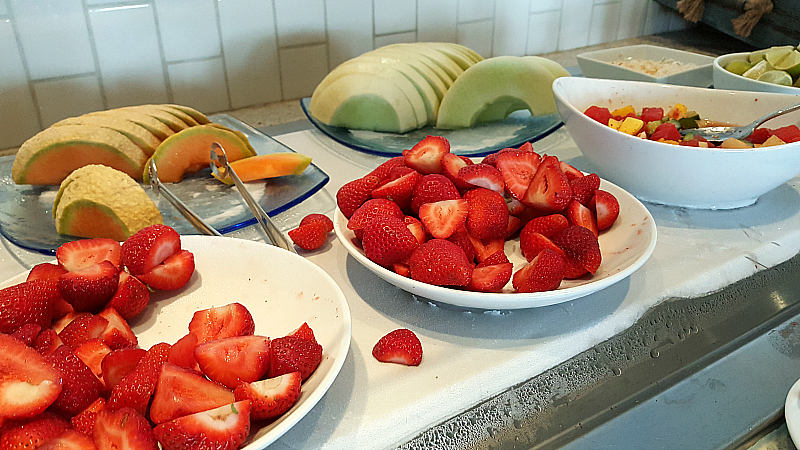 In the morning, they have an a la carte menu and two options for the buffet, a continental breakfast or full breakfast that includes made to order hot dishes.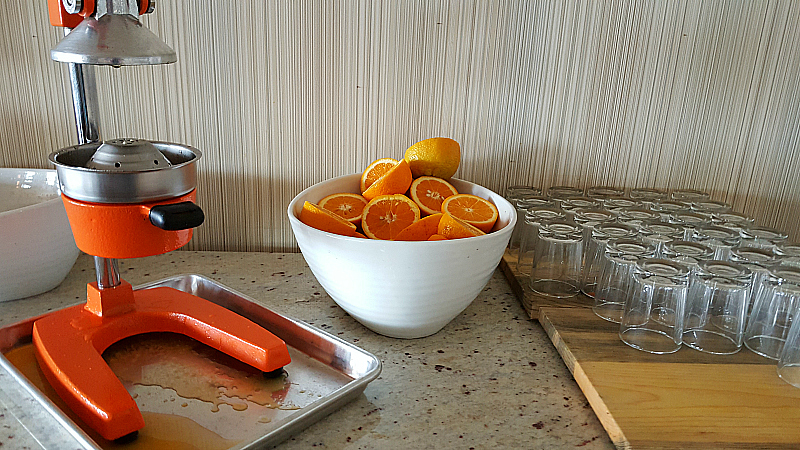 I chose the full breakfast, so that I could order a spinach, mushroom and goat cheese omelette.
It was delicious!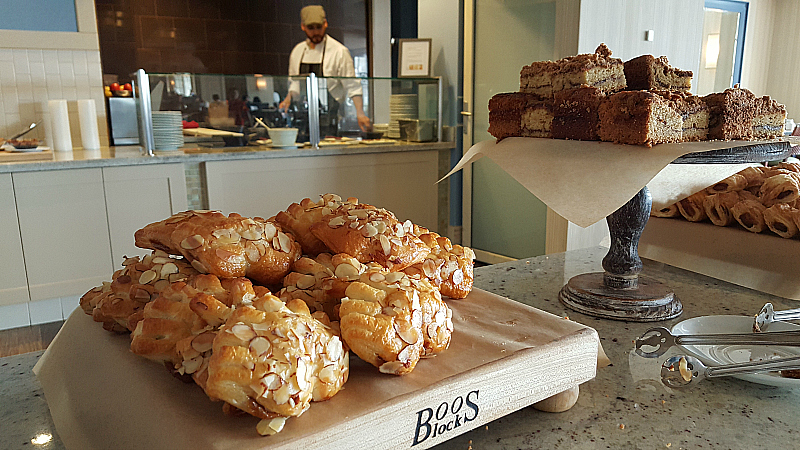 Other food on the buffet included pastries and baked goods, fresh fruit, lox, bagels, toast, cereal, potatoes, breakfast meats and yogurt parfaits.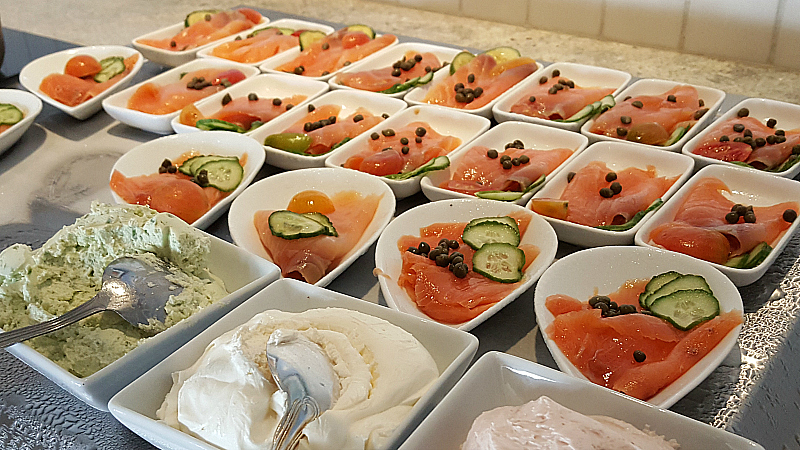 Coffee is included and you can make your own fresh squeezed orange juice.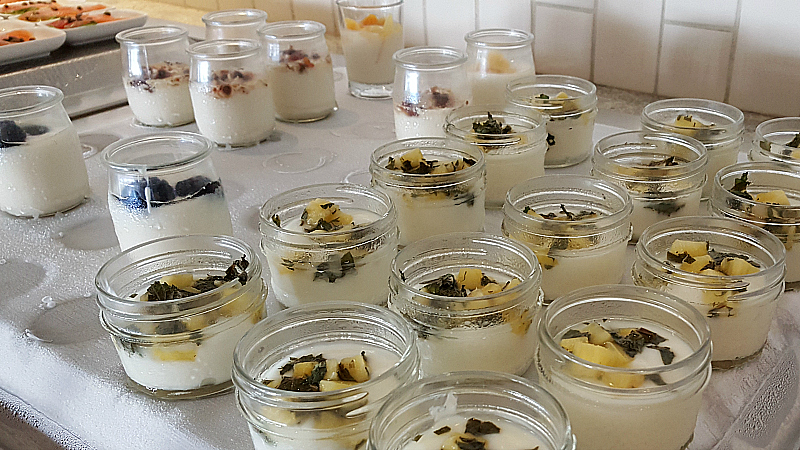 I love to have a leisurely breakfast and lots of coffee on the weekend.
Current was a lovely spot to do exactly that!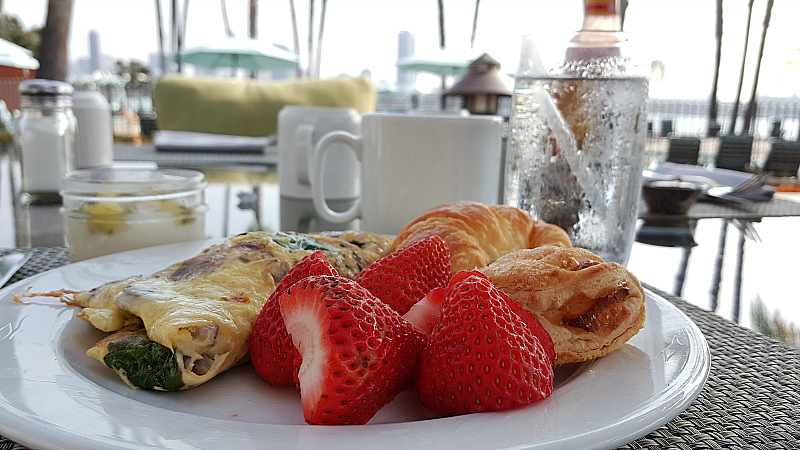 Coronado Island Resort & Spa
2000 2nd Street
Coronado, CA 92118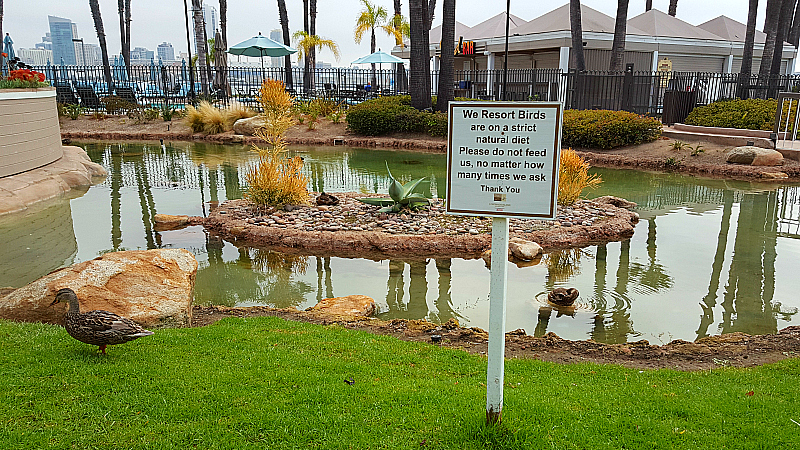 Check out my other food travel articles, so you can plan your next adventure.
Then, take advantage of these San Diego hotel deals and California vacation deals, so you can save money and have a great time.