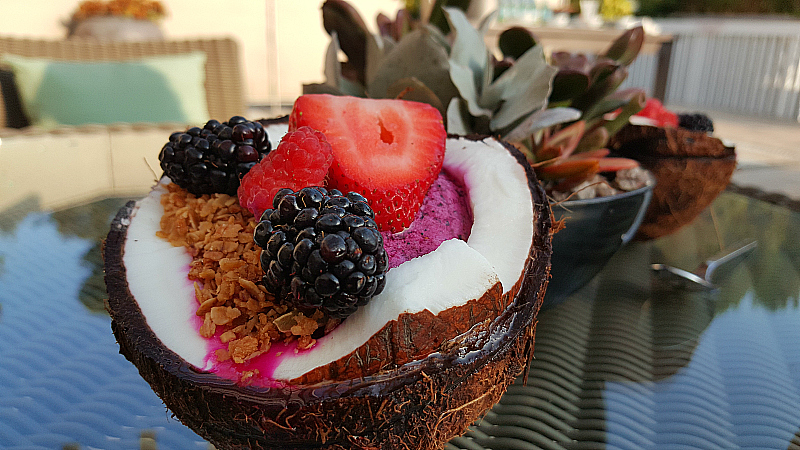 Don't you love a good spa day?
The Spa at Coronado Island recently opened a new facility at the Marriott. In addition to spa services, the Spa Cafe offers healthy eats and drinks to enjoy in a relaxing environment. I stayed at the resort for several days and enjoyed both breakfast and lunch at the cafe.
For breakfast, I had a coconut pitaya bowl. It's a dragon fruit smoothie bowl made with coconut water and served inside a coconut. Mine was topped with fresh berries and house made granola.
The Spa Cafe has customizable Wellness Bento Boxes that are fun and delicious. You can choose from gourmet proteins, sandwiches and side dishes. It was so nice to have a healthy meal made with fresh vegetables before I went inside for a massage!
The outdoor spa garden is a beautiful spot to relax and refuel. There are tables and lounge chairs with views of a tranquil pond and waterfall.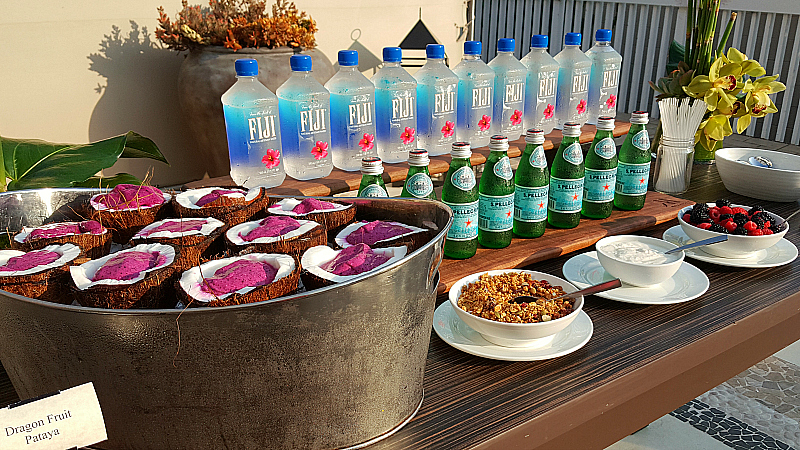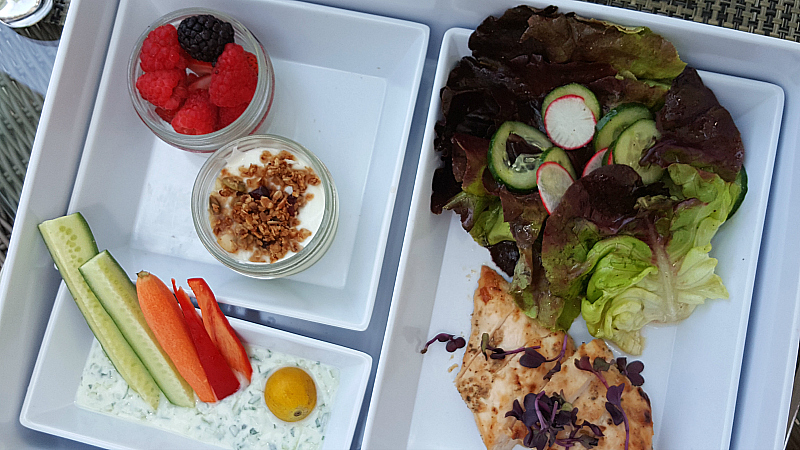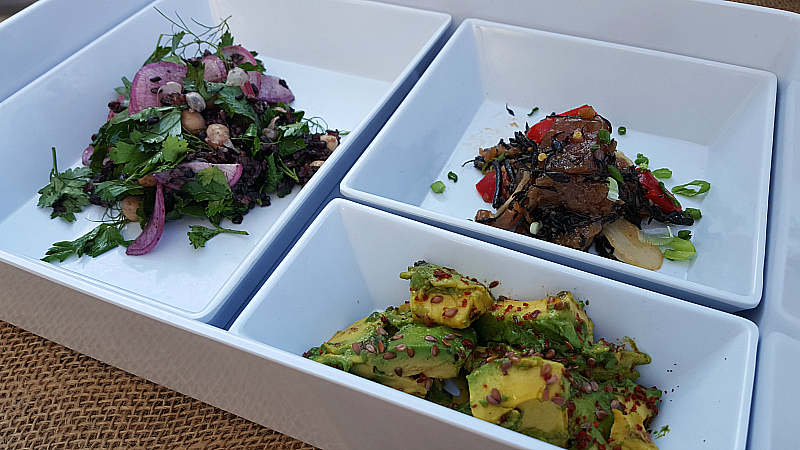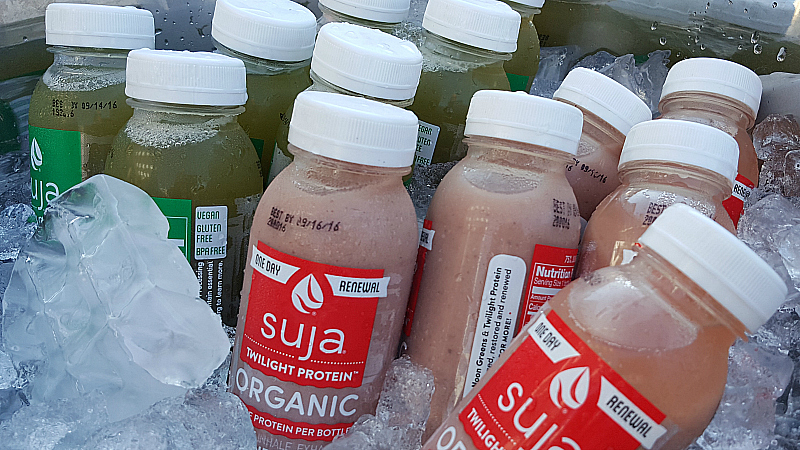 Marriott Coronado Island Resort & Spa
2000 2nd Street
Coronado, CA 92118