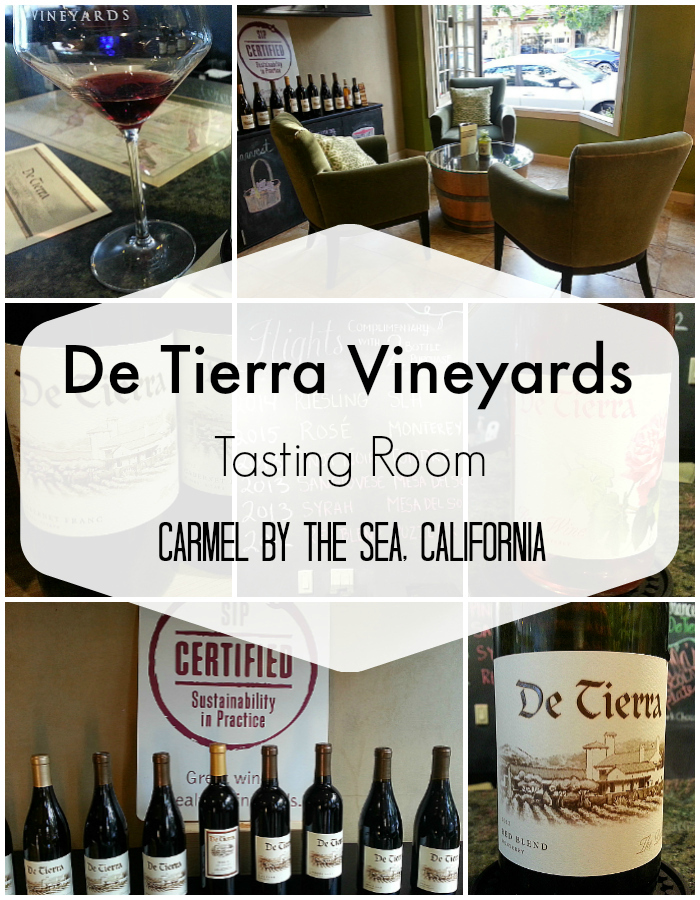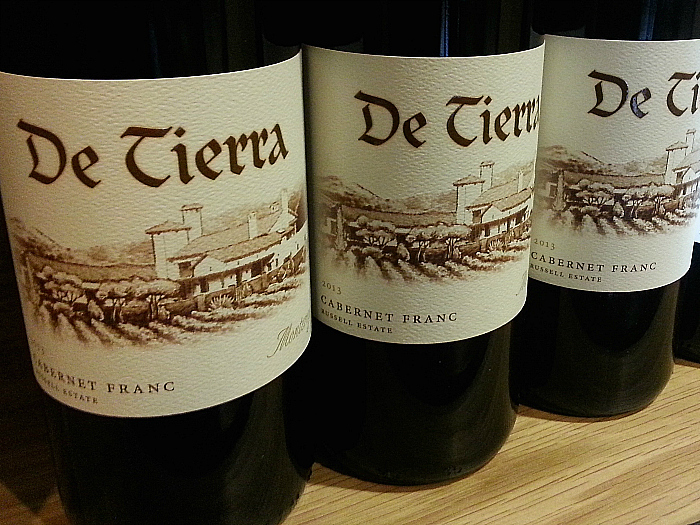 De Tierra Vineyards Tasting Room
When traveling, it's always great to experience local wine and culture. De Tierra Vineyards produces their wine in Monterey County, California.
They have their own land and also partner with other area land owners to produce a variety of grapes.
The tasting room is located in beautiful Carmel by The Sea and was a short walk from the Hofsas House hotel where I was staying.
The De Tierra Winery is family owned. They are certified sustainable and the winery is vegan and solar powered. All of their grapes are harvested by hand.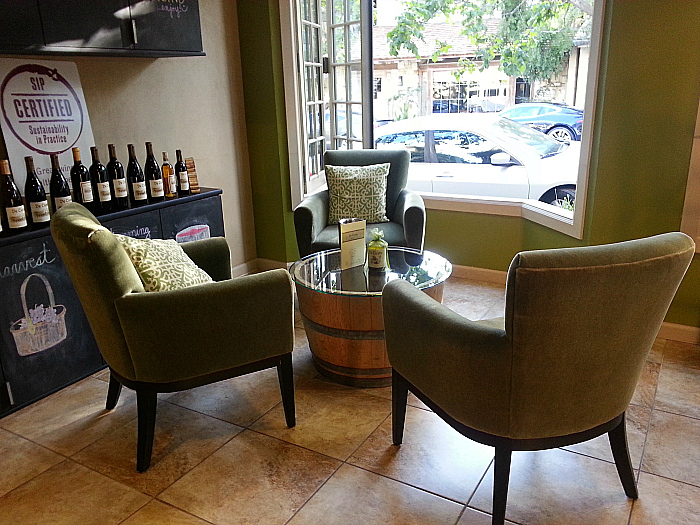 The tasting room has seats at the bar and a few wine barrel tables.
I usually like to sit at the bar, so that I can ask lots of questions and learn about the wine and the people who produce it.
They offer cheese and chocolate boards to complement the wine that is sold in flights or by the glass.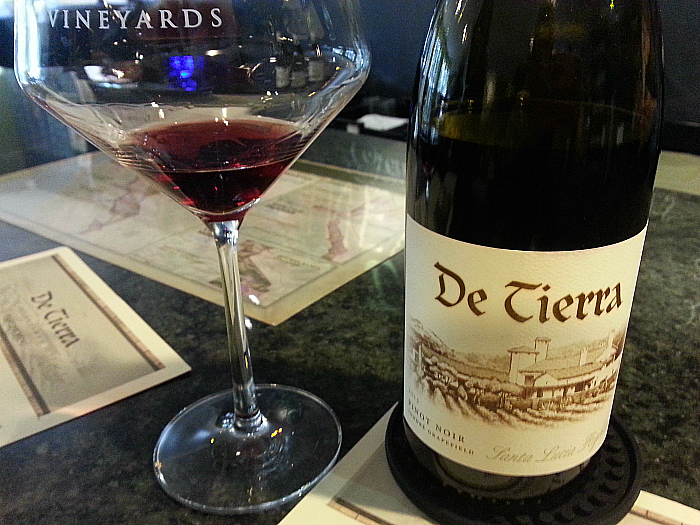 Pinot Noir
With each wine tasting that I do, I'm reminded that I don't have a set type of wine that I prefer. Sometimes I prefer white and sometimes I prefer red.
Our server arranged our flight starting with the lighter wines and moving along to stronger ones.
I thought the light and bright 2015 Rose would be my favorite and almost stopped there, since it was good. However, I'm glad I continued sampling.
My favorite ended up being the Puzzler Red Blend 2012 – "Smoky fig, abundant cinnamon and notes of red fruits and warm toffee."
I like all of these flavors, but wasn't sure I wanted them in my wine. However, it was wonderful!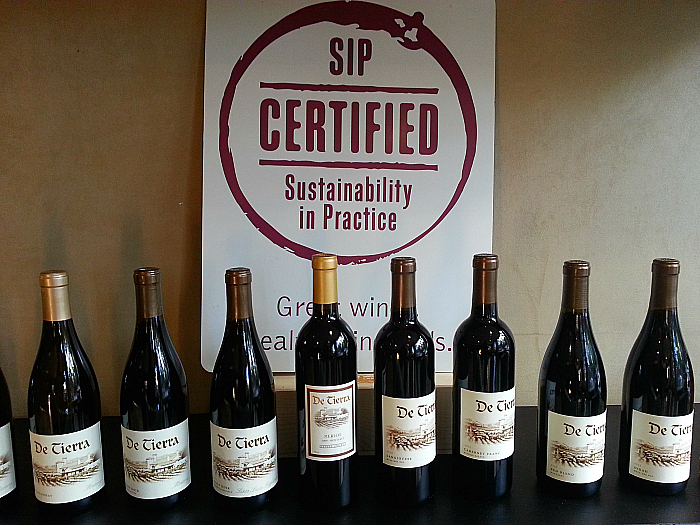 Check out the California Wine Club to try out small batch wines at home, when you are not out touring vineyards and wine tasting rooms! This is a great way to discover new favorites and save money.
Another great option is to order adult beverages from Saucey to be delivered to you, when you are traveling. They have a fantastic selection.
De Tierra Tasting Room
Mission & 5th
Carmel-by-the-Sea, California 93921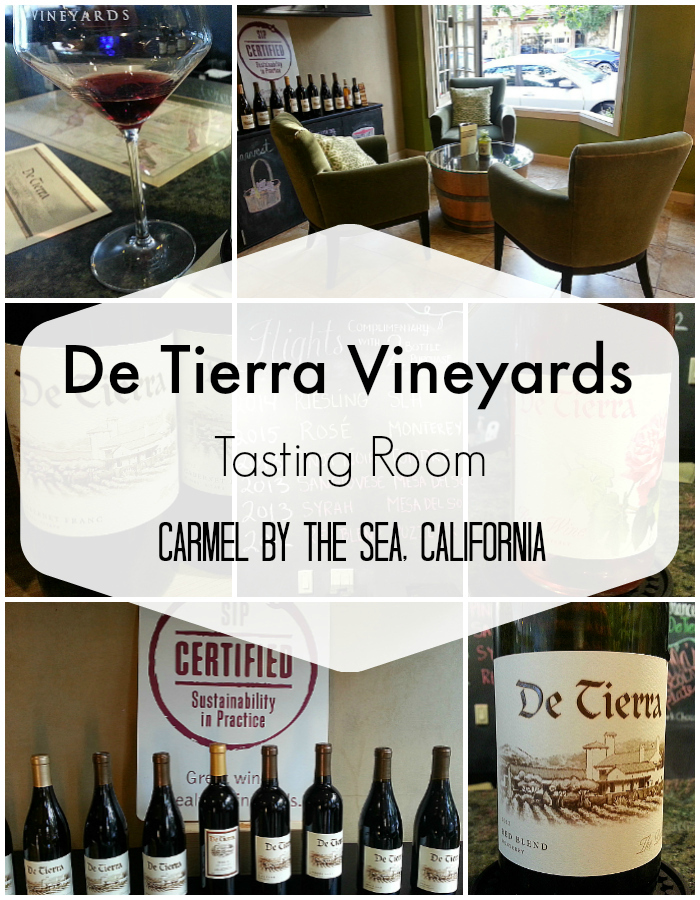 Check out my other food travel articles, so you can plan your next adventure.
Then, take advantage of these great Monterey County hotel deals.