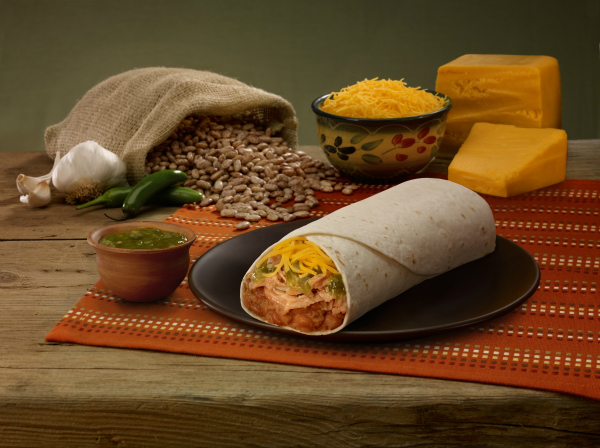 That doesn't look like fast food, does it?
Del Taco prides themselves on using fresh ingredients and beans with no-lard. This is fast food that is ready quickly and reasonably priced, but it stands out as being different than other fast food choices.
For a limited time, they have a new menu featuring shredded pork carnitas. The carnitas are made in small batches. The pork is slow braised and simmered in kettles, which is similar to the way it would be prepared in traditional Mexican kitchens.
You can choose from old favorites and some new menu items:
Carnitas Combo Burrito (as shown)

Carnitas Taco al Carbon
Carnitas Loaded Fries
Macho Carnitas Burrito
Primo Carnitas Burrito
Carnitas Macho Nachos
CONNECT – You can like Del Taco on Facebook and follow them on Twitter.
FREE COUPON – Currently, Dell Taco has several free food coupons on available on their Facebook page. You can choose a free Carnitas Taco al Carbon with beverage purchase or another offer.