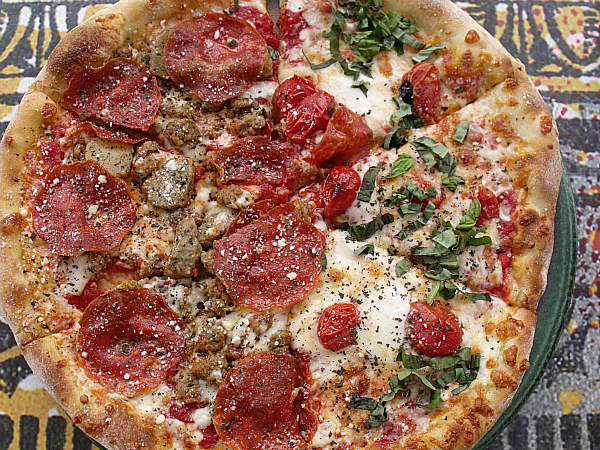 SPIN! Neapolitan Pizza restaurants have been serving up food in the Kansas City area since 2005. They are brand new to Orange County.
SPIN! Pizza
Stadium Promenade
1623 West Katella
Orange, California 92867
714-633-7746
11am-9pm Sunday-Thursday
11am-10pm Friday and Saturday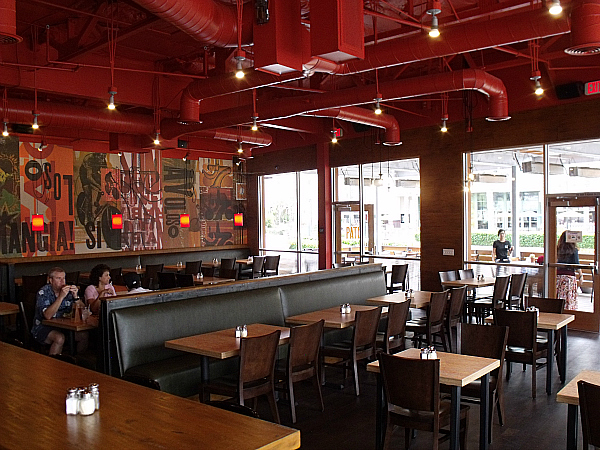 When I first walked in, I was greeted by friendly and knowledgable staff. I always ask lots of questions and was impressed by the answers. Staff knew technical details about the food and how it's prepared. I also asked things like "Which salad is YOUR favorite?" and "Which vegetarian pizza would YOU recommend?" The had personal opinions based on their love of the food and were able to help me make good choices. It's always good when the staff likes the food!
The kitchen is an open-style, so we could watch the food being prepared in the large stone pizza oven. Orders are taken up front and then servers will deliver them to your table. Inside are tables and a bar area. I chose to eat outside on the patio and it was very nice. It's set back from Katella and faces away from the busy street, so I didn't even notice traffic or cars going by.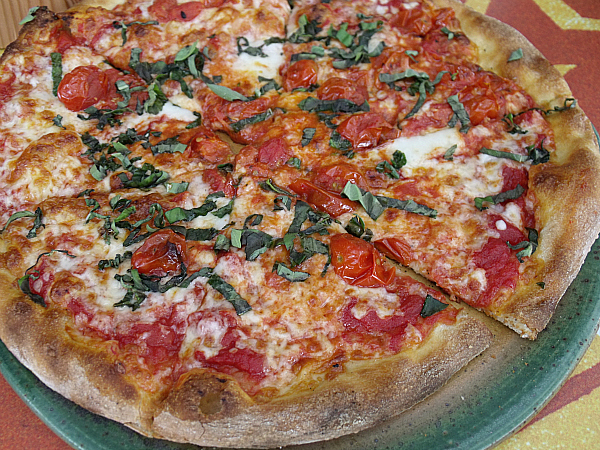 The pizza selection is great. You can choose one of theirs or choose your own toppings. Crusts can be their original, whole wheat or gluten free. I was with a group and got to sample a variety of pizzas. I really enjoyed the Margherita pizza. The meat-eaters in the group were raving about the Tre Carni (3 meat) and BBQ di Pollo and Pineapple that has chicken and is seasoned generously with Lucille's BBQ sauce.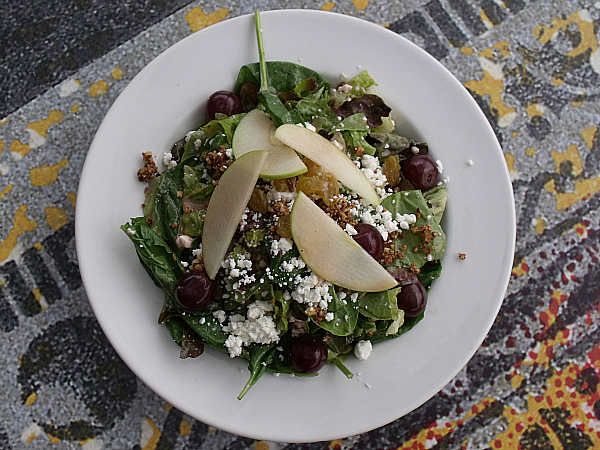 The salad selection is fabulous. The next time I go, I may just order a large salad instead of pizza. Yes, the salads are good enough that I may actually skip pizza at a restaurant known for it's pizza. My favorite salad was the Sonoma – red leaf and spinach with grapes, raisins, apples, goat cheese, chopped glazed pecans, Blood Orange Vinaigrette. It was the perfect combination. The Greek and 8 Color Salads also looked very good.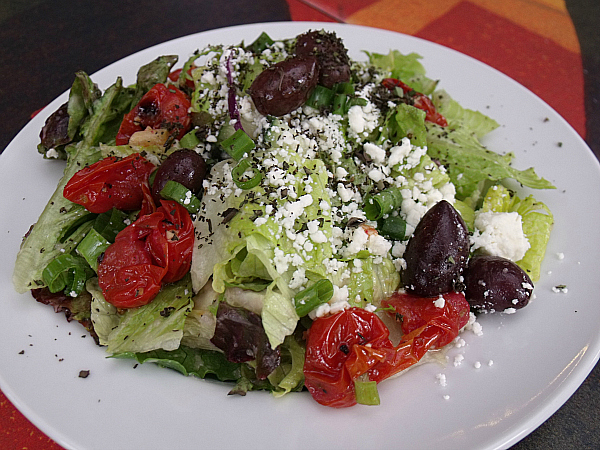 They also serve all-natural gelato that is quite amazing. If you're in the mood for something fruity, the fresh mango is delicious. If you're a chocolate fan, the Chocolate Almond Fudge is rich and tasty.
CONNECT – You can like SPIN! Pizza on Facebook and follow them on Twitter.