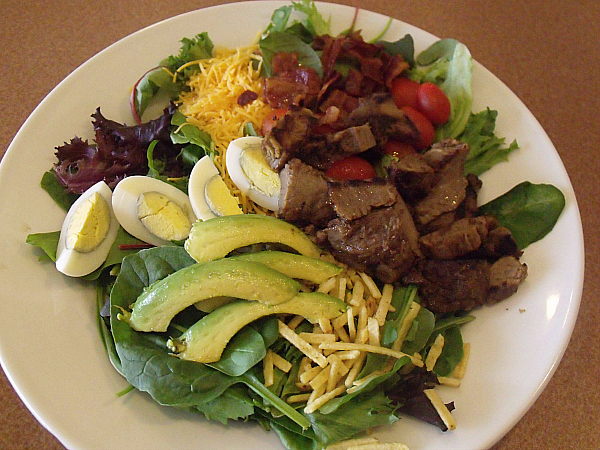 When it comes to a satisfying and filling pancake breakfast, Denny's knows how to do it right. I was pleasantly surprised when I went to Denny's recently. There is a whole lot more to choose from than pancakes.
There are new FitFare menu items, Build Your Own Omelette and substitutions are allowed and encouraged throughout the menu.
The photo above is the Prime Rib Cobb Salad – hard boiled eggs, cheese, avocado, tomatoes and prime rib on top of a tasty assortment of greens.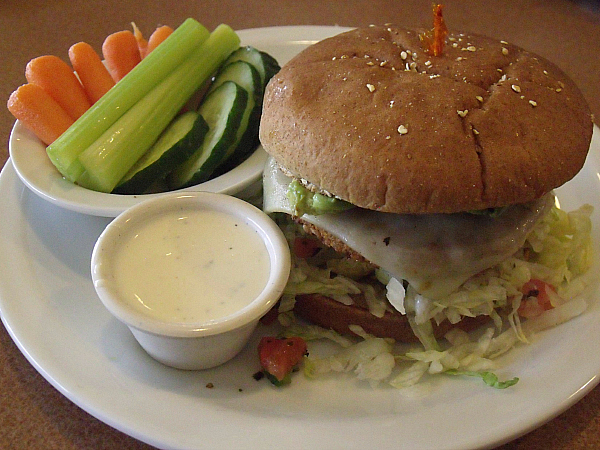 On the menu, this was a Cali Jack Turkey Burger with French fries, but I changed it up to be a better meal for me. I chose a vegetarian patty instead of the meat, changed the bun to whole wheat and swapped out the fries for healthy fresh veggies and a ranch dip. It was delicious and they were happy to make the changes for me.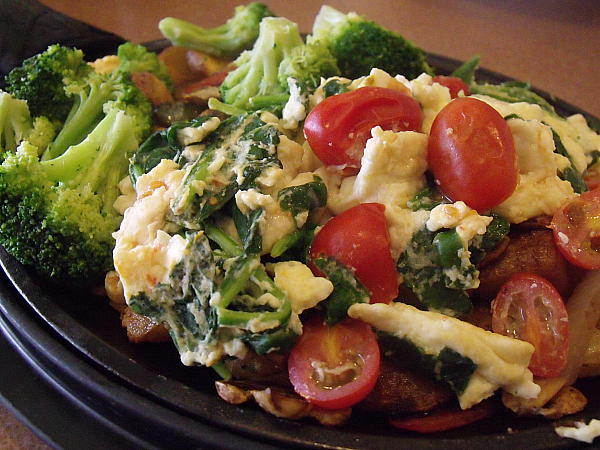 The FitFare Veggie Skillet is huge, filling and delicious. The tomatoes, broccoli and spinach are fresh and full of flavor. Half of this would have been plenty to fill me up.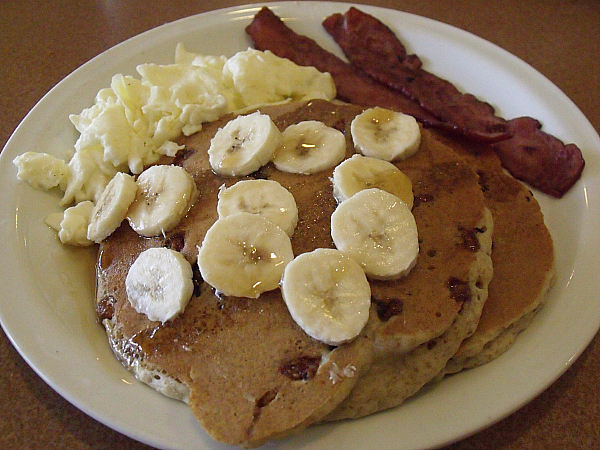 Instead of ordering the usual Grand Slam, I tried this Banana Pecan Pancake Breakfast from the FitFare menu. There are pecans cooked right into the pancakes, bananas on top, scrambled egg whites and turkey bacon. The texture and flavor of the pancakes is great!
The finish to the meal wasn't exactly from the FitFare menu, but this chocolate milk shake was oh so good!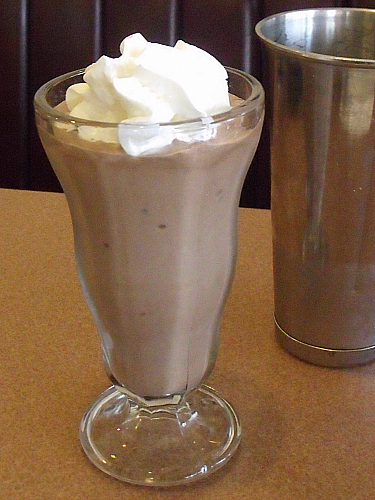 The service was excellent. At first I thought that maybe we were getting special attention, since they knew I was going to be writing about the meal. I paid attention to what was going on throughout the restaurant – at the other tables, the hostess station and the cash register. The service was excellent for everyone, not just us.
Everyone was friendly and helpful. The food and service were superb!
Denny's
23515 El Toro Road
Lake Forest, CA 92630
(949) 458-6000