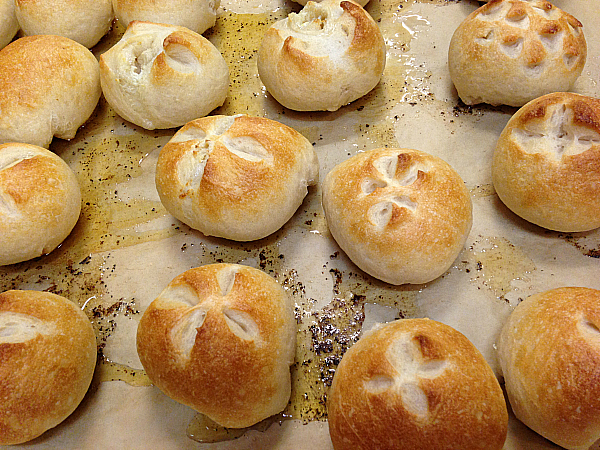 First, thanks to Jill from Popsicle Blog for sharing her pictures with me, since I had a technical oops and lost all of mine from the evening.
I thoroughly enjoy cooking. I love the creativity involved and like being able to add a little of this or a little of that on a whim. I see recipes as inspiration, not as something to be followed precisely. I definitely like eating bread, but wouldn't call myself a baker. With baking, it is crucial that ingredients are measured correctly and instructions are followed and I don't really have experience with that.
When I was offered the opportunity to attend a bread baking class at Le Pain Quotidien, I jumped at the chance to learn something new. They certainly know how to to make good bread, so I (correctly) assumed that this would be an ideal place to learn.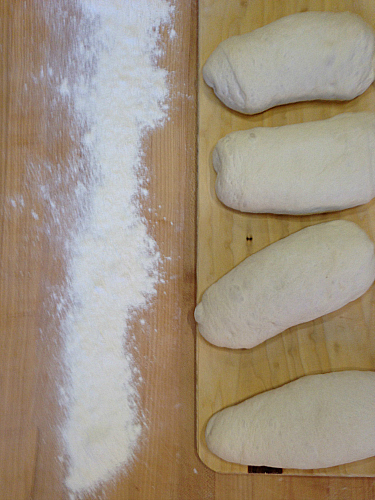 When I arrived, dough was ready and waiting. We were able to get to work right away. The instructor did a fantastic job explaining each step, answering questions and helping us learn good techniques.
First, we made little loaves of bread and filled them with toasted hazelnuts and organic raisins. Then we formed the same dough into rolls, filling some with a chunk of butter and others with pieces of dark chocolate.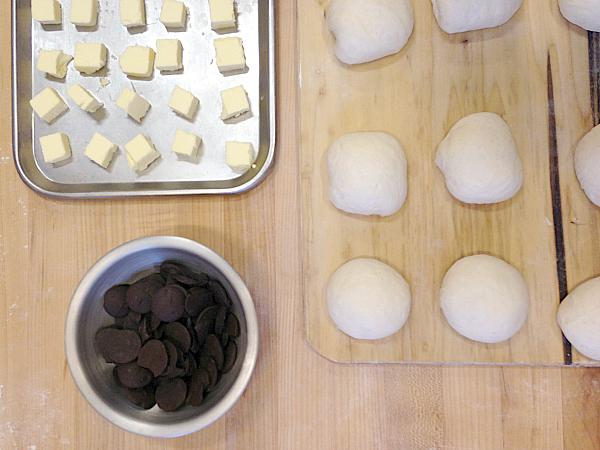 Then we made traditional baguettes making sure that they were kneaded just the right amount.
The bread was stacked on wooden trays and covered to keep it from drying out.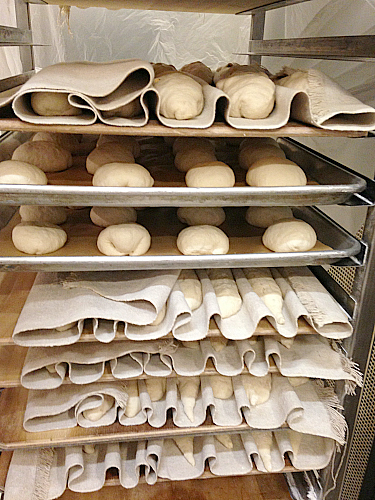 Before putting the dough into the very large bread oven, we had to score it to allow it to breathe and bake evenly. We had fun trying out different patterns on our rolls and we turned some of our baguettes into these beautiful wheat stalks.
When the bread was baking in the oven, we used that time to learn how to make the dough and get it mixed properly. We wrapped that up to take home and we also brought home bags of the bread that we had made. It was delicious!
The class was fun and I learned a lot. I'm now much more confident about baking bread at home!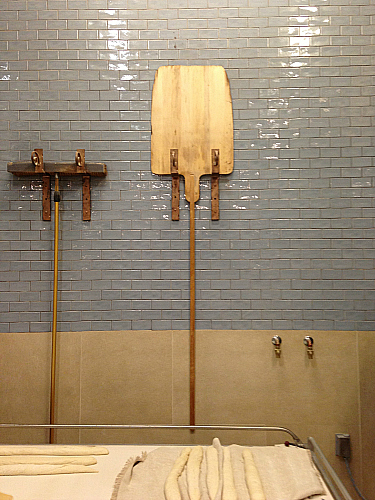 Le Pain Quotidien
#1103 Fashion Island
401 Newport Center Drive
Newport Beach, CA 92660
Phone: 949.287.5592
M – Sat: 8am – 9pm
Sun: 8am – 8pm