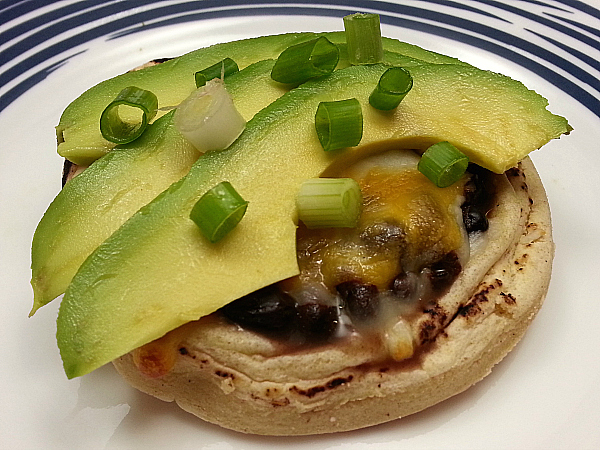 Sometimes I like to relax and take my time cooking. Other times I just need to get something on the table quickly using basic ingredients that I have on hand. These sopes are great for lunch, dinner, an after school snack or when your kids show up with hungry friends.
Vegetarian Sopes
Ingredients:
Sopes
Canned Black Beans or Pinto Beans, drained
Shredded Cheese
Avocado, sliced thin
Green Onions, chopped
Instructions:
Pre-heat oven to 400°
Place sopes on baking sheet. Fill with beans and top with shredded cheese.
Bake 5-7 minutes until cheese is melted.
Top with avocado and green onions.