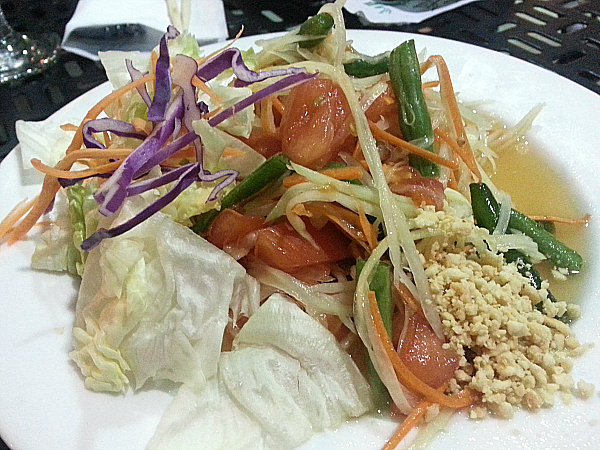 Have you been to Downtown Riverside lately? They've turned the area into a fun destination for shopping, dining and hanging out with friends or family. Whenever I go to shows at the Fox Performing Arts Center, I make sure I leave enough time to wander and grab a bite before the show.
Elephant Thai Cuisine has a nice atmosphere and plenty of tables indoors and out. I was able to get a table quickly on a weeknight and chose to sit outside, since it was a warm evening.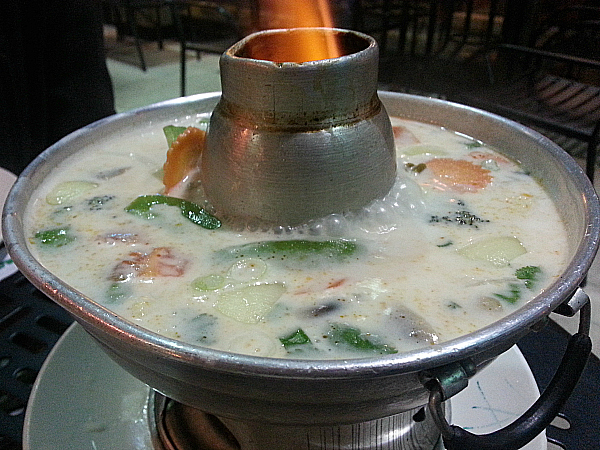 We chose a variety of vegetarian foods to share. Everything was reasonably priced and portions were generous. We had plenty of leftovers to take home.
The Green Papaya Salad with green beans and lime was tart and tangy.
Tom Kha Soup is always a favorite. It's made with coconut milk, lemongrass, veggies and kefir lime leaves. I could have been happy and satisfied with just a bowl of soup, but it was fun to get the large size in a hot pot.
The Pad Thai was full of flavor that complemented the other dishes nicely. We ordered ours with tofu, but it can be ordered with meat if you'd like.
The food and atmosphere were good. We enjoyed our meal at Elephant Thai Cuisine.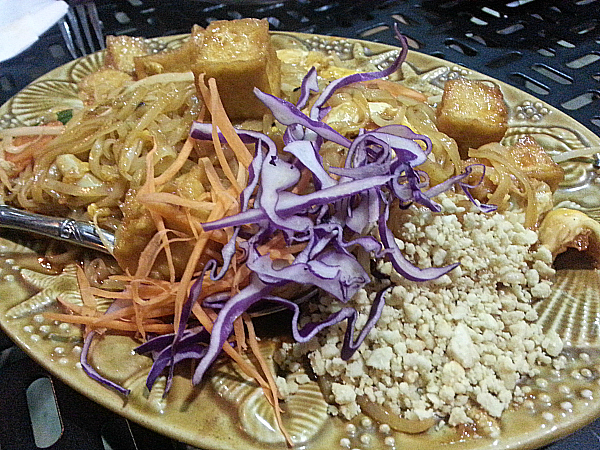 Elephant Thai Cuisine
3720 Mission Inn Avenue
Riverside, California 92501
(951) 682-9300