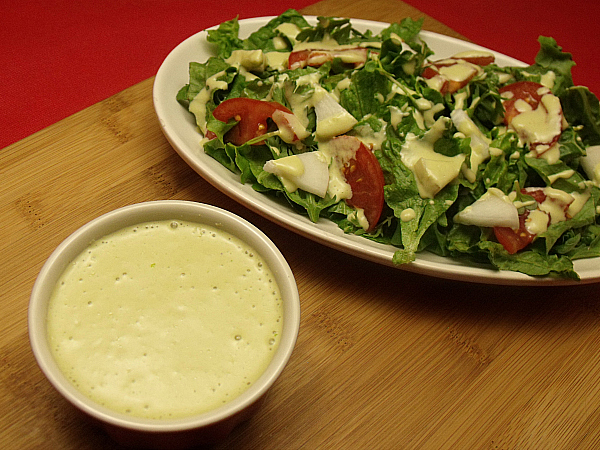 Salads are great as a meal or as a side dish. It's easy to customize them based on what is in season, what you happen to have on hand and what you are in the mood to eat. A good salad dressing can be pricey when you buy it ready made, but homemade dressings are easy on the budget, delicious and can be ready in just a few minutes.
This recipe calls for yellow miso paste. If you prefer a stronger flavor, another variety would be fine.
I use a Vitamix blender to make salad dressing. I believe a food processor would also work, but haven't tried it since I don't own one.
Miso Salad Dressing
Ingredients:
1/2 c Yellow or White Miso Paste

1/2 c Cider Vinegar
1/2 c Olive Oil
1/2 c Water
3 Green Onions
2 t Fresh Ginger
Instructions:
Combine all ingredients in a blender.
Blend briefly until liquified.
Serve immediately or refrigerate to use later.