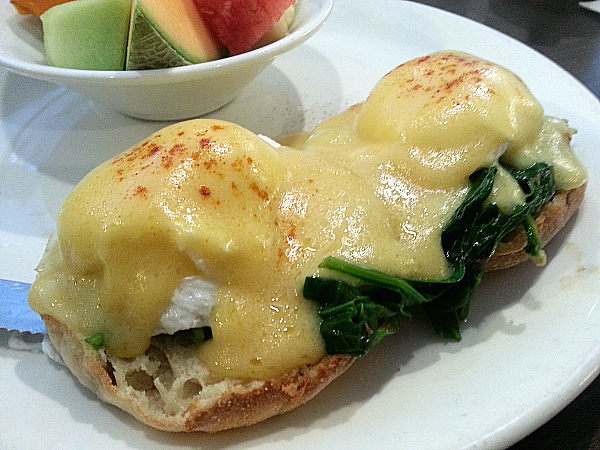 For years now, I have driven by The Broken Yolk Cafe at least a few times each week, but hadn't ever been inside until recently.
The restaurant is only open for breakfast and lunch. The menu is extensive with a wide variety of homestyle comfort food that will appeal to kids, adults and seniors, who can take advantage of their senior specials.
The first thing that caught my eye on the menu was the Eggs Florentine. As I read the menu, I found many other items I'd like to try, but went back to my first choice. It was delicious as was the fresh fruit.
I was there mid morning on a weekday. The restaurant was busy, but there was no wait for a table. Service was good and my coffee and water were refilled promptly.
The Broken Yolk Cafe is a comfortable place for a family meal, dining with a friend or even for eating alone.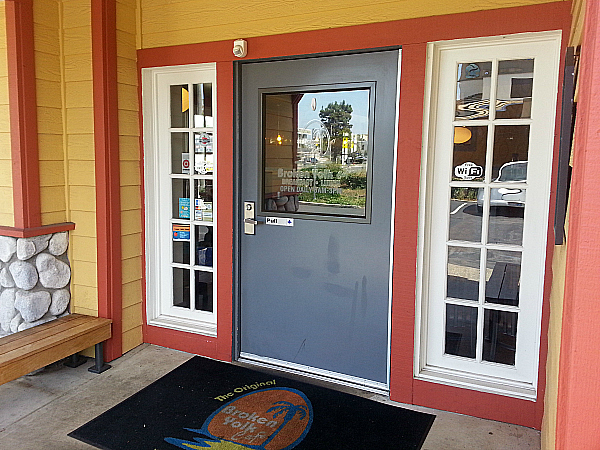 Broken Yolk Cafe
2810 E. Chapman
Orange, California 92869
714-289-9655
6AM to 3PM