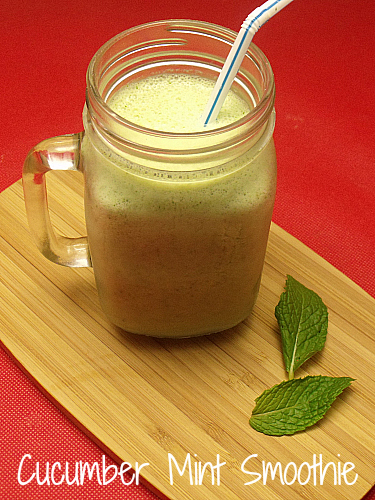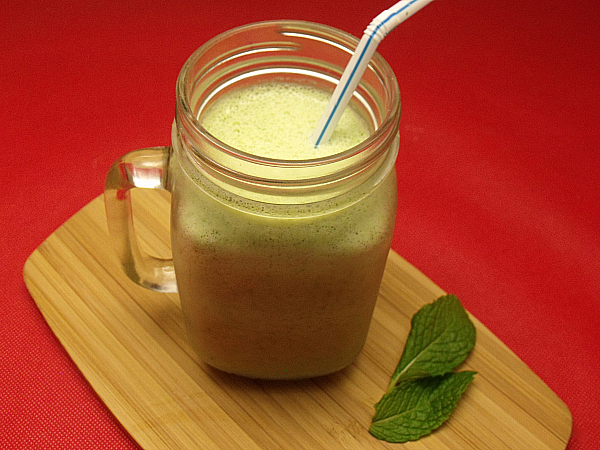 A cucumber mint smoothie is light and refreshing, so it is perfect for an afternoon pick me up. I love making and drinking this smoothie.
The recipe is made with fresh mint leaves and fresh cucumbers, so the taste of those two flavors really shines through.
The Greek Yogurt that is added makes the smoothie creamy, and adds some protein and calcium.
If you prefer an unsweetened smoothie, you may choose to omit the honey in the recipe.
I like to add a little bit of sweetness to mine, especially when I need a little sweet boost in the afternoon.
When you leave the peel on the cucumber, you'll get a little extra nutrition and the smoothie has more of a green color.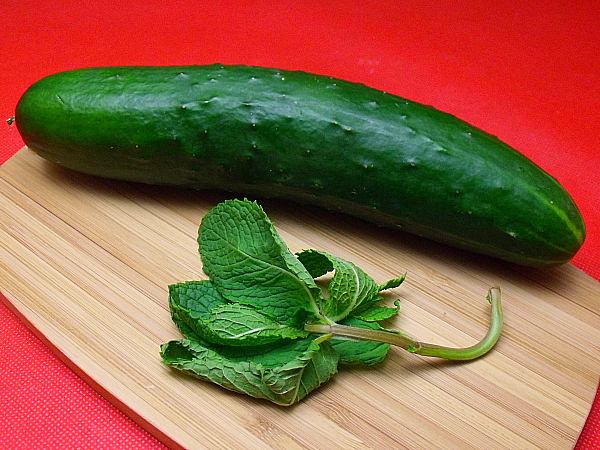 Cucumber Mint Smoothie Recipe
Ingredients:
Cucumber
4 Ice Cubes
2 T Greek Yogurt (plain or vanilla)
10 Mint Leaves
1 t Raw Honey
Instructions:
Cut cucumber into 3-4 pieces. You can peel the chunks or leave them as is.
Place cucumber pieces into blender first and then add other ingredients.
Blend briefly on high until smooth.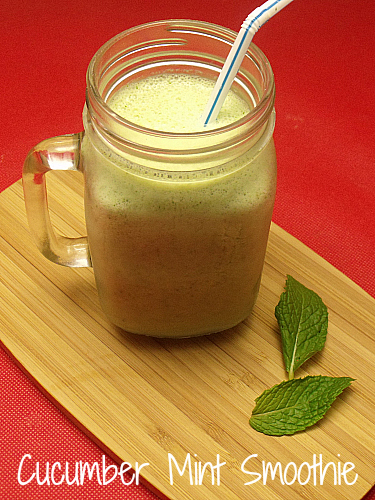 Check out my other vegetarian recipes, so you can get more kitchen inspiration.
Then take a look at my
recipe round ups
, so you can have even more delicious fun in the kitchen!