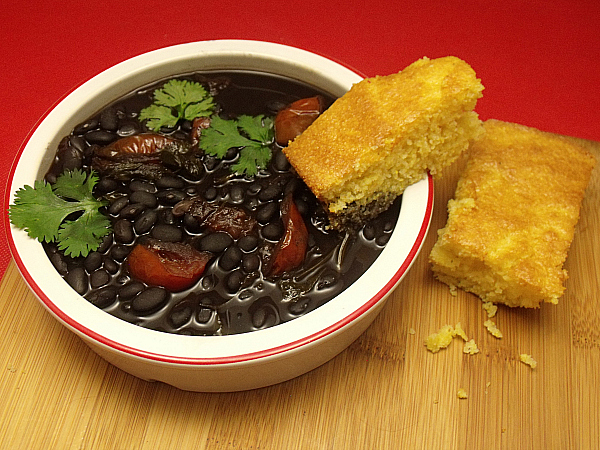 A slow cooker is a great tool to help make easy, no-fuss meals. This black bean soup is a favorite of mine and is made with basics that I usually have on hand. Black beans are a great way to get the nutrition I need as a vegetarian. They have protein, fiber, vitamins and minerals and are budget friendly.
I tried out the new Fleischmann's Simply Homemade Cornbread Mix to go along with it. The baking mix has more corn (and more corn flavor!) than other mixes and was easy to prepare. The bread went perfectly with the black bean soup.
Vegetarian Black Bean Soup
Ingredients:
1 pound Black Beans
4 cups Vegetable Broth
4 Tomatoes, Chopped
3 Cloves Garlic, Chopped
1/2 cup Cilantro, Chopped
1 t Cumin
1 t Chili Powder
Salt to taste
Instructions:
Combine all ingredients in a Crock Pot.
Cook on high for approximately 2 1/2 hours.