Leftovers are a wonderful thing. I often purposely either cook extra food myself or purchase extra food at restaurants knowing that there will be enough for another meal. Some leftovers are just reheated to eat as they were originally served, but when it comes to chicken leftovers can be the start of something brand new.
I had fun earlier this week with a tour and cooking demonstration at a local El Pollo Loco restaurant. Executive Chef Heather Gardea had some great ideas for ways to repurpose leftover food from the restaurant. My guys enjoy eating their chicken off the bone, but it's easy to turn a small or large amount of leftovers into a new meal.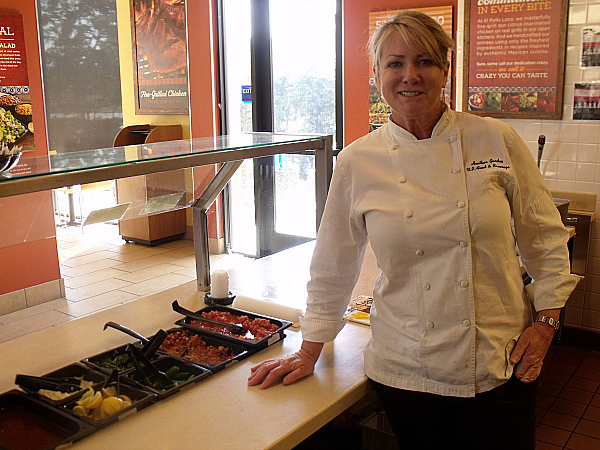 When you're cooking with leftovers, it's time to play and get creative in the kitchen. There is no need to stick to a recipe and measure things exactly. You can add a little of this and a little of that to use up the ingredients you have.
For this recipe, you'll want to remove the chicken from the bones. This can be from leftover chicken that your family didn't finish or from an extra one that you bought in anticipation of wanting another meal featuring El Pollo Loco chicken.
A vegetarian version can be made by substituting El Pollo Loco's black beans, pinto beans or rice for the chicken.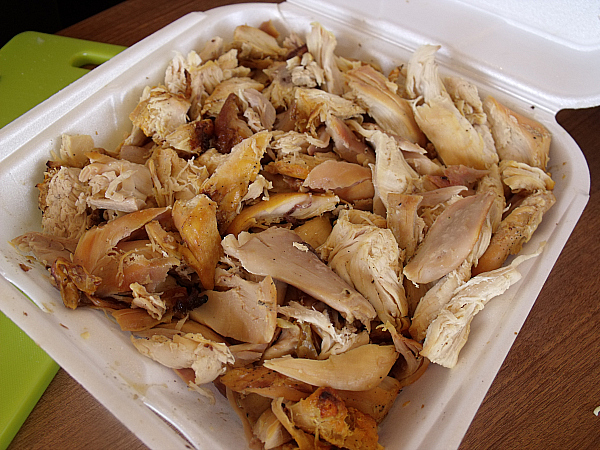 Chicken Enchiladas
Ingredients:
Green or Red Sauce
Tortillas
Chicken
Cheese (Monterey Jack, Queso Fresco and/or Cotija)
Cilantro
Salsa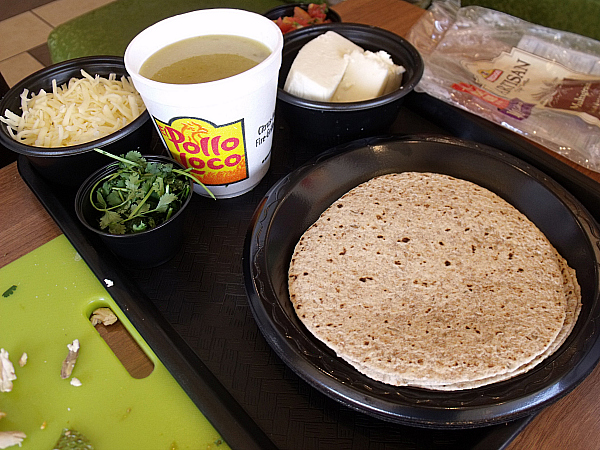 Instructions:
Pre-heat oven to 350º
Pour a little bit of red or green sauce in the bottom of a baking dish.
Place chicken and a little bit of cheese and cilantro on a tortilla and roll it up. You can warm the tortilla in a microwave for about 20 seconds to soften it for easier rolling, if you'd like.
Once your enchiladas are lined up in the pan, pour additional sauce on top and add cheese.
Bake for 20-30 minutes.
Serve with pico de gallo or salsa