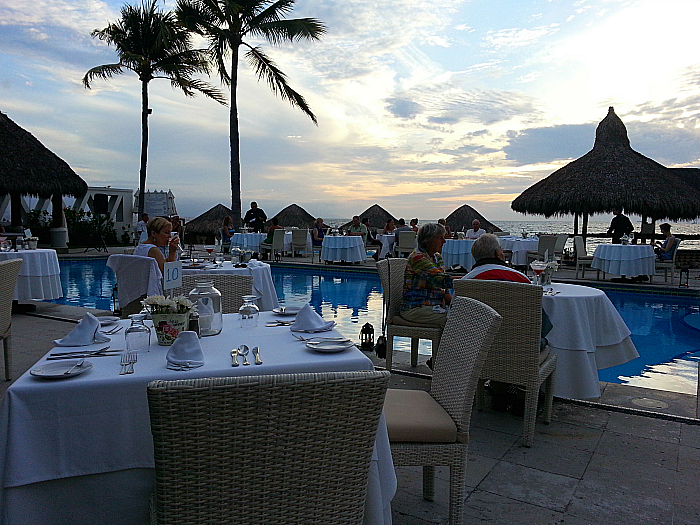 Have you ever traveled to an all-inclusive resort?
Villa Premiere, in Puerto Vallarta, knows how to do it right! There are no buffet lines with lukewarm, mass produced dishes. They call the plan "Exquisite All Inclusive Gourmet." This is made to order food and drinks that truly are gourmet. Rooms are available without the meal plan, but I found it to be well worth it to be able to eat and drink whatever I wanted without worrying about the cost getting out of hand.
Exquisite All Inclusive Gourmet includes:
Meals at the three Villa Premiere restaurants
Open Bar at the restaurants and the poolside bar
24/7 Room Service
In Room Mini Bar
Special Dining Events (schedule varies)
Meals can also be ordered at the Buenaventura Hotel next door, but we enjoyed Villa Premiere so much that we didn't venture next door.
The restaurants have great views of the pool, ocean and sunsets, which we thoroughly enjoyed while savoring our meals in a leisurely fashion. The weather was great, so we chose to eat all of our meals outside. One evening they set up a special dinner service by the pool with live music and an artist to entertain us.
The food was beautifully presented and tasted great. They had a separate vegetarian menu (yay!) and I was also able to order some dishes from the main menus. My friend enjoyed the seafood she ordered. The food was fresh and expertly prepared. Special orders were not a problem and the morning we ordered room service, it arrived right on time.
Villa Premiere's all-inclusive package was definitely exquisite!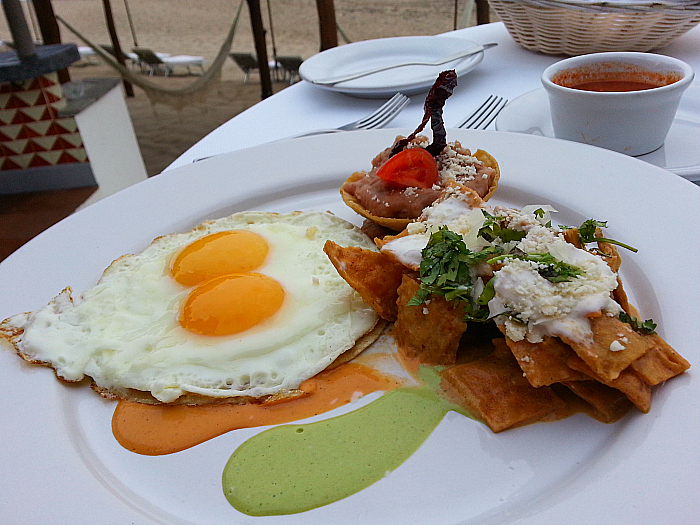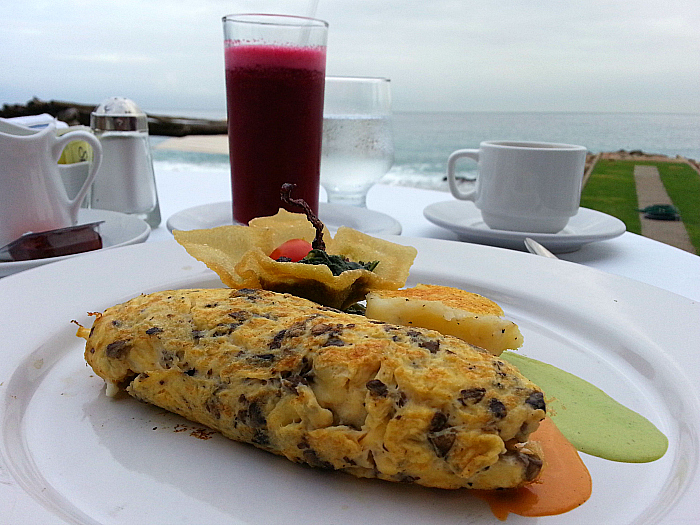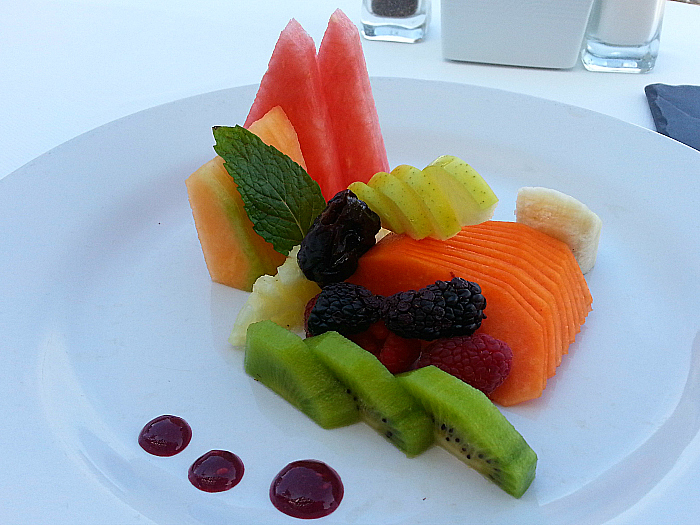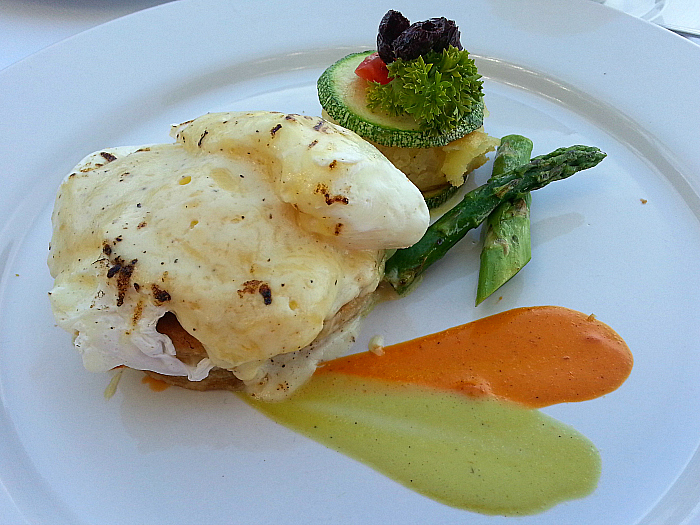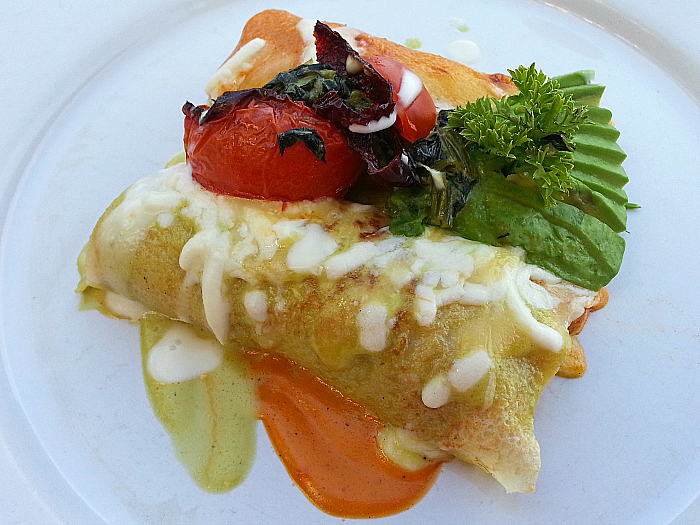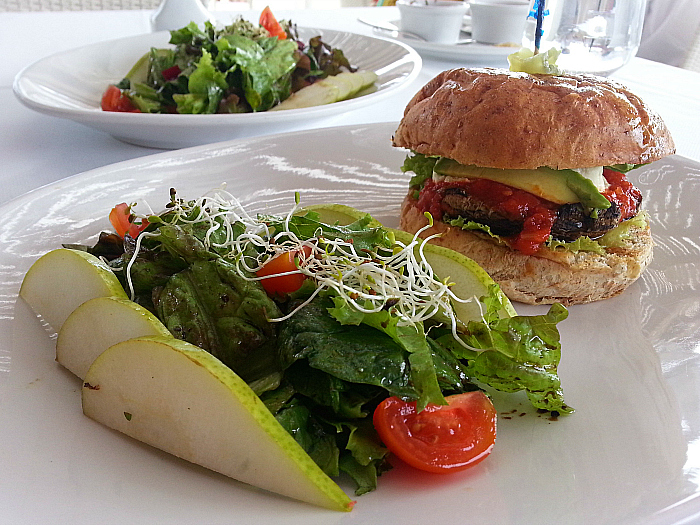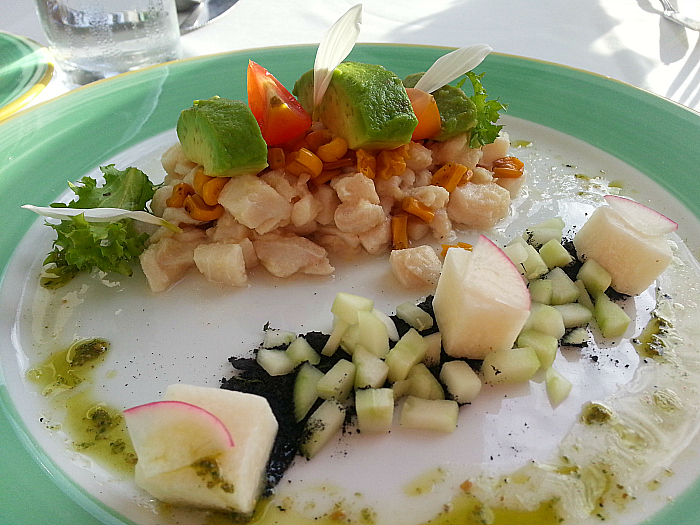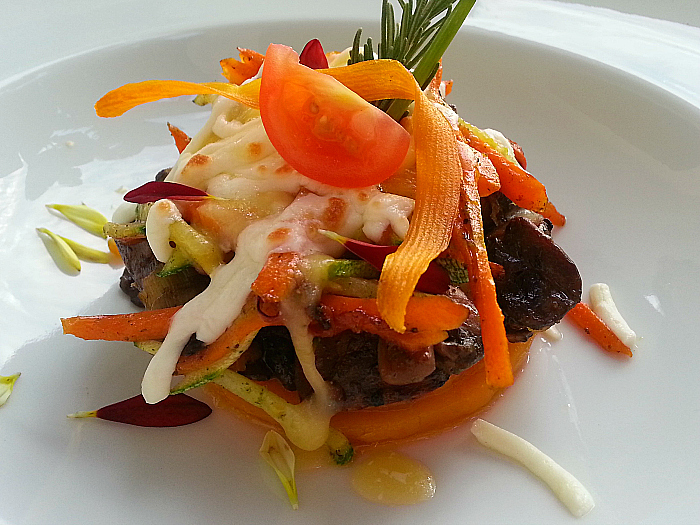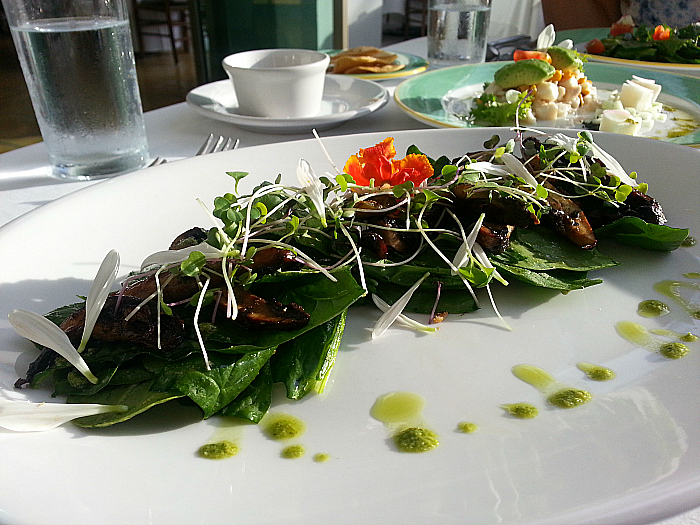 Villa Premiere Hotel & Spa
San Salvador St. 117
Col. 5 de Diciembre
Puerto Vallarta, Jalisco
Mexico