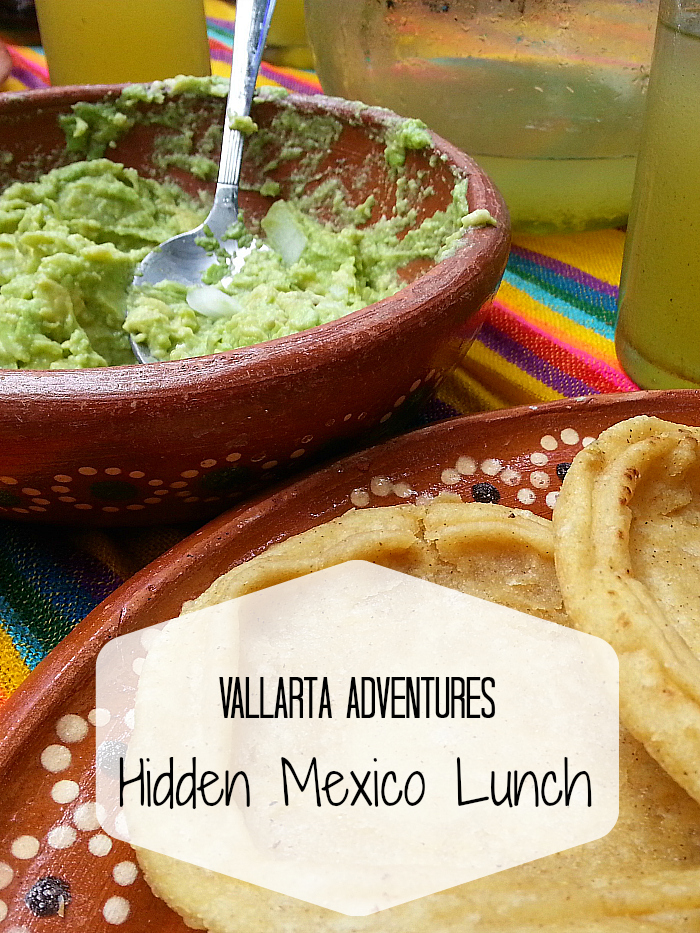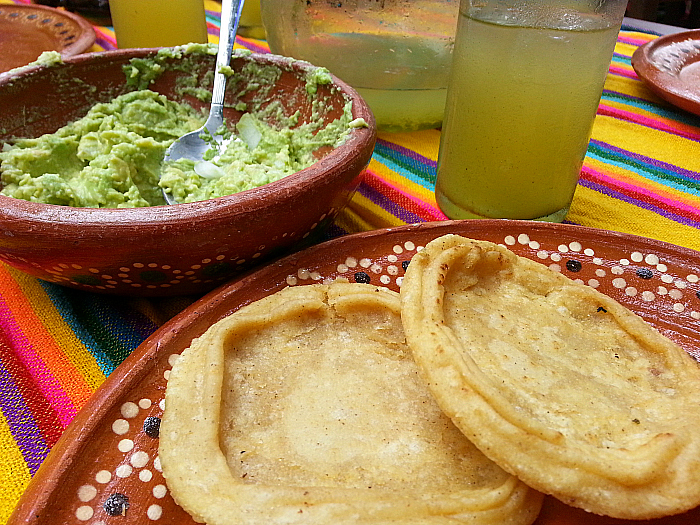 Mexican food makes me happy, and my Vallarta Adventures lunch was fantastic!
One of the highlights of my tour with Vallarta Adventures was definitely lunch. We were on a dirt road in the mountains east of Puerto Vallarta, when we stopped to eat.
After a quick walk over a bridge, we came to a beautiful spot alongside a river. The tables were set and lunch was just about ready for us.
When we first sat down, we got a quick lesson in guacamole making while we drank a delicious lemon spearmint water.
Then we headed over to the beautiful, authentic buffet that had been prepared for us.
There was meat on the grill and large quantities of food on the buffet table – salads, rice, tortillas, beans, grilled cactus and veggies. Cheesecake and fruit was served for dessert.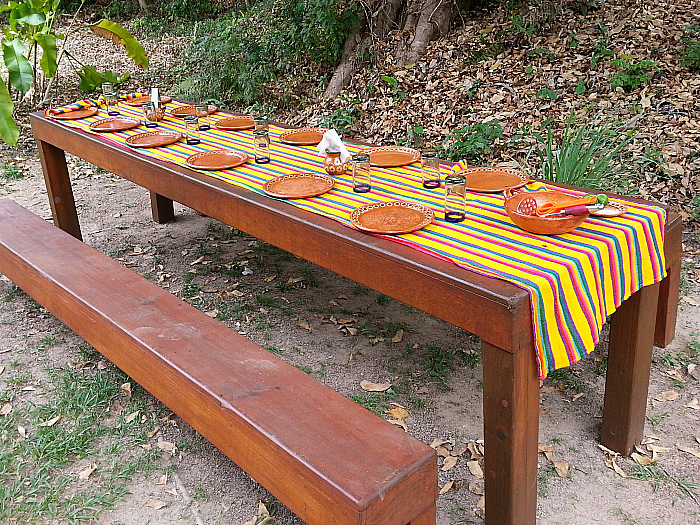 As a vegetarian with food allergies, I expect to have issues when attending events where food is served – not so with Vallarta Adventures.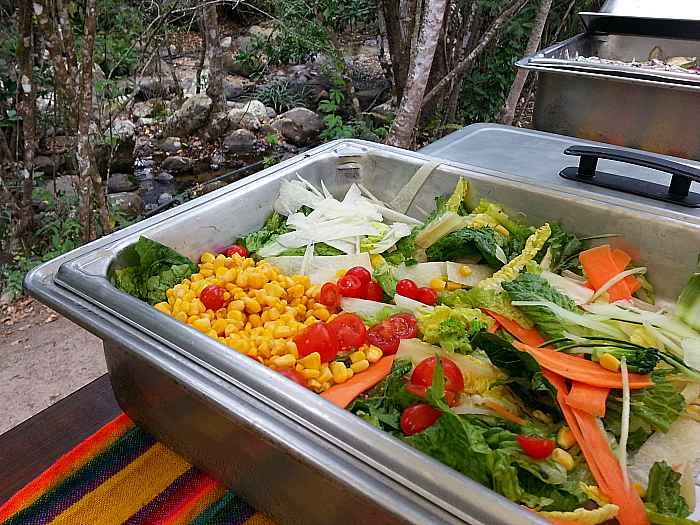 When I first checked in for the tour in the morning, they asked about allergies.
There was another woman in my group who was also a vegetarian and had different allergies than me.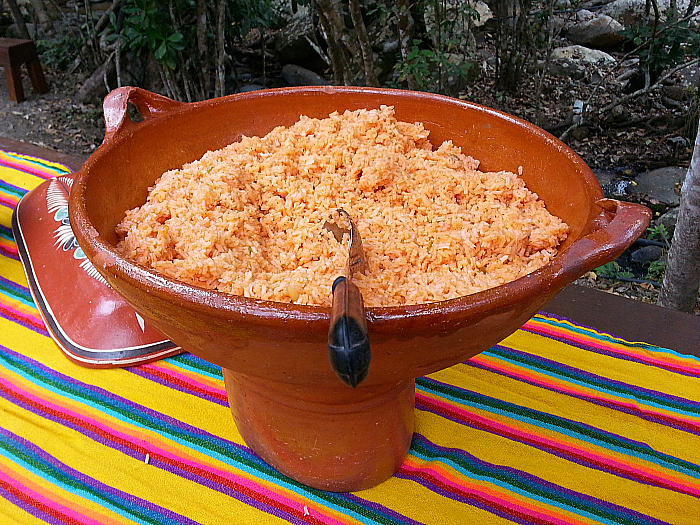 They did a fantastic job making sure that we had enough to eat and that we avoided those things that had our particular allergens in them.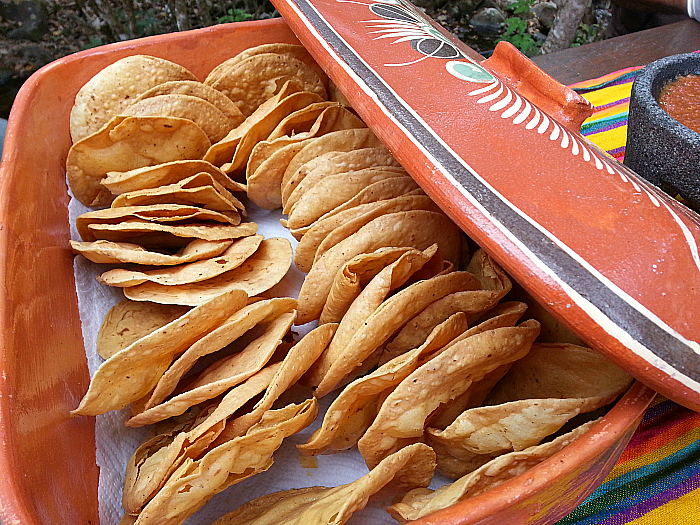 This was probably my best food experience with a group tour anywhere.
I'm impressed that it happened in a remote area far from a big city in a foreign country.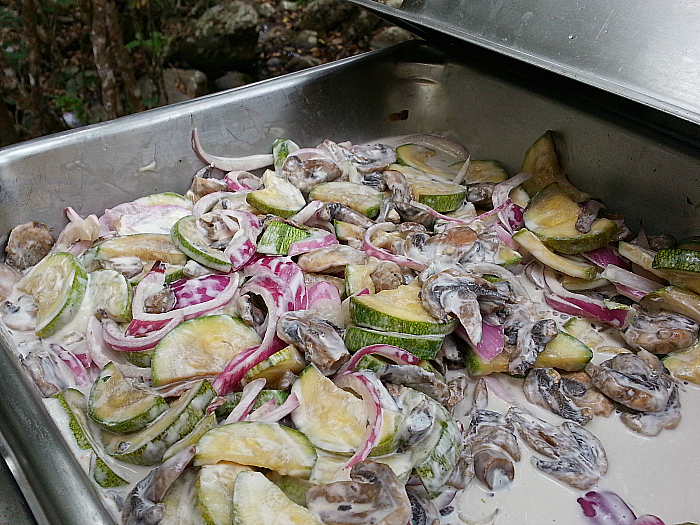 Lunch was wonderful and the setting was beautiful!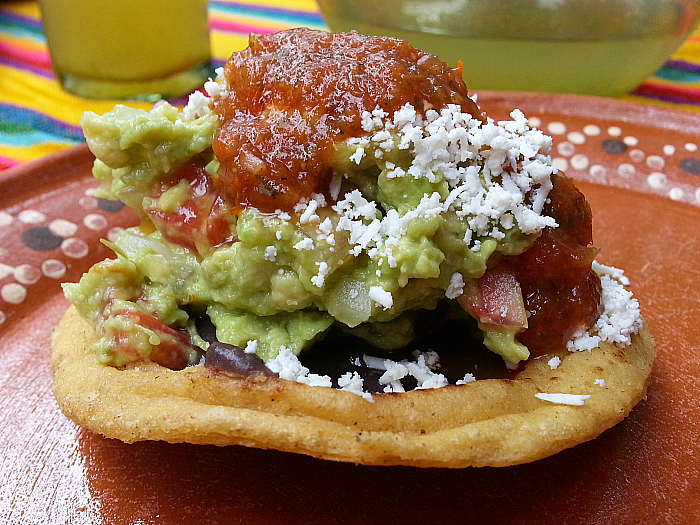 Vallarta Adventures
Hidden Mexico Tour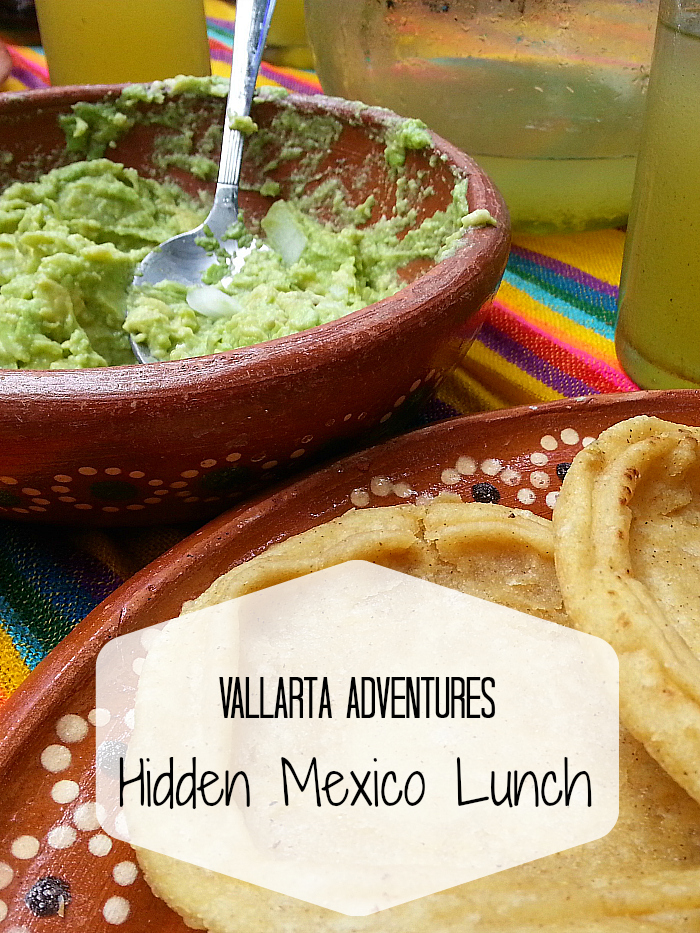 Check out my other food travel articles, so you can plan your next adventure.
Then, take advantage of these Mexico vacation deals, so you can save money and have a great time.