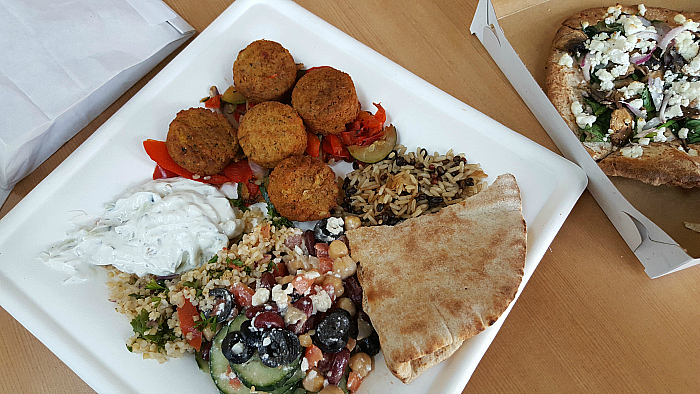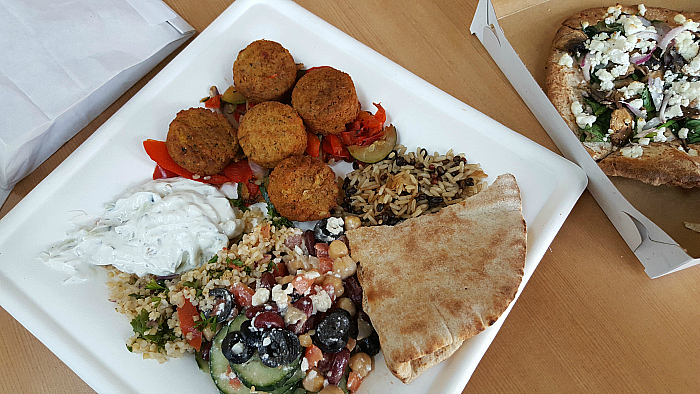 Extreme Pita Riverside
Fast food does not have to be junk food, when you eat at Extreme Pita Riverside.
The fast casual restaurant makes good food to order quickly, so it is a great choice for a busy day.
They have pitas, Flatbaked Pitas, salads and new Extreme Entrées, which are made for people with bigger appetites who want something more filling.
Extreme Entree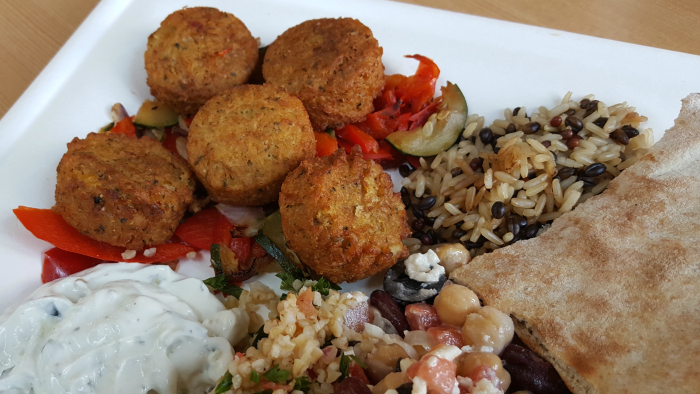 This is the vegetarian Mediterranean Falafel Extreme Entrée.
It includes five falafel, sautéed veggies, bean salad, seven grain rice blend, tzatziki and pita.
For those of you who prefer meat, you can choose from Salsa Verde Steak, Chicken Souvlaki, Mediterranean Shawarma Chicken or Chicken or Beef Fajitas.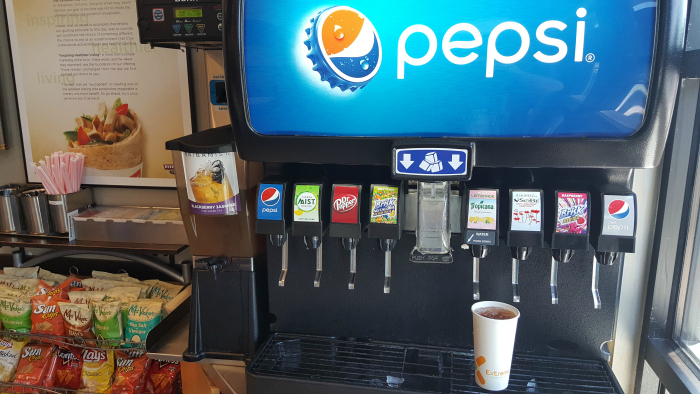 If you're eating in the restaurant, your Extreme Entrée will be served on a plate.
If you're taking it to go, they'll pack it in a large bowl with a lid.
I chose to eat in and enjoyed their A/C and a cool beverage on this hot, hot day.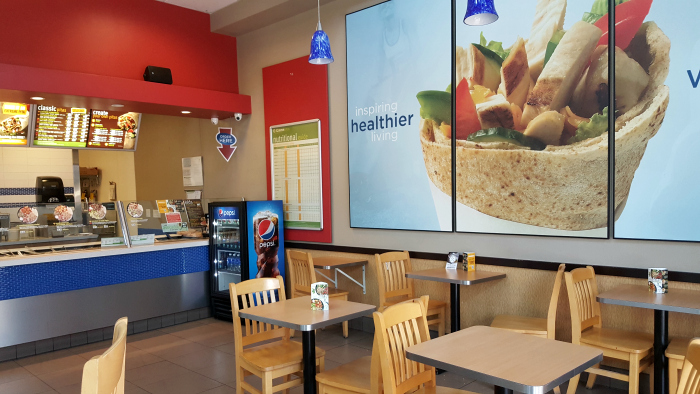 Once you order, the friendly staff will make your food while you watch them add a variety of fresh ingredients.
I liked seeing all the fresh veggies that they were using and it's always nice to know that the food prep area is kept clean.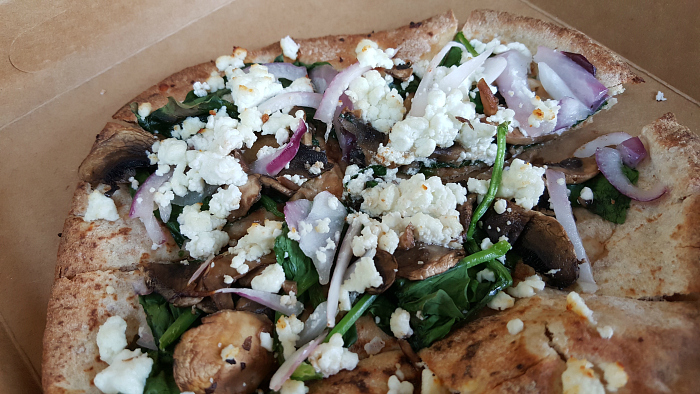 For kids who don't need a large sized Extreme Entrée, they have a great selection of kids' meals.
I ordered a Flatbaked Pita (like a personal pizza, but on a pita instead of a pizza crust).
This one was customized with fresh spinach, red onions, mushrooms and goat cheese.
There were lots of options for sauces and toppings, so even picky kids can be happy with their creations.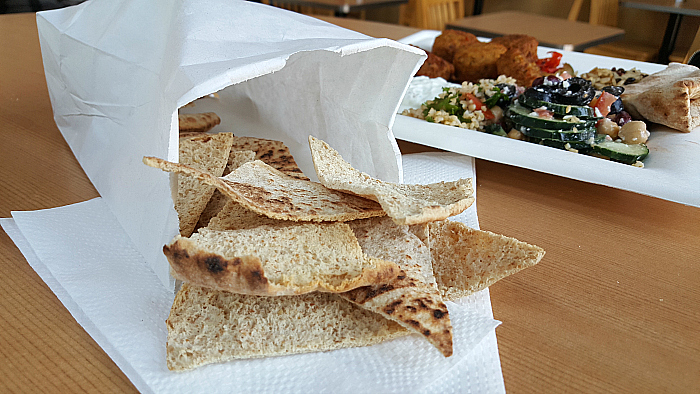 I enjoyed my first visit to Extreme Pita. It's great that they have healthy options for big and small appetites.
Extreme Pita
Canyon Crest Towne Centre
5225 Canyon Crest Drive
Riverside, California 92507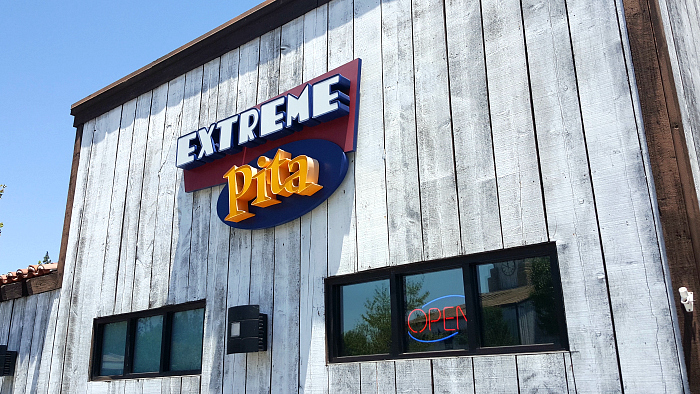 Check out my other restaurant reviews, so you can plan your next delicious adventure.
Take advantage of these California vacation deals, so you can save money and have a great time
"Disclosure: This post is sponsored by Extreme Pita in conjunction with Blog Meets Brand and I have been compensated for my participation. All opinions are my own."