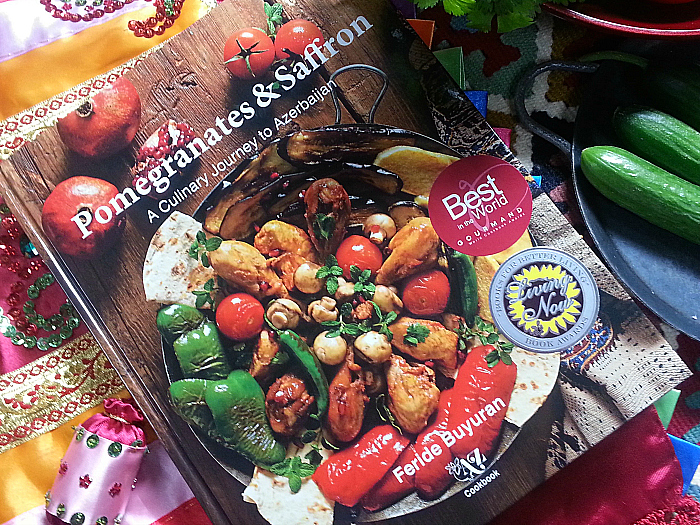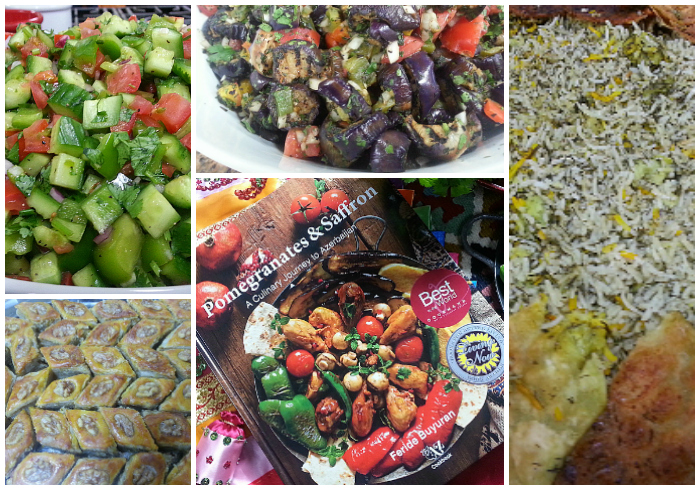 Food from Azerbaijan may be unfamiliar to you, but you can learn how to make it with the Pomegranates and Saffron cookbook.
Do you know where this country is? I had a general idea, but definitely could not have drawn Azerbaijan on a map.
The country's borders and culture have gone through a lot of changes over the centuries.
Their food is similar to some of it's neighbors (Iran, Armenia, Georgia, Russia and Turkey), but is unique.
Pomegrantes and Saffron author, Feride Buyuran, is living in California, but was raised in Azerbaijan.
She's done a whole lot of research with family and friends in order to put together this one of a kind, award winning cookbook.
The cookbook includes recipes from the different regions of Azerbaijan along with personal stories about the dishes and the culture of the country.
It's enjoyable to simply open up the cookbook to read and look at the photographs, but it's even more of a joy to eat this delicious food.
Melissa's Produce hosted a food blogger luncheon with Feride.
She is passionate and knowledgeable about the foods of her homeland.
Here are some of the dishes from the cookbook:
Chopped Vegetable Salad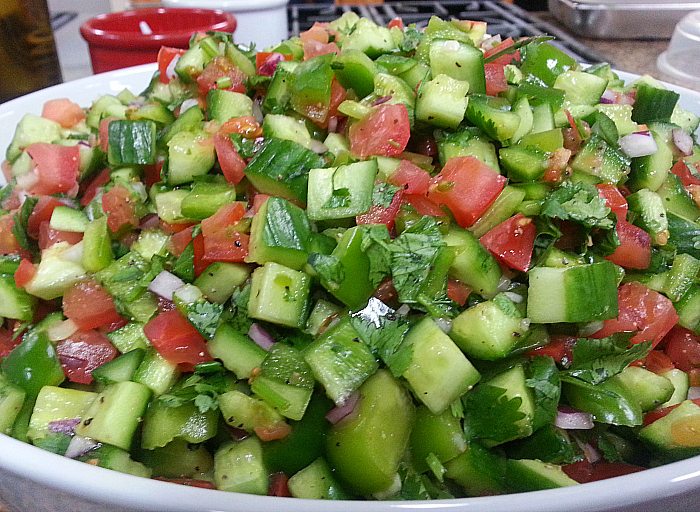 Vegetable Kabob Salad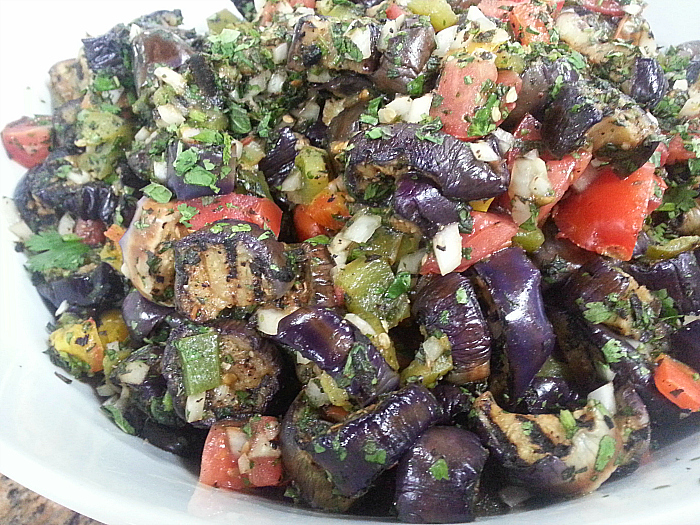 Rice Pilaf with Dill and Fava Beans
This was easily my favorite dish from the luncheon!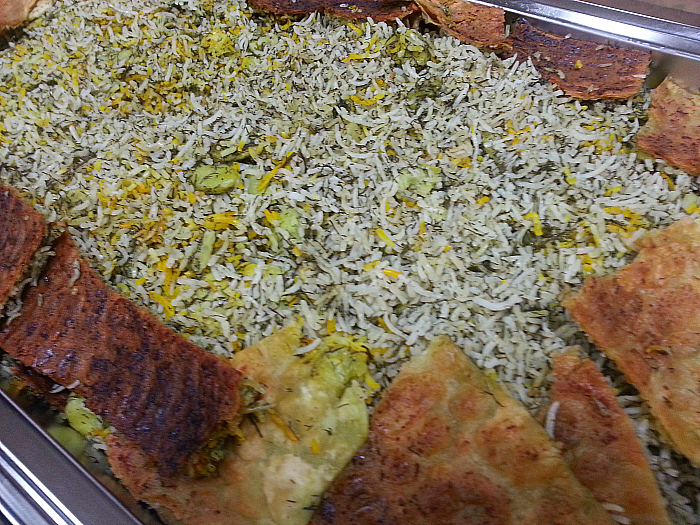 Meatballs in Sweet and Sour Tomato Sauce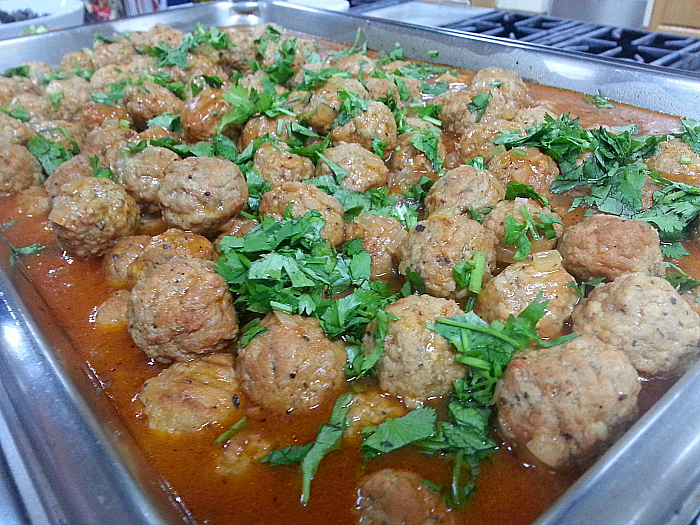 Ganja Style Chicken with Eggs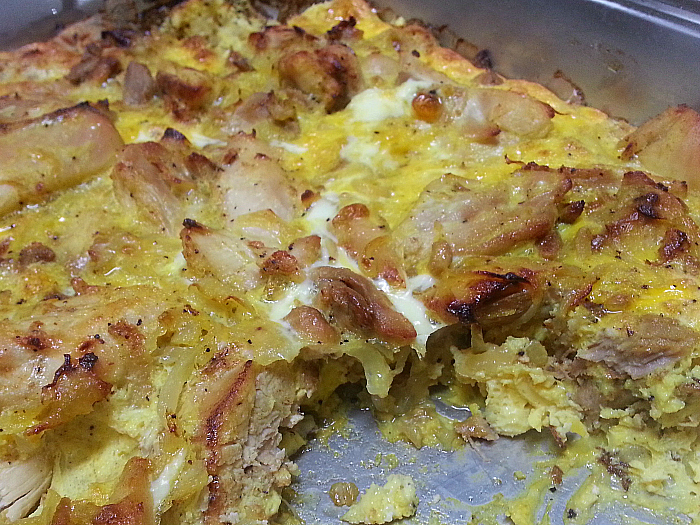 Baku Style Baklava
The dough is thicker than the Turkish and Greek baklava I'm accustomed to. This is moist and chewier. It's very good!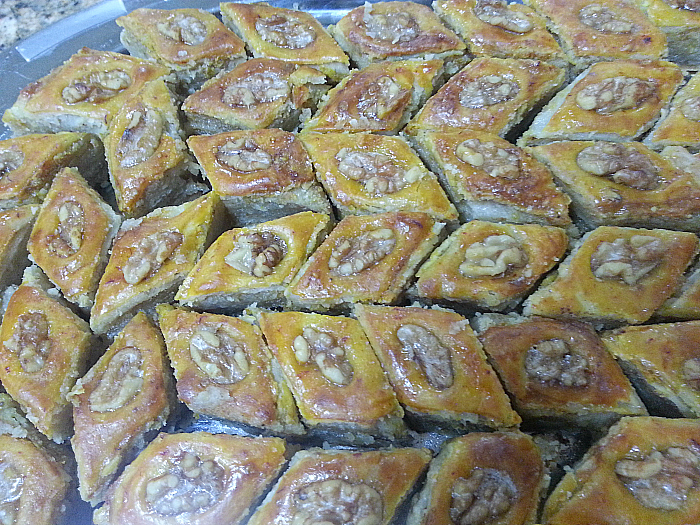 by Feride Buyuran
isbn 978-0996173124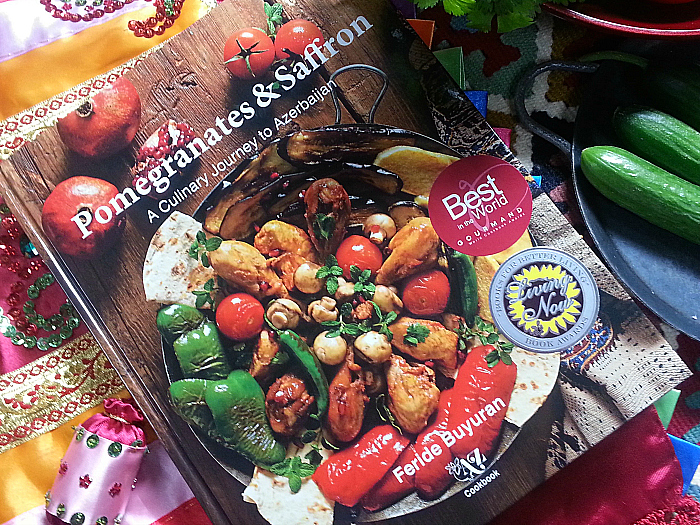 Check out my other food travel articles, so you can plan your next adventure.