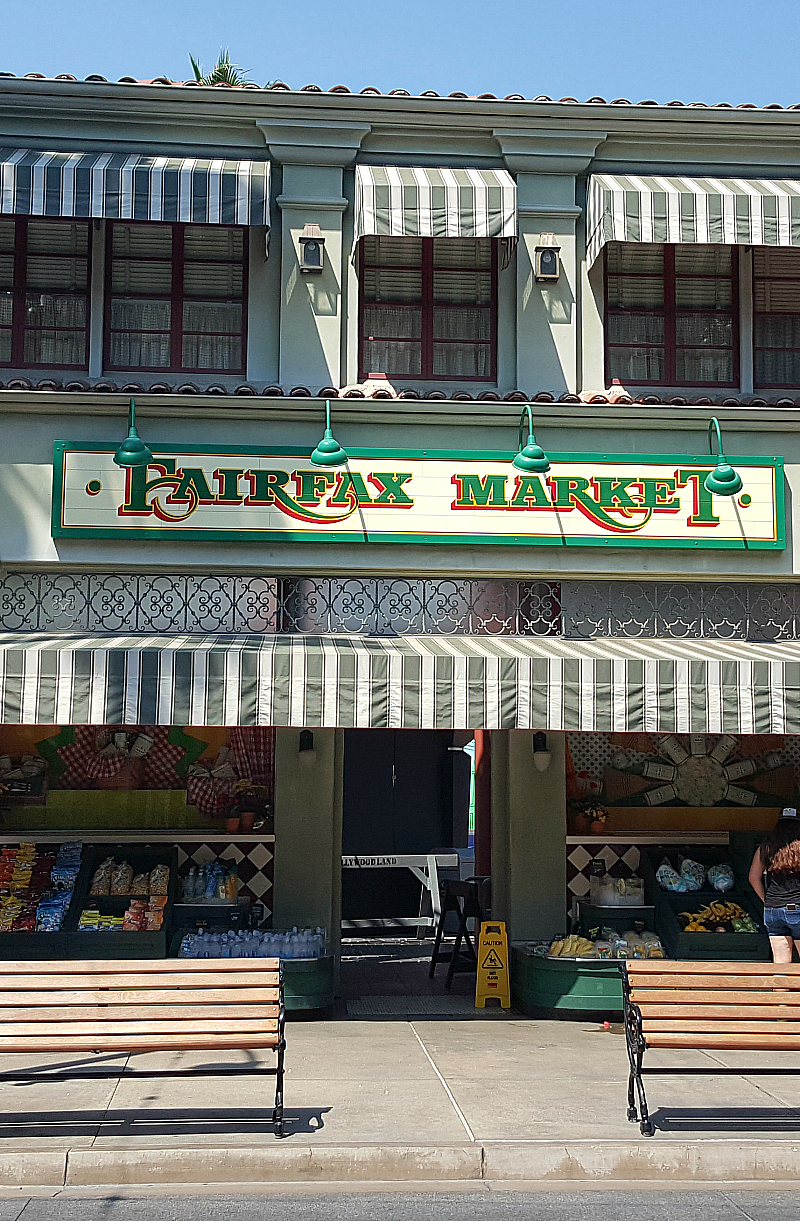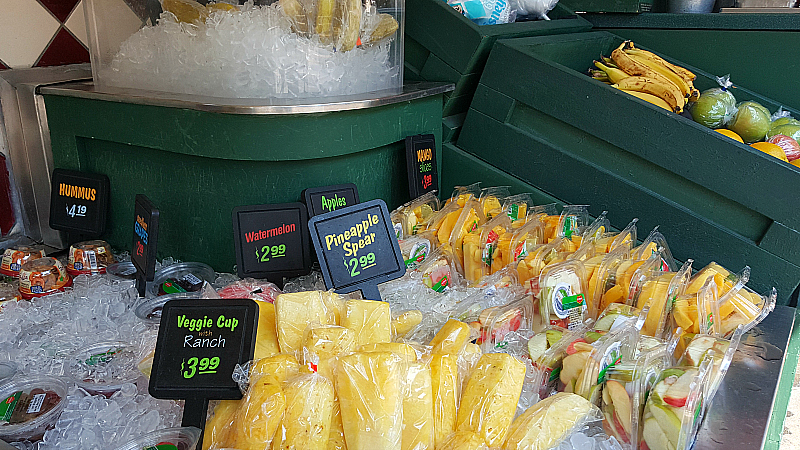 Disney Fairfax Market
As much as I love the sweet treats when I'm visiting the Disneyland Resort, I am happy to make a stop at the Disney Fairfax Market.
I need more than churros, ice cream and Dole Whip to keep me feeling good for a long day of fun. I'm happy that Disney has plenty of other snack options, too.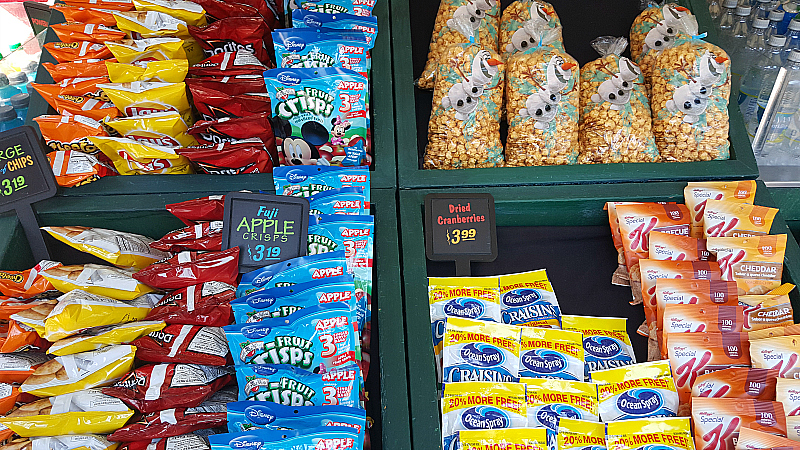 Fairfax Market is in Hollywood Land at Disney California Adventure Park. They have a good selection of snacks and drinks ready to grab and go.
I was especially happy to see the tropical fruit and my hot weather go to drink, coconut water.
There were whole green and red apples, oranges and bananas along with sliced apples, watermelon, mangoes and pineapple. They also have veggies with dip, hummus, fruit snacks and other munchies.
This is a nice place to stop when you want something quick and easy to eat while walking around the park, watching outdoor entertainment or waiting in line for a ride.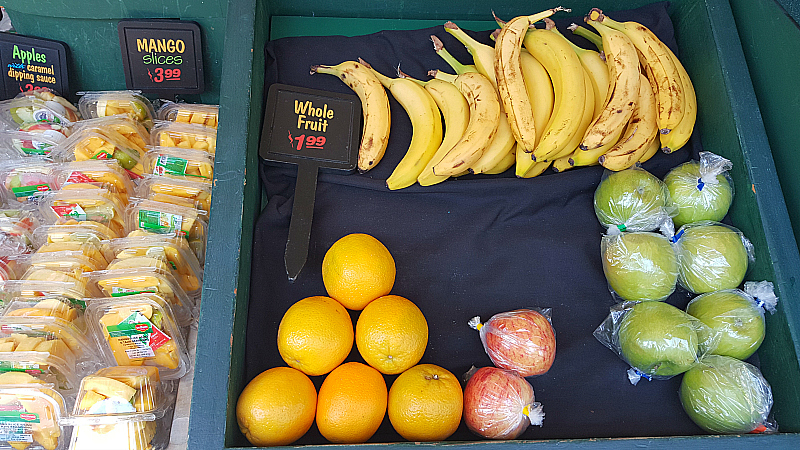 Fairfax Market
Hollywood Land
Disney California Adventure Park
1313 Disneyland Drive
Anaheim, CA 92802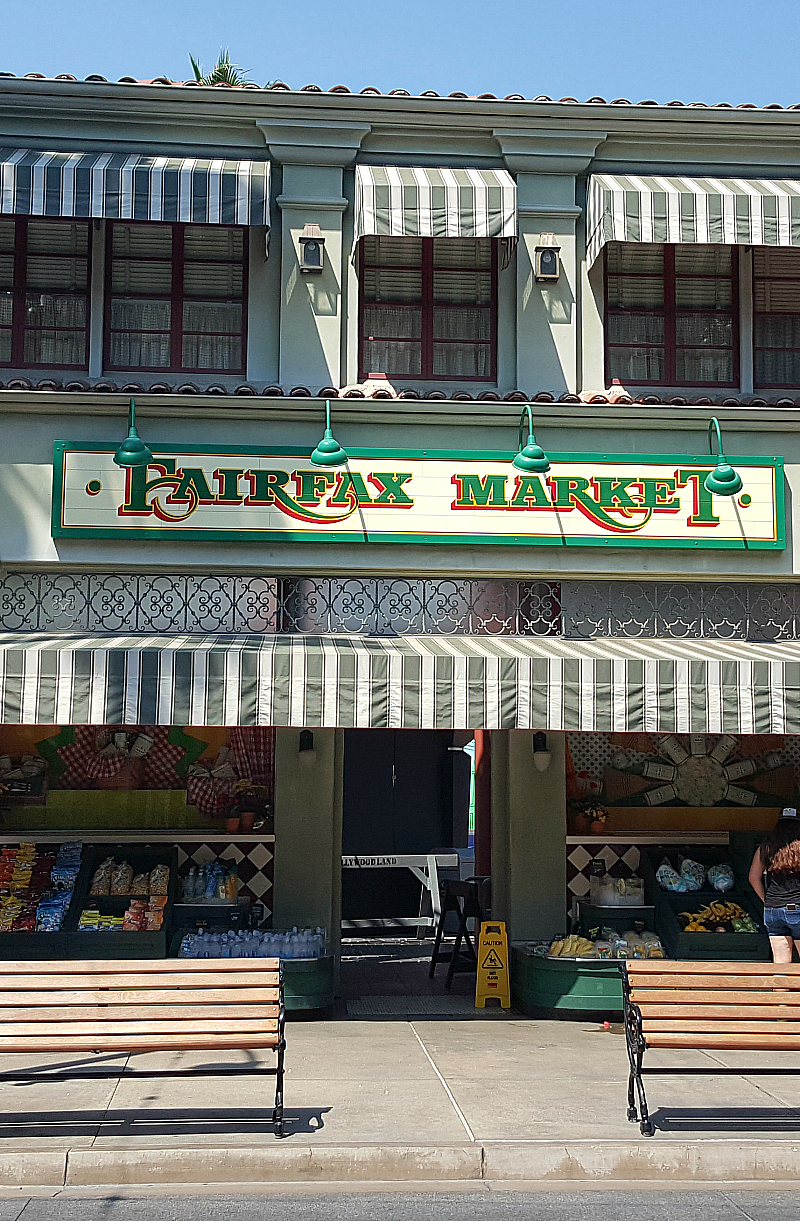 Check out my other Disney articles, so you can get more pixie dusted inspiration. Also, take advantage of these great Disneyland hotel deals.