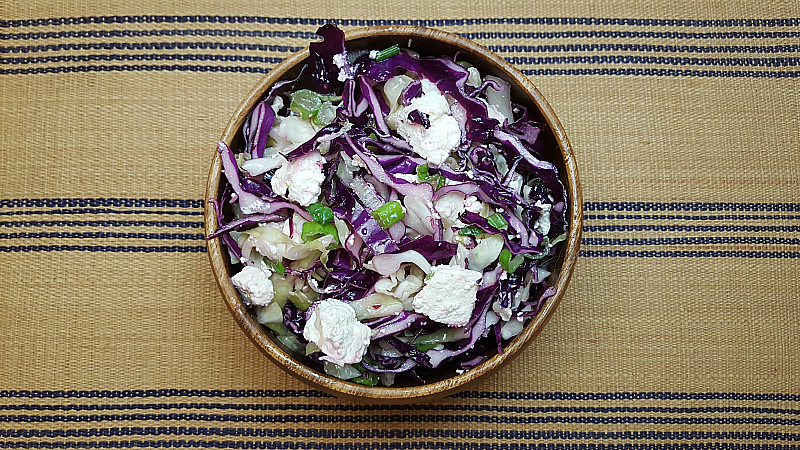 Isn't this coleslaw pretty? It tastes great, too!
Feta cheese coleslaw is great to eat as a salad and also makes a tasty topping for burgers, wraps, sandwiches and tacos. The flavors are tangy and the cabbage has a nice crunch.
You can make the salad ahead of time, since it won't get soggy like lettuce or delicate greens. That makes this a great dish for a party, potluck or picnic.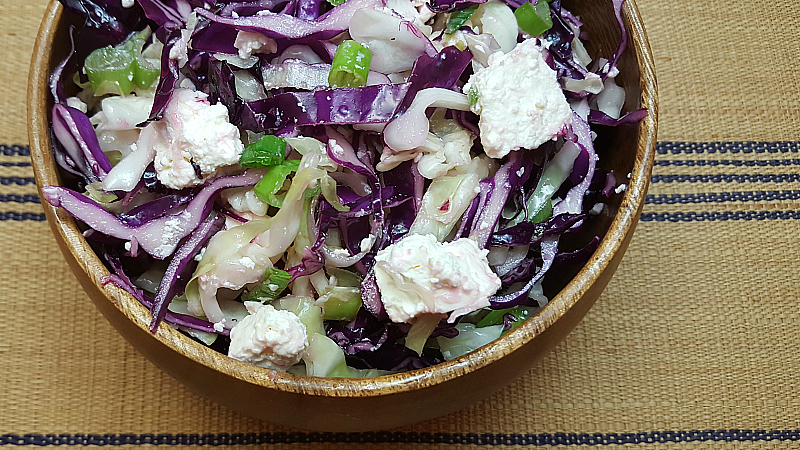 Feta Coleslaw
Ingredients:
8 cups Shredded Cabbage (I used half red and half green)
3 Green Onions, chopped
1/3 cup Olive Oil
1/3 cup Rice Vinegar or Cider Vinegar
1 t Granulated Garlic
1/2 t Black Pepper
2/3 cup Feta Cheese, crumbled
Instructions:
Combine all ingredients, except feta cheese. Toss together until ingredients are evenly distributed.
Gently toss in feta.
Refrigerate for at least 15 minutes to allow the flavors to meld.