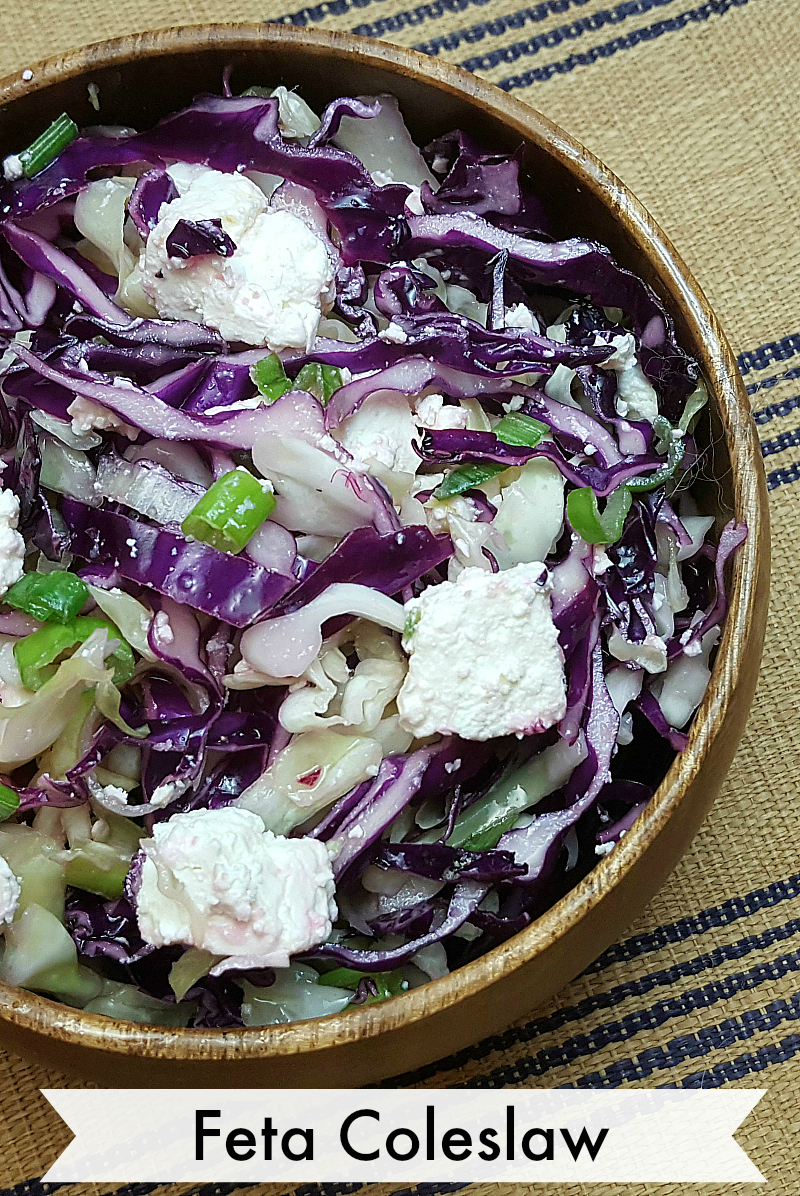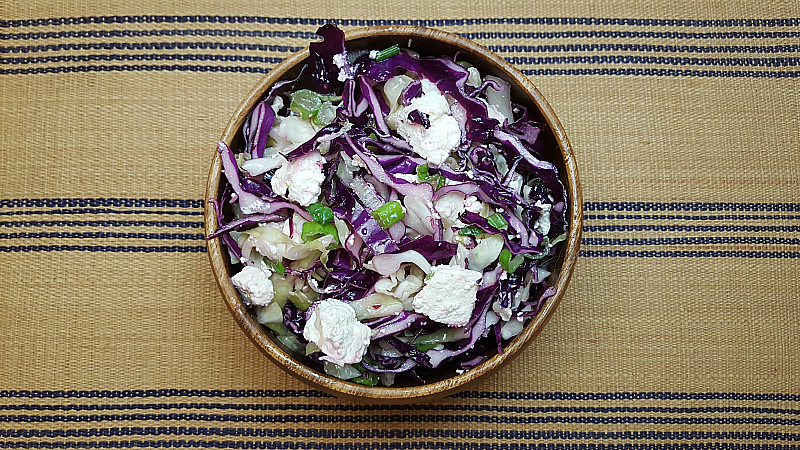 This feta coleslaw salad is so pretty, and it tastes great, too!
The coleslaw is great to eat as a salad, but it also makes a tasty topping for burgers, wraps, sandwiches and tacos. The flavors are tangy and the cabbage has a nice crunch.
Feta cheese is a traditional Mediterranean brined cheese that is now commonly available in the US. I like it for the taste, but it's also a good way to add nutrition to the salad. The cheese has protein, calcium and other nutrients that I need.
You can make the salad ahead of time, since it won't get soggy like lettuce or delicate greens.
That makes this a great dish for a party, potluck or picnic.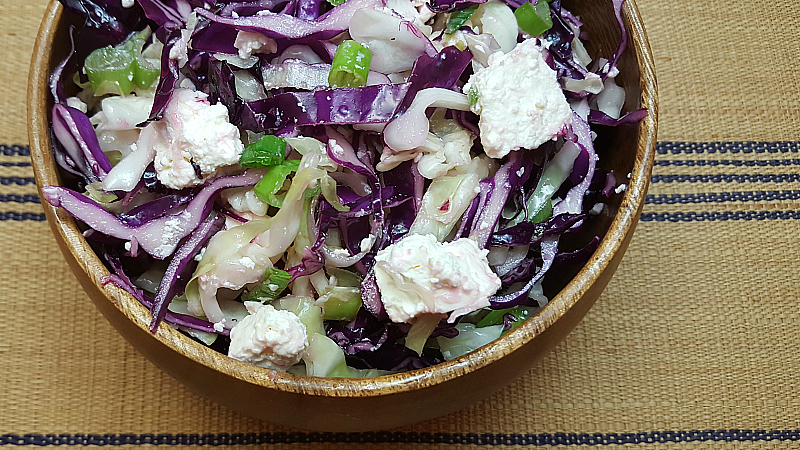 Feta Coleslaw Recipe
Ingredients:
8 cups Shredded Cabbage (I used half red and half green)
3 Green Onions, chopped
1/3 cup Olive Oil
1/3 cup Rice Vinegar or Cider Vinegar
1 t Granulated Garlic
1/2 t Black Pepper
2/3 cup Feta Cheese, crumbled
Instructions:
Combine all ingredients, except feta cheese. Toss together until ingredients are evenly distributed.
Gently toss in feta.
Refrigerate for at least 15 minutes to allow the flavors to meld.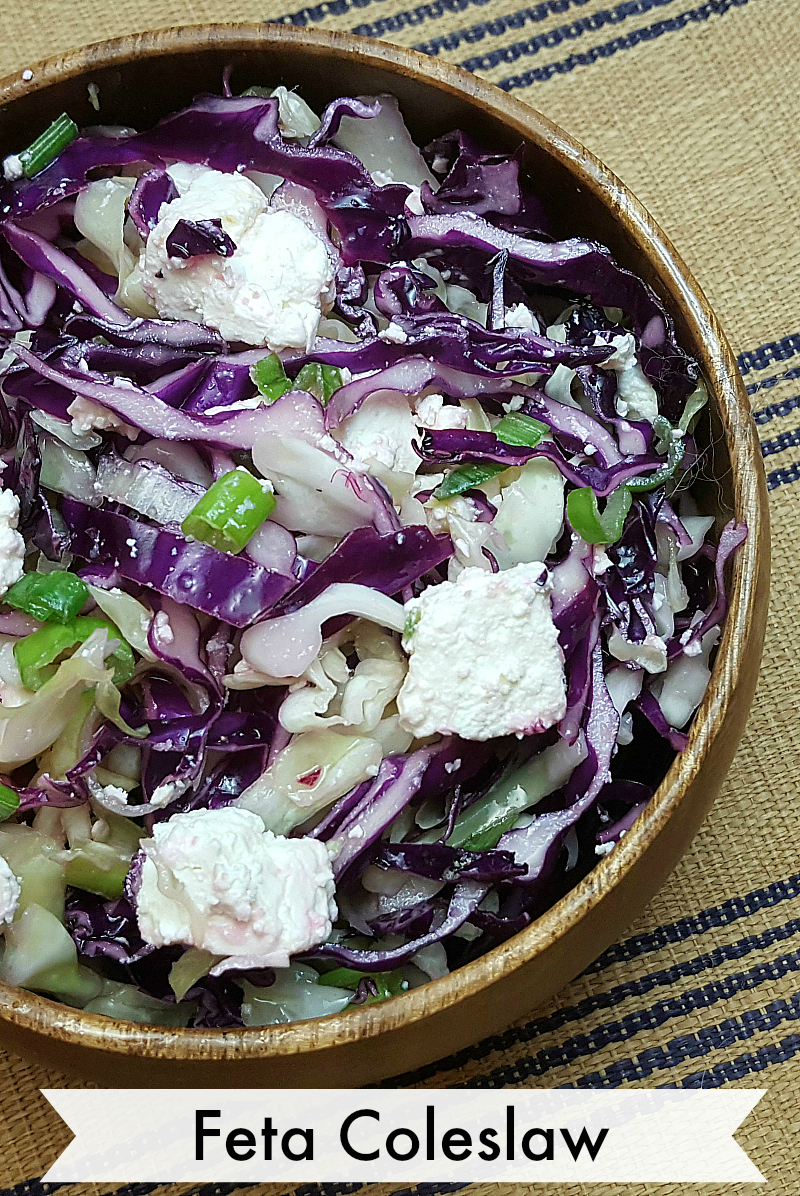 Check out my other vegetarian recipes, so you can get more kitchen inspiration.