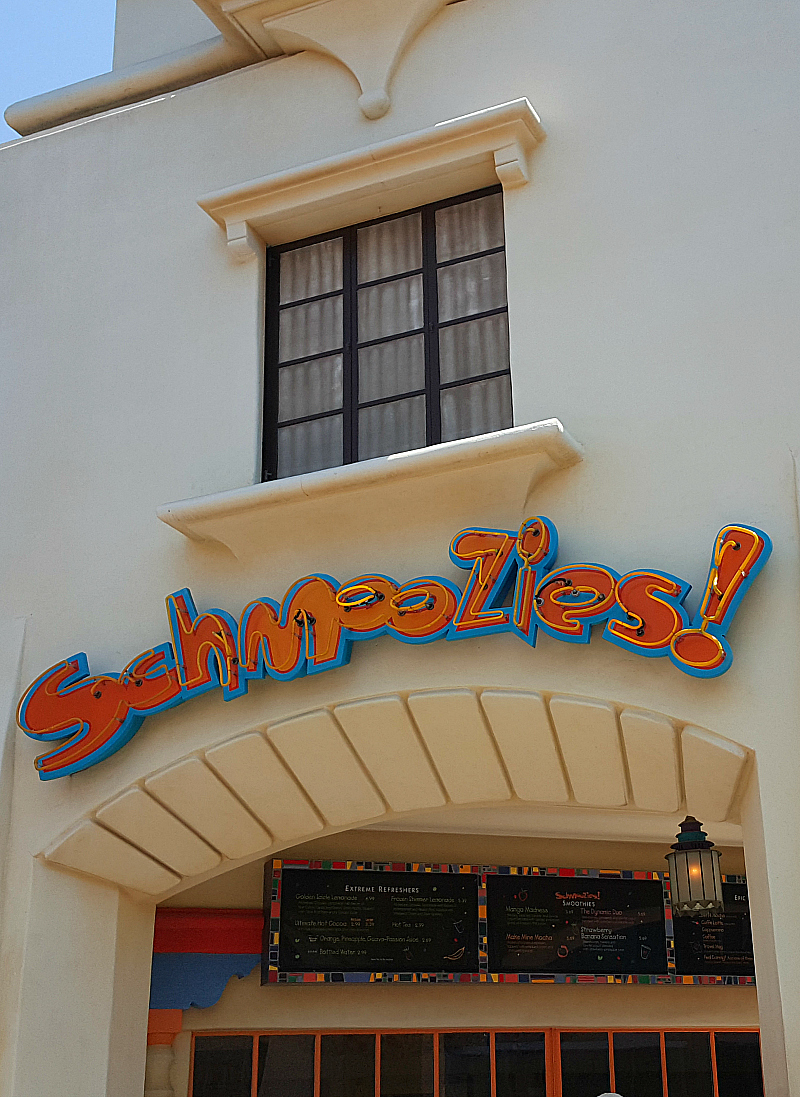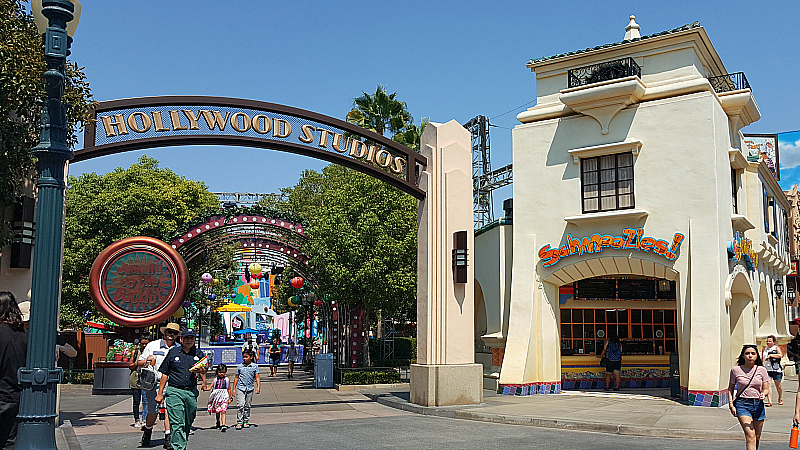 Schmoozies Smoothies
When you need a little something to fuel your Disney day, head to Schmoozies Smoothies at Disney California Adventure Park.
Whether I'm at home or out and about, a fresh fruit smoothie is often what I crave on a hot day. I like the taste and nutrition of fruit more than I like a soda.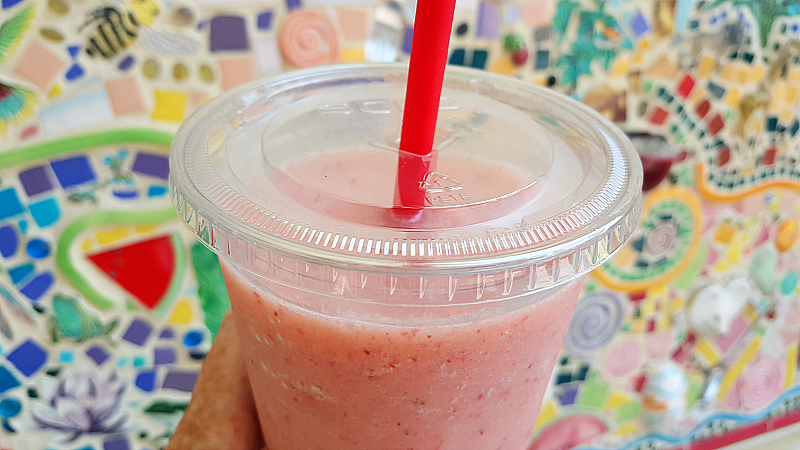 Schmoozie's is inside Disney California Adventure Park in Hollywood Land, right across the street from the nicely air-conditioned Animation Academy.
This is a quick service restaurant with a limited menu of smoothies, coffee, tea and juices.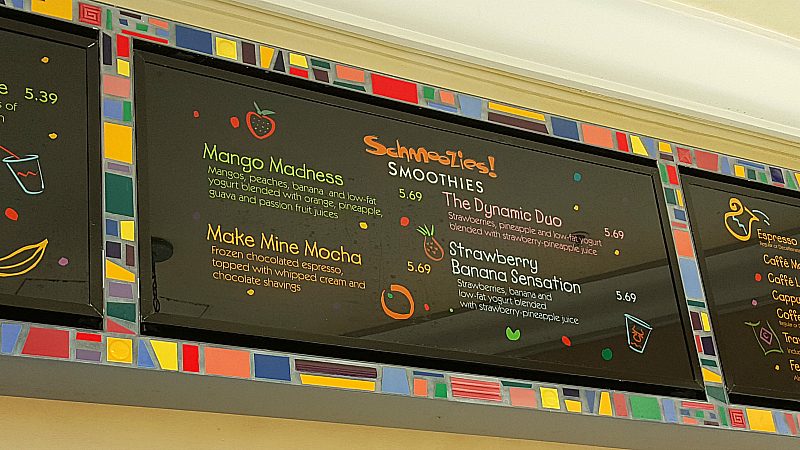 I ordered The Dynamic Duo that combines strawberries and pineapple. It was sweet, tangy and delicious. There was no waiting for my smoothie. As soon as I paid, it was handed to me.
There aren't any tables at the restaurant, but there are benches and tables nearby. I found a bench in the shade to sit for awhile and then carried it with me as I headed over to the Tower of Terror.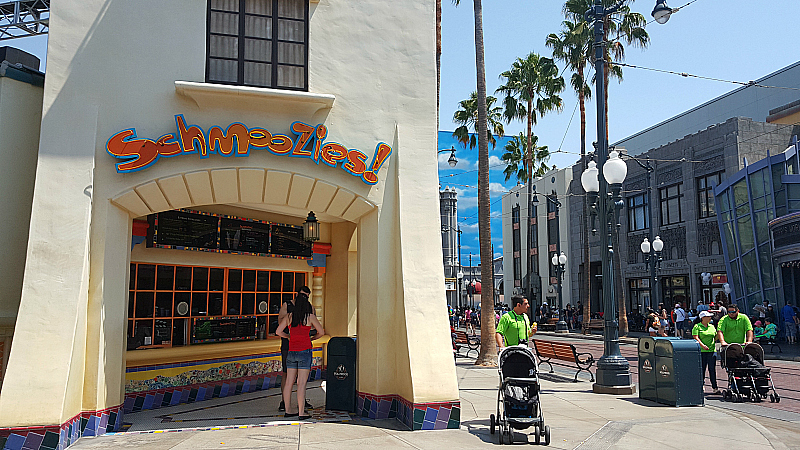 Schmoozie's
Hollywood Land
Disney California Adventure Park
1313 Disneyland Drive
Anaheim, CA 92802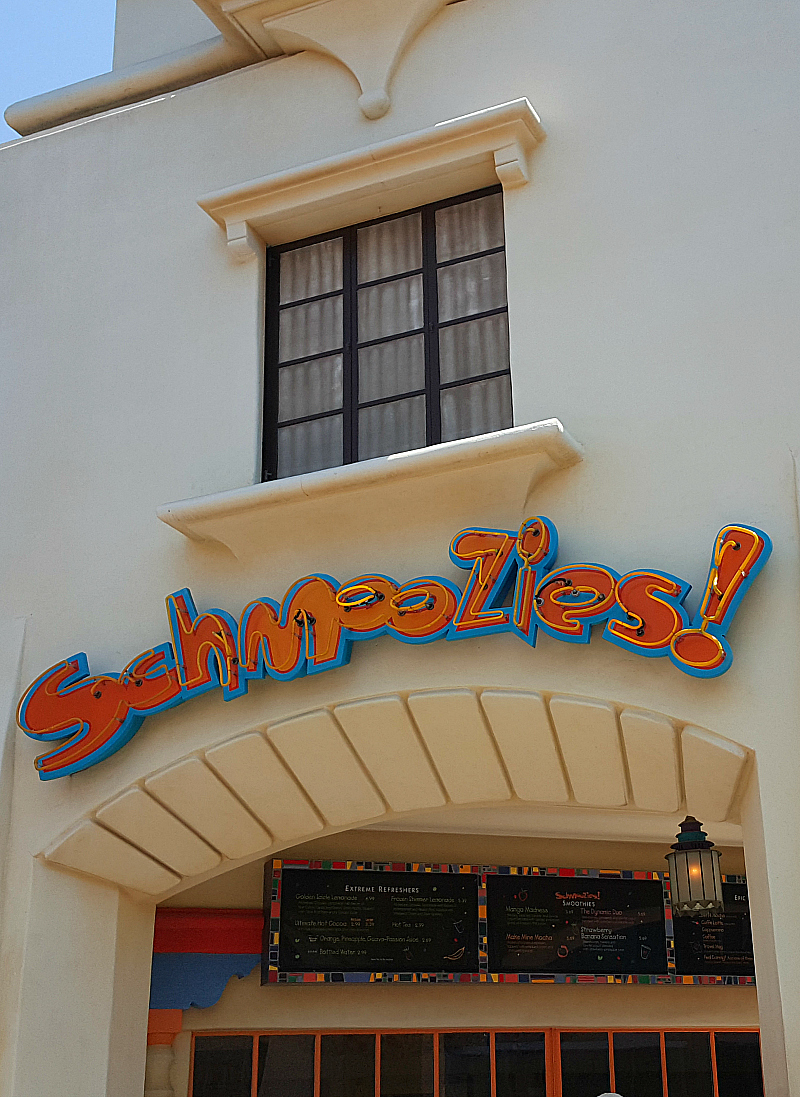 Check out my other Disney articles, so you can get more pixie dusted inspiration. Also, take advantage of these great Disneyland hotel deals.