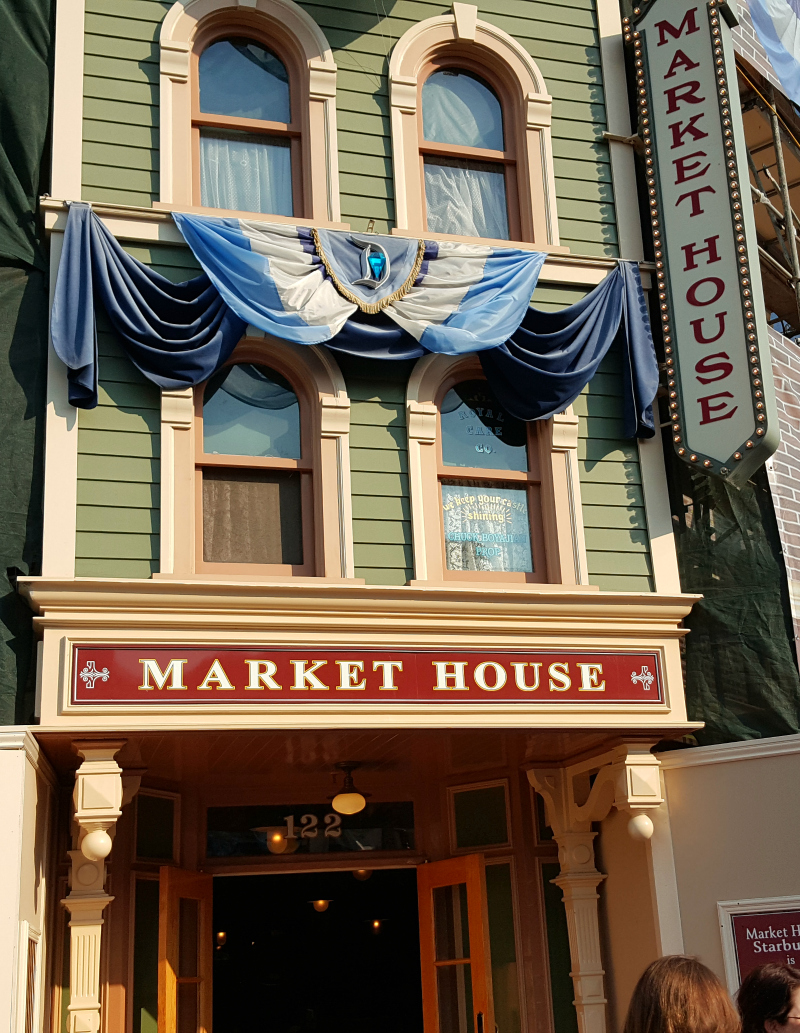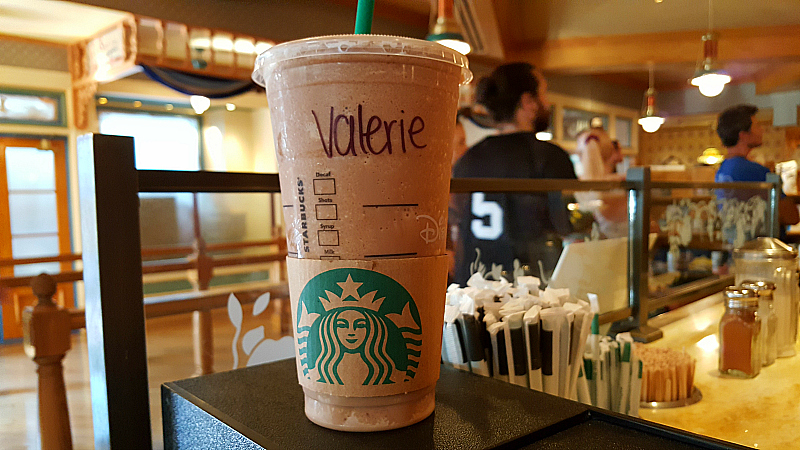 Disneyland Market House
When you need a Starbucks fix, head to the Disneyland Market House on Main Street.
The outside of the building is undergoing a makeover, but they've got it decorated to hide the construction work. At a glance, you might not even notice the work.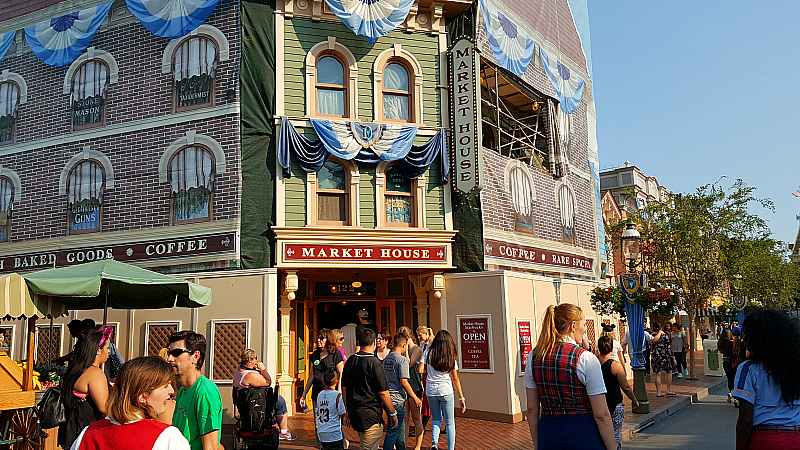 Inside, it looks similar to a regular Starbucks, but has some Disney touches. There are Disney mugs and gift items on the displays along with the usual coffee and accessories.
The menu has the basics, but not everything you'd find at a large Starbucks. It's similar to the selection they have at smaller airport locations.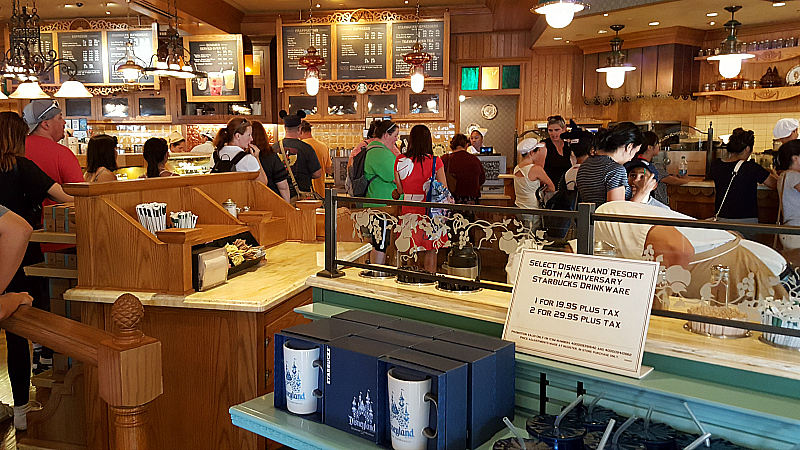 Like many of us, I am a creature of habit when it comes to my coffee. I ordered my usual Mocha Frappuccino, no whip. Prices are comparable to other Starbucks.
There are some small tables inside for those who wish to relax away from the outdoor crowds. I ended up taking my drink outside to watch and listen to a band playing patriotic music.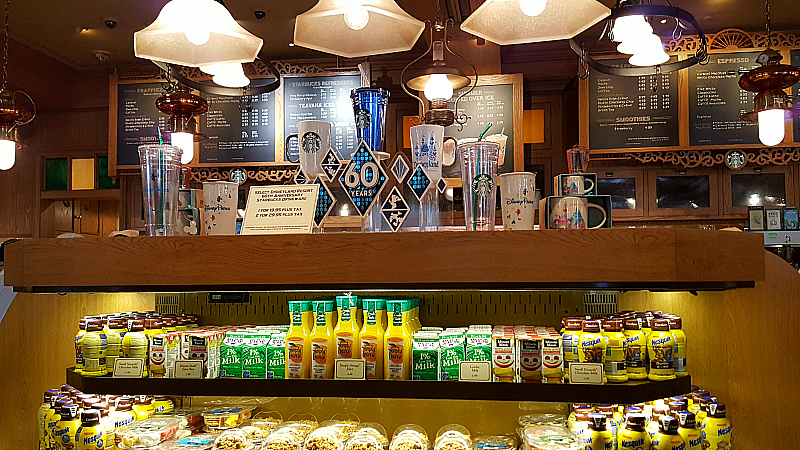 Market House
Disneyland
122 Main Street
Anaheim, CA 92802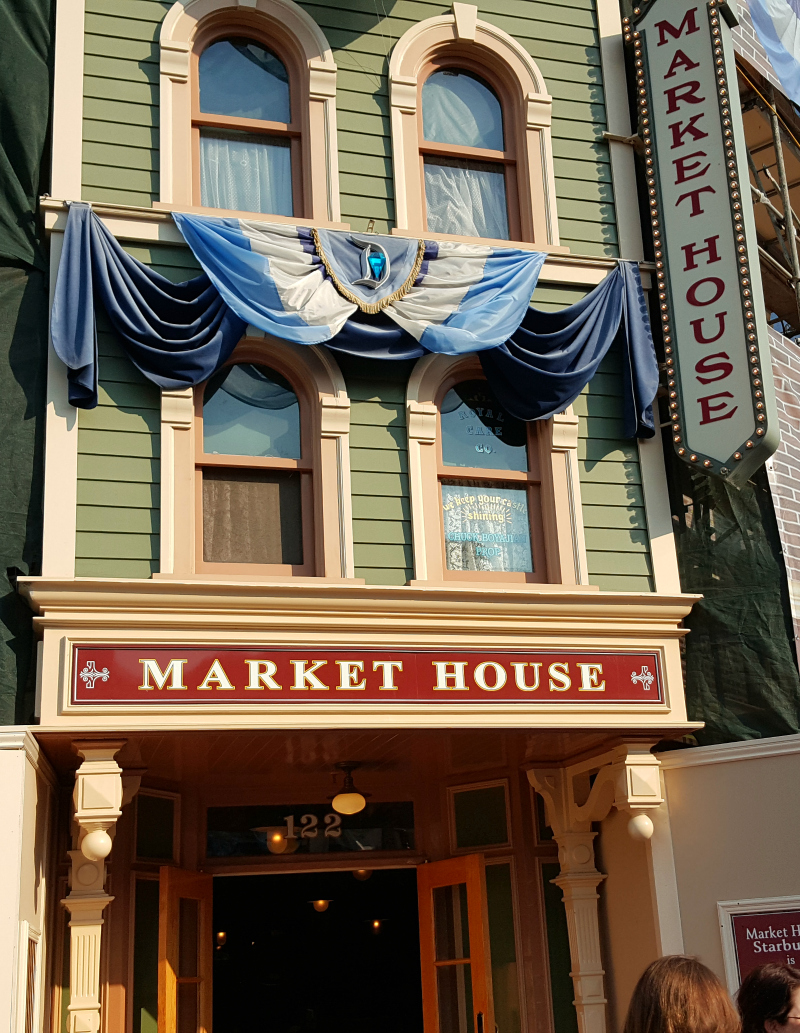 Check out my other Disney articles, so you can get more pixie dusted inspiration. Also, take advantage of these great Disneyland hotel deals. Then you can save your money for more Disney adventures.