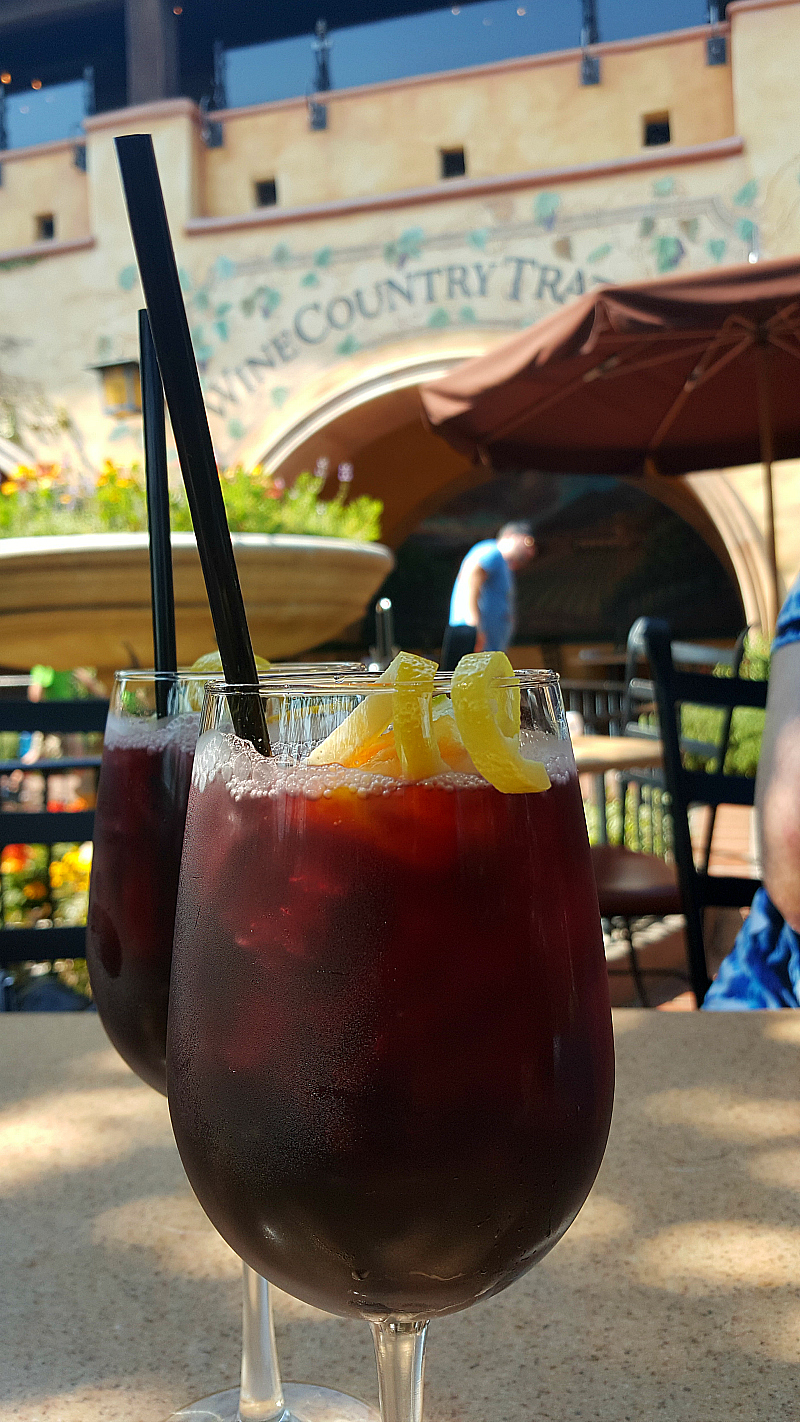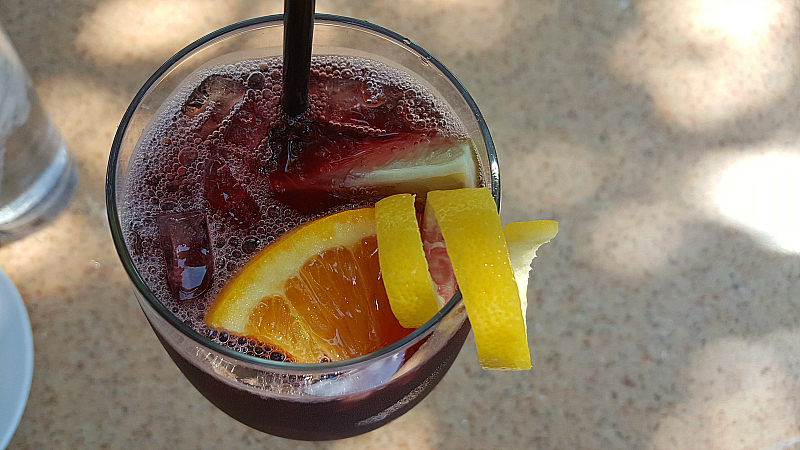 Disneyland Resort – Wine Country Trattoria
I have been wanting to go to Wine Country Trattoria for years, so was excited that I finally did. The restaurant is located inside Disney California Adventure Park and reservations are recommended.
When I'm visiting Disneyland Resort, I'm not good with planning where and when I'll be ready to eat.
Even though it was Summer, I got lucky! The wait for the restaurant was just about 10 minutes without a reservation.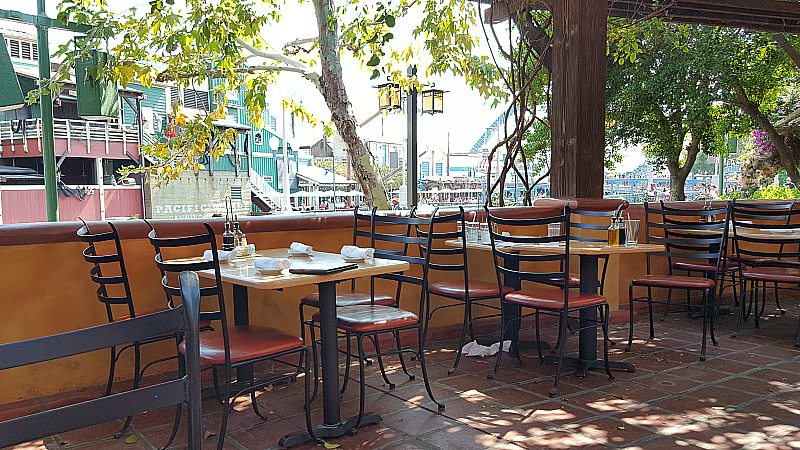 The restaurant gives a nod to the Napa Valley area of California with it's style and menu.
Each entree lists a suggested wine pairing and flights are also available. You'll even see grapes growing nearby.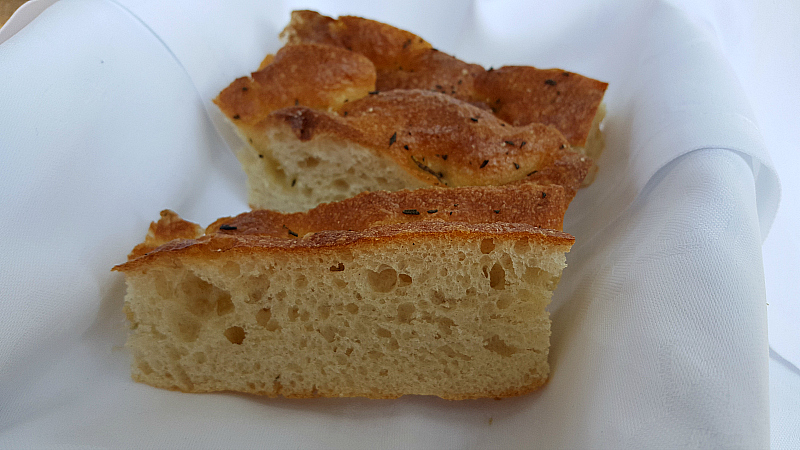 After whetting my appetite with bread, olive oil and balsamic vinegar, I had a wonderful fresh pasta with broccolini and spinach.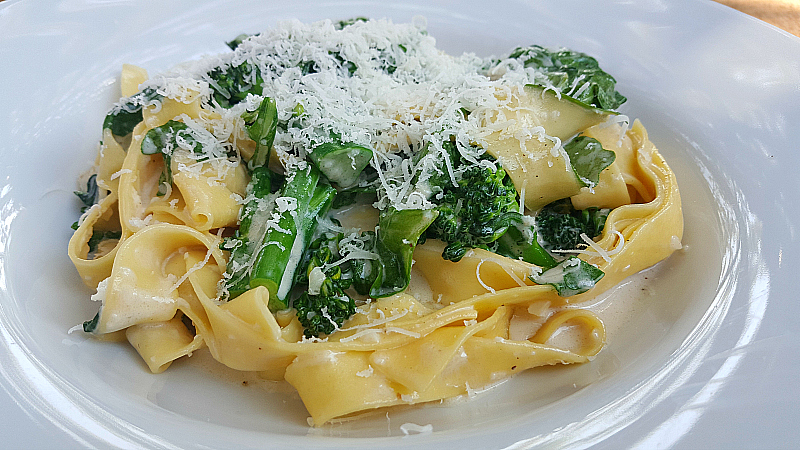 Since the food is prepared to order, they were able to make an adjustment to accommodate my food allergies.
They even have a special menu guide for those of you with gluten sensitivities or other common allergens.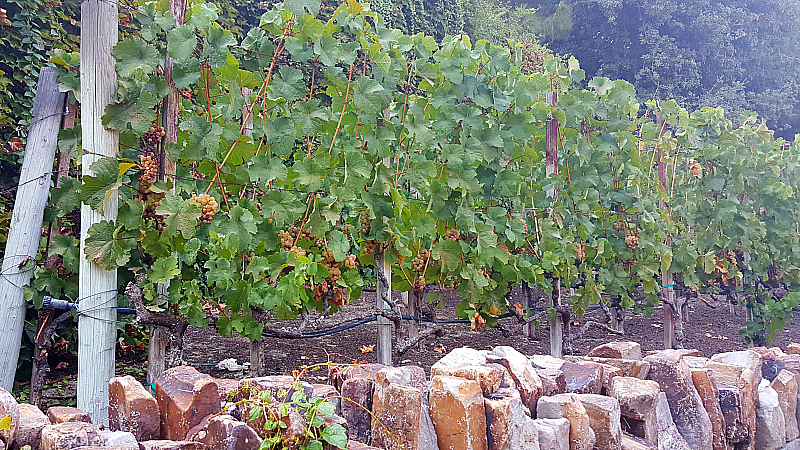 The fresh fruit sangria was quite delicious and went well with the meal.
Wine Country Trattoria was excellent. The food, service and atmosphere were a perfect way to take a break before enjoying more of the Disneyland Resort.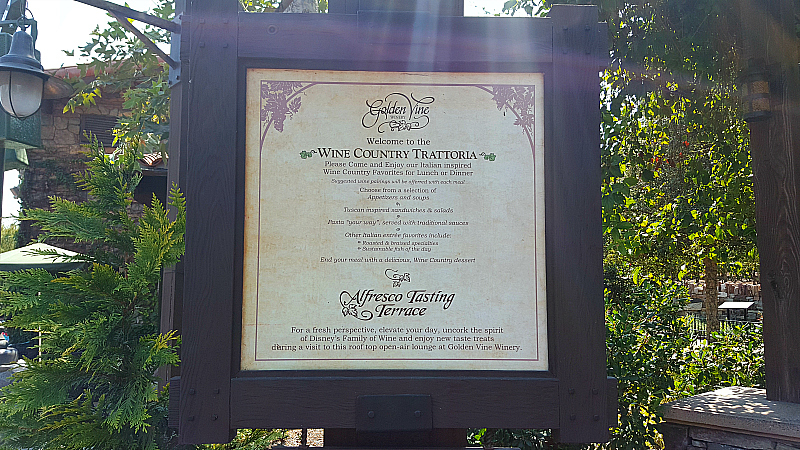 Check out the California Wine Club to try out small batch wines at home, when you are not out touring vineyards and wine tasting rooms! This is a great way to discover new favorites and save money.
Wine Country Trattoria
Disney California Adventure Park
Pacific Wharf
1313 Disneyland Drive
Anaheim, CA 92802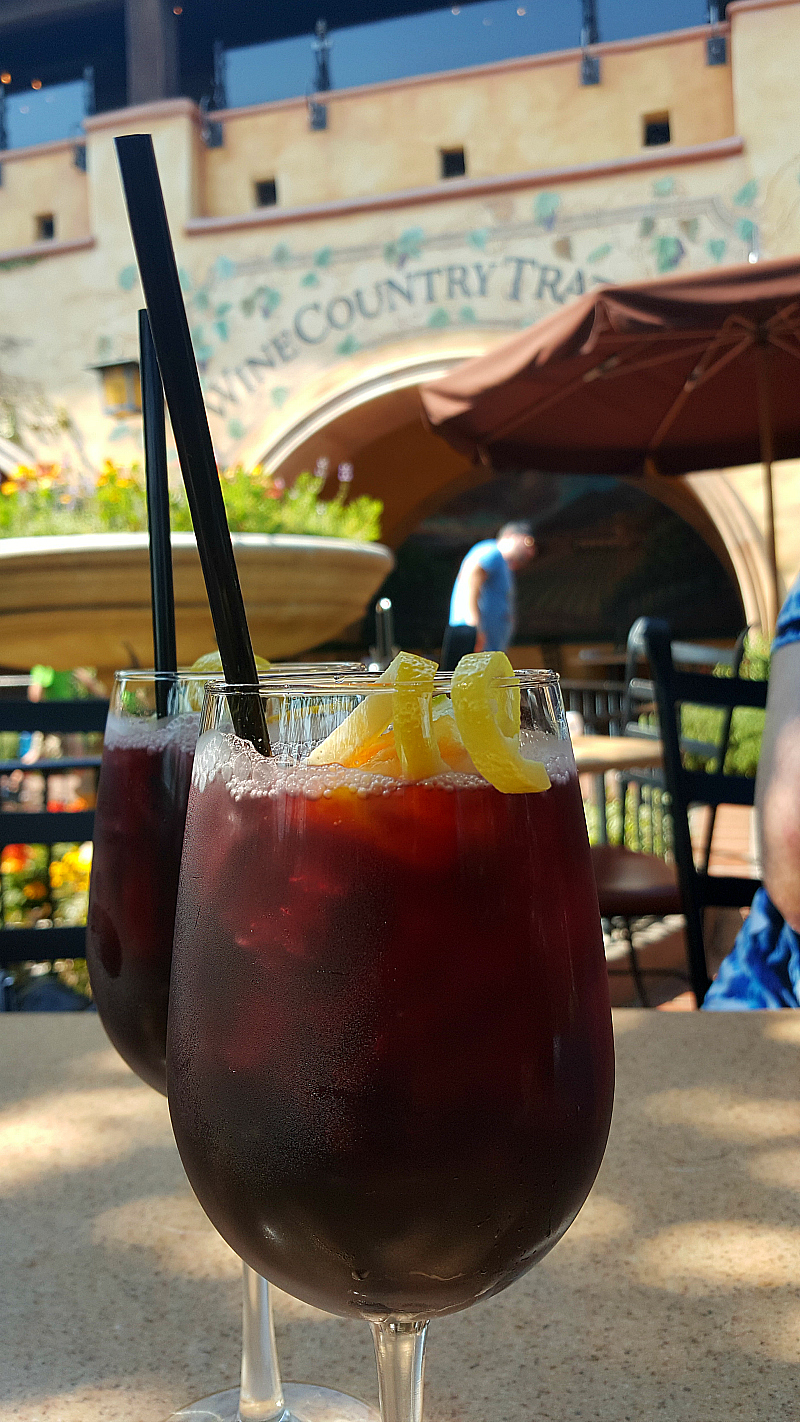 Check out my other Disney articles, so you can get more pixie dusted inspiration. Also, take advantage of these great Disneyland hotel deals.