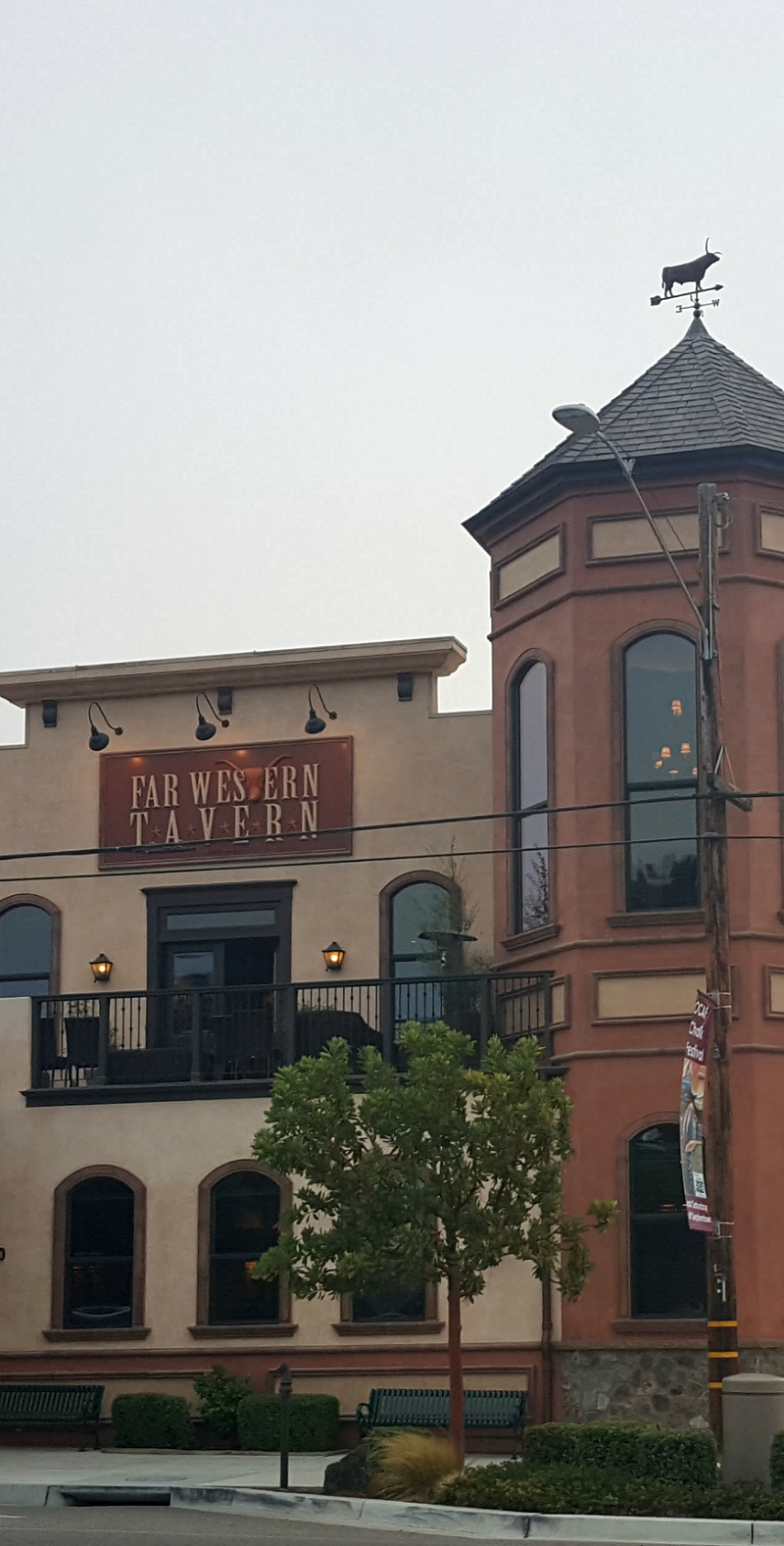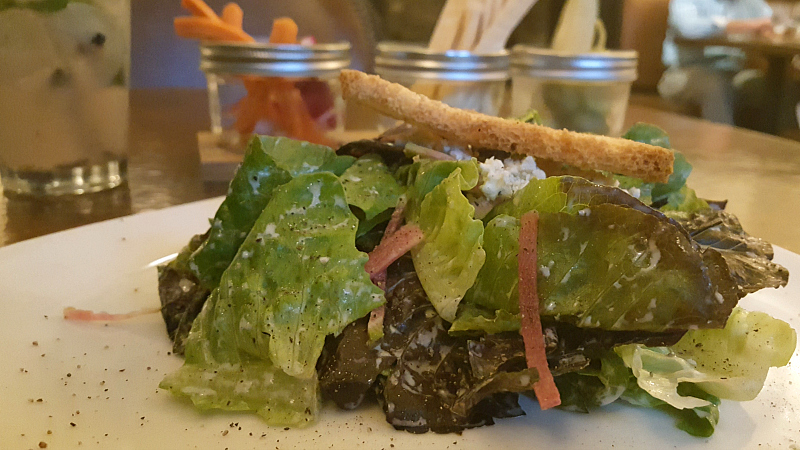 Orcutt Far Western Tavern
When it comes to food, the Santa Maria Valley is known for their meat. At Far Western Tavern meat and Santa Maria style BBQ is definitely the specialty of the house.
They call the food style 'contemporary California ranch cuisine,' which is an accurate description.
Yes, I am a vegetarian and was very satisfied with my meat-free meal. Based on the full restaurant and happy crowd, those who were eating meat were very satisfied, as well.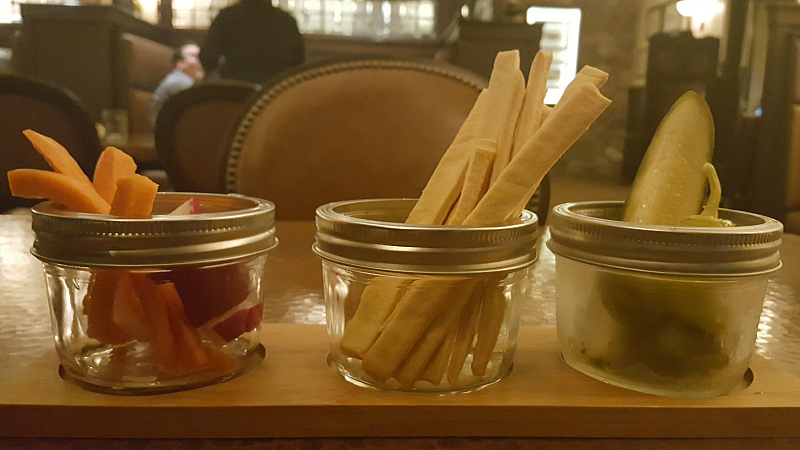 Far Western Tavern was founded by the Minetti family in 1958. It is now owned by three generations of that same family.
The restaurant was originally in Guadalupe and moved to Old Town Orcutt (an unincorporated area just south of Santa Maria) in 2012.
The Old Town area is filled with shops, restaurants and wine tasting rooms, so Far Western Tavern fits in well.
I was happy to see a grilled portobello mushroom along with their big selection of meat (sirloin, filet, ribeye, tri-tip, baby back ribs, pork, chicken, lamb and fish).
I had been thinking that I'd just get a salad, but asked the server about the portobello. She said it was amazing and she was right.
Portobello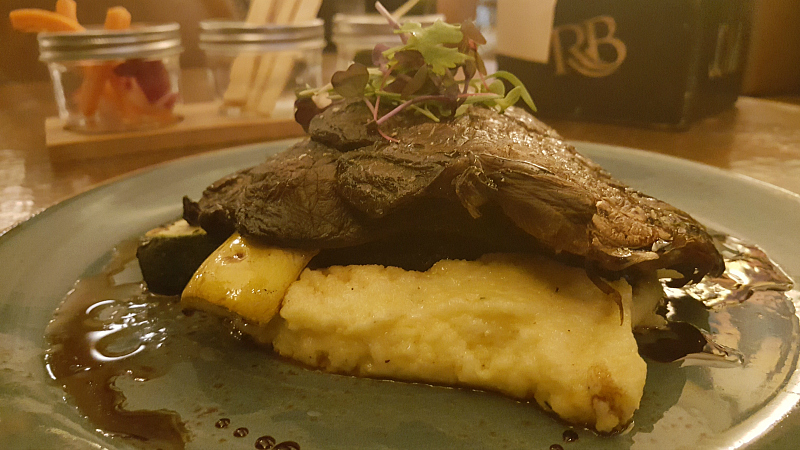 The oak grilled portobello was extra delicious, since it had a generous amount of their house herb butter. It was tender and juicy, so it almost looked like meat.
The mushrooms were served on top of polenta, zucchini and kale. This was a delicious meal, not just an afterthought because they thought they needed a vegetarian entree.
I'd happily order it again and would recommend it even for those of you who eat meat.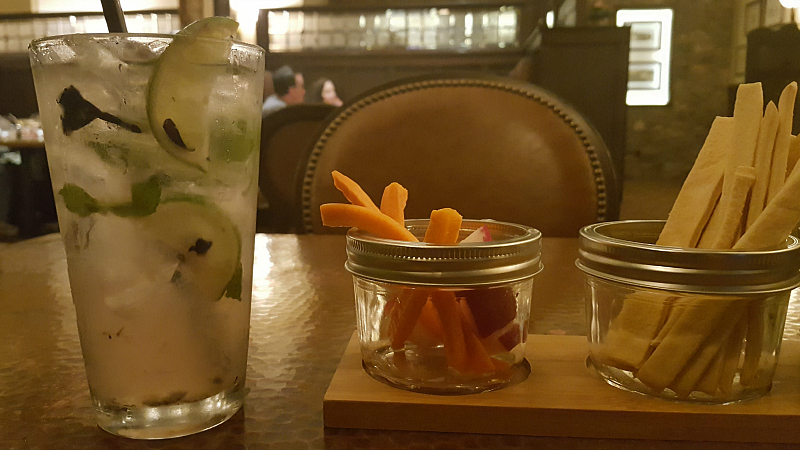 For dessert, I had chevre (goat cheese) cheesecake with fresh local strawberries along with a cup of coffee. The meal was wonderful and service was great.
The restaurant appeared to be full, when I was there on a weeknight. I'd recommend making a reservation in advance.
Far Western Tavern
300 E Clark Avenue
Orcutt, CA 93455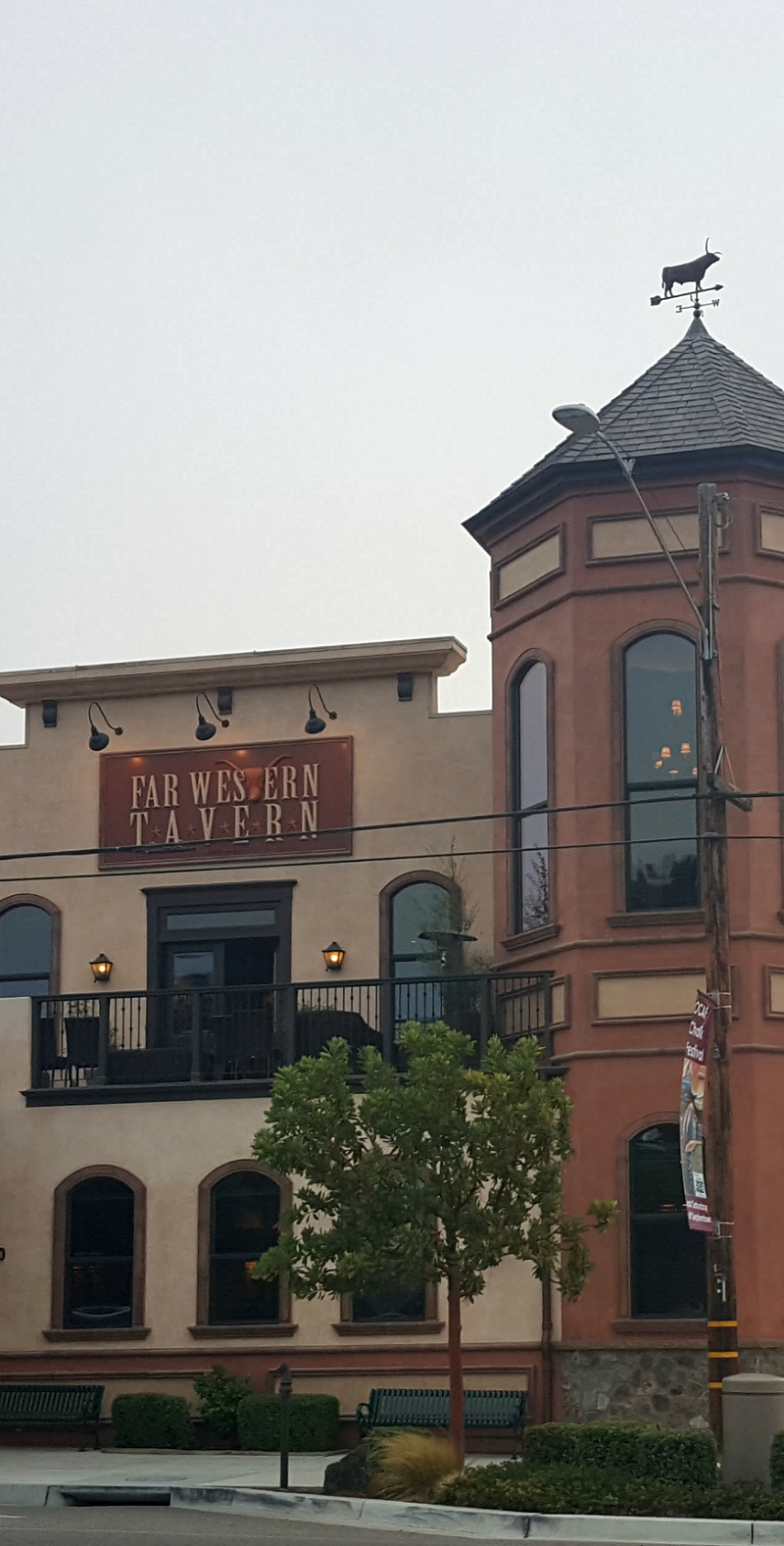 Check out my wine tasting articles, so you can plan your next adventure in Orcutt and beyond. Then, take advantage of these Santa Maria hotel deals.