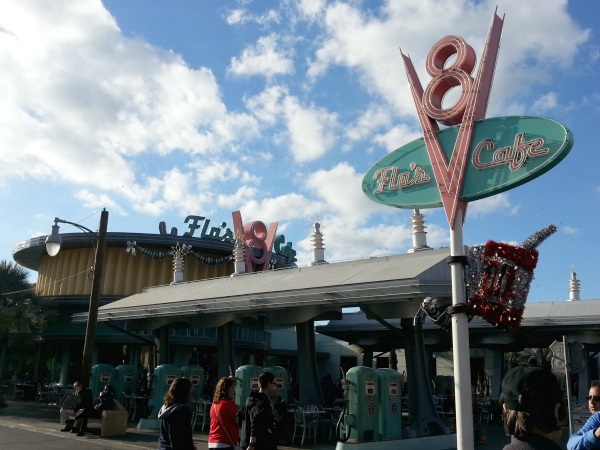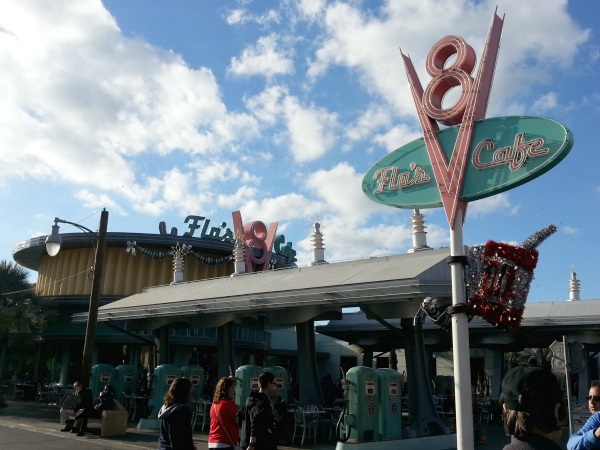 Disneyland Resort – Anaheim
Flos V8 Cafe is a wonderful place for breakfast, when you are at Disney California Adventure at the Disneyland Resort.
How many times have you been to the Disneyland Resort?
With Disneyland, Disney California Adventure and Downtown Disney, there is always plenty of fun to be had. I live in the area and had annual passes for years, so I know I've been hundreds of times.
This visit, I did something new – breakfast at DCA!
Generally, we eat breakfast at home and then lunch, dinner and snacks while we're at the park. This time we were hungry early.
We asked a cast member what he recommended and then headed right over to Flo's V-8 in Cars Land.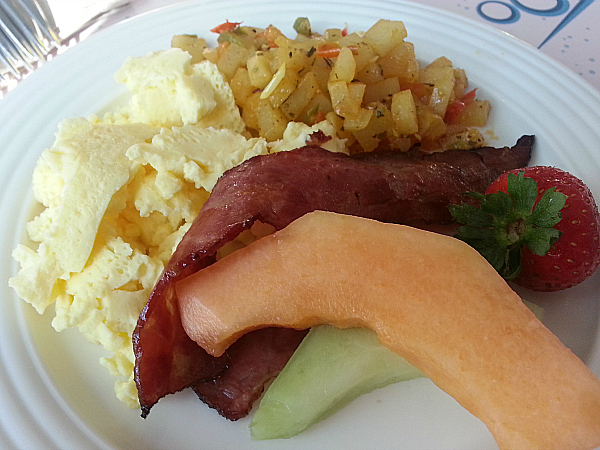 The Route 66 themed diner has retro decor and an atmosphere that is fun for kids and adults. You'll need to look closely to notice the humor in the signs and other decorations throughout the restaurant.
Classic breakfast food is made to order. There are kid's meals and a regular menu that has entrees are filling enough for my young adult sons.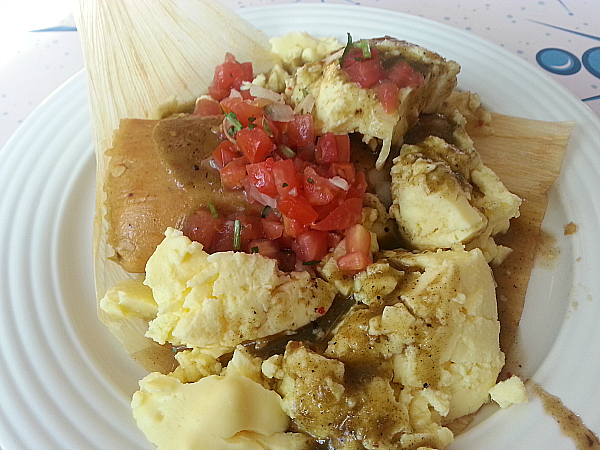 Kid's meals include fresh fruit and either milk or juice. The Cars themed waffles are really cute. For bigger appetites, the American Breakfast and Tamale Breakfast are a good choice.
All of the adult meals are under $10.
Flo's V-8 Cafe is an excellent choice for breakfast. Good prices, good food and a fun atmosphere are a great combination!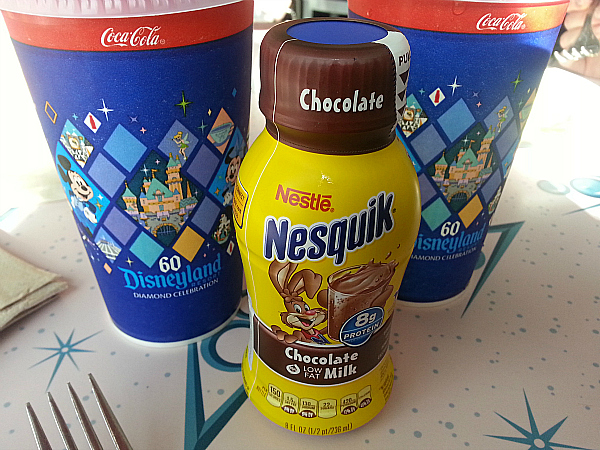 Flos V8 Cafe
Disney California Adventure Park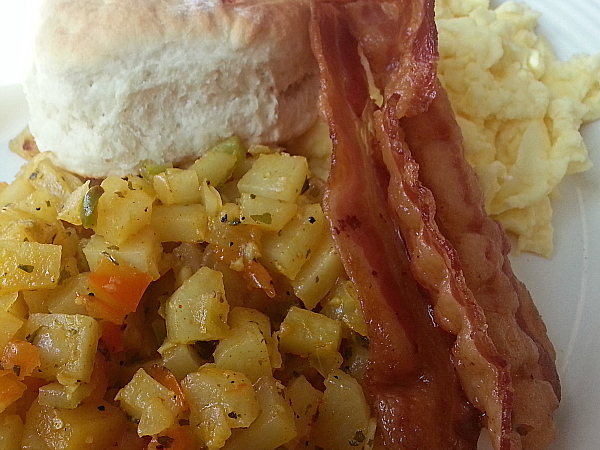 Check out my other Disney articles, so you can get more pixie dusted inspiration. Also, take advantage of these great Disneyland hotel deals.